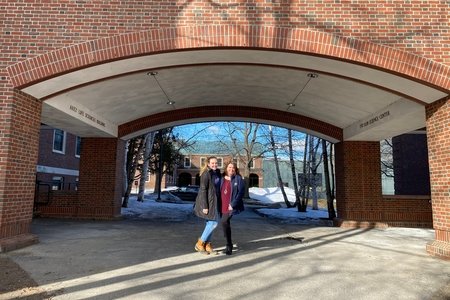 What I Miss Most In Kutztown
When we had to leave campus unexpectedly, there were a lot of emotions that I'm sure everyone was feeling at the time. Only after getting home for spring break and hearing from my friend that he was going to be online for the rest of the semester did I realize the changes that would be coming and coming fast. Thankful that this is not my last semester at KU, I'm looking forward to going back and getting the opportunity to enjoy my favorite things one last time. 
Every Sunday I would see the movie that was being shown at the MSU, whether I had a friend to go with me or not. There have been a few cases where I went into the auditorium having no idea what the movie was about and came out loving it like Green Book or Angel Has Fallen, which introduced me to a new movie series I enjoy. It gave me a nice study break after spending hours in the computer lab on the second floor, and it also helped to feed my hunger for seeing new movies. 
Kutztown has the most beautiful campus I've ever been on. When the weather gets nice, there's nothing better than laying out a blanket on the grass and hanging out with a book or chatting with friends. It's too bad we had to leave before the weather got warmer. 
Even just the small things I miss like ordering food on a lazy Friday night and turning on Netflix, or attending residence hall socials, or going for a walk around Main Street to get some fresh air on the weekend. 
Not only do I miss the university, but I also miss the things I did off-campus, such as going to Pop's Malt Shoppe for ice cream, The Strand to see a cheap movie, and spending hours in Firefly Bookstore, desperately trying to decide which books I would get in an effort to minimize my "to read" list. 
I've also really been craving a mocha iced coffee from the coffee shop in the library lately. No one made it like Book & Brew.  
I can't wait to get back to friends visiting, next town travels, and discovering new places during my final year at Kutztown.