Why I Decided to go Home for Spring Break
I don't know about you guys, but I love my house. My own bed, homecooked meals, and a shower that doesn't require shoes. However, this Spring Break I felt bad for going home.
Everyone I asked was going on a vacation. Some were going to Florida, Boston, even the Bahamas. When people asked me, I got the "Are you just going home?" and I felt like I was doing something wrong. (Of course, I do live in Wisconsin, so I wasn't exactly going to warmer weather.)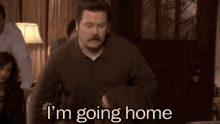 (Ima​ge credit: tenor.gif)
In high school, Spring Break is meant for relaxation. It's a time reserved for vegging and binging, but things change in college. Spring Break in college is your only lick of freedom. It is the only time that you are not being buried by the responsibilities of simply living! It's the only time of year when you don't have to make time to have fun.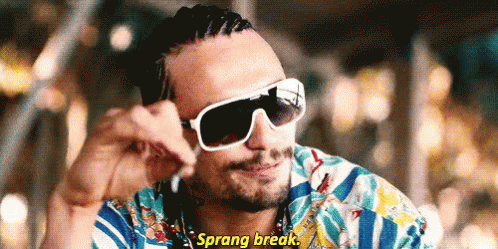 (Image credit: tenor.gif) 
For me, this fun was sitting on the couch, asking my mom to make my favorite dinners, and maybe taking a soak in the tub. Also, I missed my dog and I know he was missing me, it would've been cruel for me to miss this opportunity.
I did feel bad for "just going home" but after I got here, I wish I would've said to everyone that asked, "hell yeah I'm going home!"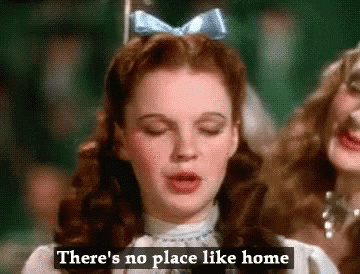 (Image credit: tenor.gif)