If you looked in my closet, you would see roughly 15 versions of the classic wardrobe piece the Little Black Dress. Coined by the legendary Coco Chanel, a classic LBD is a staple in every girl's wardrobe, and specifically in mine it's a must-have to the point of obsession. I have dressy ones, casual ones and ones that meet in the middle. Every girl has an LBD in her closet, so if you need a quick costume idea for that last-minute party, here are a few ideas: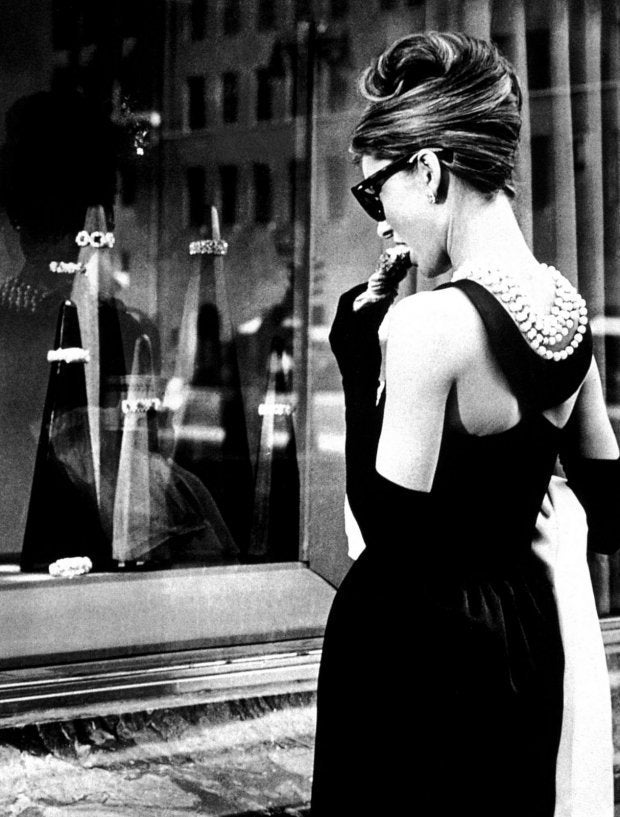 For the glamour girl, try Audrey Hepburn's character Holly Golightly from Breakfast at Tiffany's
All you need are some pearls and matching black heels and you're good to go.
For the dark girl, try Wednesday Addams
Just add a white collar to the neckline and you are set.
For the spooky girl, try a witch
Pick a few accessories such as tights, gloves, a hat or stockings from your local Halloween store or Amazon for a personal touch.
For a devil in disguise, try a dark angel
Like the witch, add a few fun accessories for some personality, but don't forget the wings!
For the fashionista, try Coco Chanel
Just wear Chanel's signature wardrobe piece with a hair accessory and layered pearls and you are good to go!
For the TV/movie fanatic, try a vampire
Just like the witch, get some fun accessories. Watch Vampire Diaries, True Blood and Twilight for some inspiration. Or even be one of their iconic vamps!
For the music fanatic, try Posh Spice
Just part your hair down the middle and straighten it and you are good to go! Even make it a group costume!
For the Disney lover, try Cruella De Vil
Add red accessories and a fur coat. Just please be nicer to dogs than she was.
9. For the Gossip Girl, try Blair Waldorf
While her classic prep school look is more recognizable, Blair's fashion go-to both in and out of high school was a black dress, a sparkly element (usually in the jewelry) and a hair accessory (usually her signature headband). It's a great way to still dress like her, while still being as original as she was.
10. For the bad b*tch, try Kathryn Merteuil from Cruel Intentions
All you need is a more lingerie-looking base, a rosary necklace, a corset accessory and a blazer, and you are set!
Have a happy Halloween!