The preppy style is defined by youth in Northeast America centered around academic, collegiate, wealthy and old-money settings. It's composed of argyle, plaid, navy, cream, sweaters, collared shirts, knee socks, vests, loafers and headbands, with British, wealthy, academic and nautical influence. However, after living in Kansas, I've discovered there are two types of preppy: Northeast, classic preppy and Southern, sorority preppy. 
Northeast preppy consists of what I just mentioned. Ideas associated with prep schools, Ivy League, old money and New England wealth. Brands like Ralph Lauren and Tommy Hilfiger come to mind. However, southern prep is composed of brands Vineyard Vines and J.Crew. None are designer brands. Colorful and bright. The classic 80s Yuppie, if you will. This is not the preppy I aspire to be, but absolutely no judgment if you vibe with this style. Good for you!
Living in Kansas for nearly 10 years, my ideas of preppiness have morphed. I don't think of myself as having preppy style because I'm surrounded by Southern prep, not the Northeastern classic, Americana prep I identify more with. 
Through my personal style journey, I have learned a lot about what preppy style truly is. How the subculture has created even more subcultures under the "preppy" umbrella. Since the preppy style actually happens to be trendy right now, I thought it would be cool to not only take a look through the history of the iconic American style. So, here it is: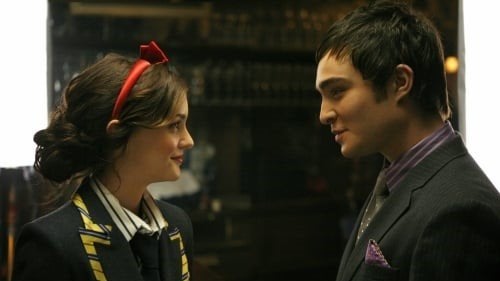 Origins
Of course, like pretty much anything in this world, this trend was started by men. It started at Eton College in Britain, a school known for educating royals including Prince William and Prince Harry. Eventually, the preppy styles came to American schools. It was first used to describe students who went to American college preparatory schools, expensive private schools or boarding schools; all if not most of them were descended from riches and involved a sort of uniform. Therefore, the preppy style will be associated with American academia and American wealth. From the beginning, articles of clothing included varsity sweaters, blazers, button-downs, cardigans, sweater vests, cashmere sweaters, loafers, oxfords, tortoiseshell glasses, argyle, plaid and wool scarves. Eventually, it became popular for women at Vassar College to dress within the aesthetic, and from there it only grew.
Old Money vs. New Money
An important element of the preppy look is the distinction between old money and new money, or East coast rich versus West coast rich. This first began in the Gilded Age when, due to developments of industry and technology, many people were beginning to become very wealthy, however, they had trouble infiltrating high society circles filled with old-money rich people. This class divide has only stayed throughout history. However, the distinction isn't just how recently they have garnered wealth, but also how they appear to use it, meaning how they dress themselves. New money people often flaunt their wealth, with a modern example being logomania and insane excess including multiple sports cars and tone-deaf Instagram posts. While old money is less about logos and puts more of an emphasis on simplicity, timelessness and quality. Think about the Kennedys. They clearly look wealthy, and yet you don't see one Chanel logo in sight of any Jackie O look.
Location
The origin of the preppy style started in New England and is still most associated with the area today. American greats like the Kennedy family constantly sported the Americana style. New England prep mostly consisted of nautical influence from seersucker, Ray-Ban sunglasses, pearls, Converse, Polo shirts, white pants, cardigans tied over shoulders and pastels. Because of the incorporation of pastels and the rise of J.Crew, this style began to spread into the South and blend in well with their bright color palettes and value in tradition.
The Ivy League Look
The movie Love Story (1970) starring Ali MacGraw put the Ivy look on the map starting in the early 70s after the mini skirt was invented and rose in popularity in the 1960s. This was the beginning of the look being associated with Ivy League universities in the mainstream. Articles of clothing included wool scarves, tan coats, tweed coats, pea coats, trench coats, blazers, knee-high boots, cashmere sweaters and neutral colors—a big difference from the southern color-filled wealthy aesthetic. The Ivy look was meant to make preppy more grown-up. Go from "prep school to law school" so to speak. The more juvenile plaid mini skirt was swapped out to a wool or tweed mini skirt, dark wash jeans were worn with either brown loafers or equestrian riding boots, a sport commonly associated with the preppy and wealthy, and the color palette switched from more collegiate colors of navy, cream, dark green and brown to the neutral and autumnal tones of brown, tan, maroon and chestnut brown and patterns of houndstooth, making the style especially popular in and perfect for the seasons of fall and winter, especially if you are wanting to look more mature. 
 The 1960s & 70s
Fashion became more focused on teenage girls in the 60s & 70s. Youth have always been on the pulse of what's cool pop culture-wise, but they really become more involved with fashion during this time and since then. Teen magazine and Seventeen magazine rose in popularity and their pages were filled with color advertisements that focused on the "school girl look," which since has been sexualized and fetishized, as with many things that have been associated with women and especially young women (the best and most "okay" example being Britney Spears' iconic video for "Baby…One More Time"). Because of the trends of the time being colorful and bright and preppy fashion is rooted in academia, preppy fashion moved away from neutrals and became more colorful and playful, which made the preppy look begin to become more appealing to southerners. In the 1960s, the schoolgirl look was dominated by mini skirts, which were invented in the 1960s by London-based revolutionary Mary Quant, in plaid patterns, colorful knit sweaters, hair bows, velvet headbands, knee socks, penny loafers, and the designer Ralph Lauren made his debut in the 60s, which is a brand commonly associated with the preppy aesthetic. In the 1970s, tennis became a popular skirt, which has long been associated with American wealth and country club goers. Therefore with tennis skirts and tennis, country club chic became more synonymous with the old money, collegiate preppy aesthetic. The look included white skirts, white socks with stripes, white sneakers, polo shirts, sweatbands, short shorts, visors, and stripe patterns and primary colors. 
Lily Piltzer
While the mini skirt rose to popularity in the 1960s, so did the mini hem length in general, which also made the mini dress astronomically popular, especially when associated with the Mod London look or the American Jackie Kennedy aesthetic. Also, due to the popularity of bright colors and patterns of the time, Palm Beach designer Lily Piltzer grew in popularity. Her signature became or forever is the bright colored or patterned mini shift dress. Jackie Kennedy even sported it. This designer and wardrobe item was instrumental in bringing the preppy look to the South and is not one of the most common brands associated with Southern prep, even more so than Northeastern prep today, even though 1960s prep, in general, is seen as more urban or school girl inspired, therefore more closely associated with New York and academic prep. However, Lily Piltzer is popular vacation wear for both Southern and Northeastern preppies alike.
The 1980s
The "Yuppie" and the "Preppie" became synonymous. The colorful preppiness of the 60s and 70s made the look more appealing to southerners & midwesterners. Thanks to movie characters like Stef (James Spader) in Pretty In Pink and Gordon Gekko (Michael Douglas) in Wall Street, the preppy look became more bold, colorful and appealing to all different age groups. It also matches the rest of the 80s aesthetic and became bolder, the costume design in the movie Heathers being the perfect example of this. Classic preppy blazers started having shoulder pads. Plaid pants gained popularity with both boys and girls. Brown leather belts and shoes gained popularity along with colored tights and big, exaggerated collars. Brands like Lacoste & L.L. Bean rose in popularity and Tommy Hilfiger made its debut before skyrocketing. The style of tying sweaters around your shoulders became popular in the preppy aesthetic, even though in the 50s, this style was seen as trendy, chic and cool (I know, right?). The 50s were back in style thanks to the first Back To The Future movie. Businesswear became associated with the preppy look in the 1980s thanks to a rise in consumerism and corporate work. YUPpie stands for Young, Urban Professionals. Kids just graduating college who moved to Chicago or more commonly New York and started working in an office building or corporate landscape. This led to movies like Broadcast News and Working Girl. There was even a book published called The Yuppie Handbook. These young, urban professionals took classic preppy pieces and elevated to new heights, as with pretty much all classic 80s trends. Matching sets, big suits, shoulder pads, popped collars, aviator glasses (probably thanks to the film Top Gun), pinstripe patterns and suspenders all grew in popularity. There also became a rise in the need for luxury goods especially in youths with things like Burberry check scarves, Hermes scarves and handbags and Rolex watches. I mean, the 80s were nothing without flashing those designer labels, and we have Dynasty and Lifestyles of the Rich and Famous to thank for that.
The Sloane Ranger
Like I said in the 60s subheading, while preppy style is an Americana aesthetic, it also has roots in Britain due to the Mod look of the 60s and the invention of the mini skirt and both their influences on the preppy look in the 60s, after all most American trends start in Europe and become Americanized, just like America itself was colonized from Great Britain. And well, Britain did it again in the 80s with the rise of the Sloane Ranger. With Diana Spencer as the face of the aesthetic, Sloane Rangers was basically the aesthetic for upper-class British women, today's equivalent being Kate Middleton. It was perfect for riding horses in the country, rainy strolls through the streets of London or any activity aristocratic British women like to do. Diana also epitomized the Ivy League look of the preppy aesthetic with her iconic athletic street style, which was often complete with a Harvard sweatshirt. The style consisted of pie-crust collars, Barbour, knit jumpers, pearls, signet rings and long skirts. Like The Yuppie Handbook in 1980s America, there was also The Sloane Ranger Handbook in 1980s England.
The 1990s
The 1990s is when preppy style became synonymous with New York. Due to minimalism being so popular during this time, effortless New York style icons like Carolyn Bessette and movie stars like Gwenyth Paltrow became preppy icons. Their staples are tailored black pants, crisp white button-ups, leather boots, plain sneakers, pumps and blue jeans. A Hermes Birkin bag became the bag of choice for classy preppies everywhere. This also started to make preppy not only effortless but also chic and timeless. It was all about nonchalance. Not being too clean or too prim and proper. A style very influenced by the New York model-off-duty aesthetic, if you will. It's the start of the intersection of preppy style and model-off-duty style. There was also the Clueless aesthetic that turned preppy high fashion with the 60s influence of making preppy clothing colorful.
Ralph Lauren
Ralph Lauren, now a classic American designer, skyrocketed to popularity in the 1990s due to him selling the idea of "The American Dream" through his fashion ad campaigns. His logo of a polo player on a horse became synonymous with the preppy, wealthy Northeast aesthetic. The logo paired with the brand's signature effortless American glamour became timeless. Classic, traditional beauty supermodel Bridget Hall appeared in many ad campaigns through the decade for the brand, which helped make the brand desirable.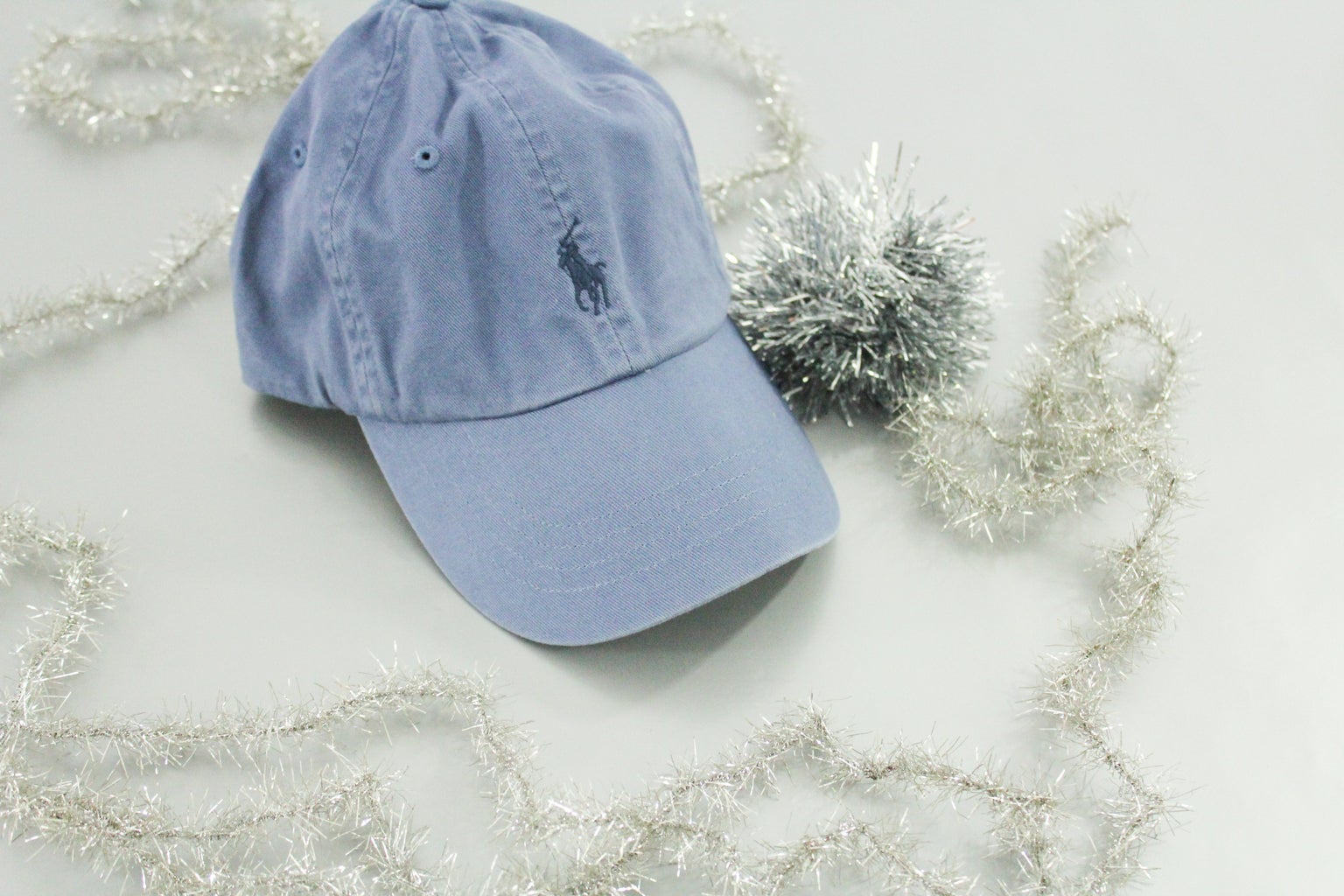 The 2000s
Preppy still was a very popular subculture in the 2000s thanks to the rise in popularity for Abercrombie and the CW show Gossip Girl. Abercomerbie's aesthetic was sexualizing the collegiate, Old money aesthetic for every young person in America to adapt into their style. Gossip Girl was a lookbook of how to make the preppy style your own with Blair Waldorf's (Leighton Meester) girly, polished, more Old Hollywood-inspired take, to Serena Van Der Woodsen's (Blake Lively) sexy, relaxed, bohemian look, Jenny Humphrey's (Taylor Momsen) edgy rocker aesthetic, Nate Archibald's (Chace Crawford) lazy, nautical, traditional look, Dan Humphrey's (Penn Badgley) grunginess, or Chuck Bass' (Ed Westwick) urban dandy, boundary-pushing style. However, Blair Waldorf's style reigned supreme due to it's undeniably preppy, old-money sophistication and feminity. Gossip Girl's style was timeless and is still looked to for not only preppy style inspiration but fashion inspiration in general. Actor Chloe Sevigny also became associated with the aesthetic. Logomania also became popular in the early 2000s, and nobody savored it more than wealthy youth. Ralph Lauren, Marc Jacobs, Tory Burch, and Tommy Hilfiger were all popular brands of the time. Burberry check was very popular in teens as you can see in the costume design for classic teen movies from time like Confessions of a Teenage Drama Queen, Mean Girls and White Chicks. The Ralph Lauren polo only grew more and more popular, as well. It was included in Marissa Cooper's costume design on The OC. Not since the 1980s has preppy style been so desirable for teens and young people, even with those not going to an Ivy or descended from old money.
The 2010s
Southern prep was at its peak. It created what is considered Southern, upper class, sorority, country club prep that we have today. This is when the pattern of chevron was at its most popular. Bright colors, monogrammed accessories, Vera Bradley, bold patterns and bubble necklaces were all-the-rage. However, by the end of the decade, Northeastern prep won once again as the superior preppy aesthetic with its more timeless, adaptable, polished, minimalist and classic aesthetic. 
Today
Preppy style has no rules. You can be the Serena or the Blair. The Sloane or the Yuppie. Leisurewear and sexiness have become more acceptable within the preppy aesthetic. For example, you can wear sweatshirts with collared shirts, t-shirts with sweater vests, a matching set consisting of pants, and a waistcoat with no shirt underneath. Preppy style today is more about the color scheme, classically associated pieces like those aforementioned, and traditional patterns and finding new ways to wear them and mix and match. It's also about the brands you use, or at least take inspiration from. Think Miu Miu, specifically their iconic Spring 2022 Ready-To-Wear Collection and Fall 2022 Ready-To Wear-Collection, Prada, Vivienne Westwood, Hermes, Burberry and Ralph Lauren.
This article was inspired by a Twitter thread from @thatgirlneedsaxanax