For decades, women have been criticized. About their looks, their ambitions, their fashion tastes, their motherhood techniques, their bodies, etcetera. Women in the entertainment industry get it worse, because not only are the people closest to them criticizing them, but also the public. As a young woman who is trying to get into the entertainment industry, I look at these women as pictures of strength, but still see them for the mockeries the media portrayed them as. There is history of it too. And if you still don't believe me that this is an actual issue, here is the proof.
Judy Garland
The golden age of Hollywood lasted roughly from the 1910s to the 1960s. It was known for its glitz and glamour, but that was often a facade. Actors treated women like crap. Bing Crosby and Marlon Brando, actors who were on repeat in my house, I grew up to find were actually showing predatory behaviors on their film sets (Last Tango In Paris, anyone?). Or maybe you have heard of the notorious casting couch with trailblazing suspense director Alfred Hitchcock as one of its biggest culprits. One of Old Hollywood's biggest victims to these Hays-code era ideals was Judy Garland. Garland had an unstable home life which caused her constant need for love and approval, hence taking to the stage where her talent and beauty constantly received it. After her father's death, her success was vital for her family because she was the breadwinner. With this pressure, her mom fed her pills to help her performance, which triggered a lifelong substance abuse problem.
After her Wizard of Oz success, she was branded as the All-American girl, someone personable and relatable by MGM, her studio to which she was on contract with. With more media interest, she began to feel self-conscious, and adults around her from MGM would constantly critique her weight and give her diet pills and a strict diet. She worked ungodly long hours with no breaks with pills to keep her awake and pills for sleep. There were no drug policies in Hollywood at the time, so studios often drugged kids to make them reliable and dependable. Fellow child stars of the time Elizabeth Taylor and Shirley Temple had similar experiences because studios would ignore child labor laws. Garland's whole life, who she dated, what she ate, and where she went were all dictated by MGM. Her sacrifice for fame was her freedom. When her suicide attempt was outed to the public, the concern wasn't for her health but for the studio and her image. She didn't get therapy, but electroshock therapy, then quickly got back to work. Her eating disorder and substance abuse made her late or skip rehearsals. She was branded as being difficult and crazy after she stopped letting MGM control her. So, after 15 years and 29 movies with MGM she was fired by the studio.
She had worked with them from ages 13 to 28; she was lost. She attempted suicide again but then was cast in the first iteration of A Star is Born, which is considered some of her greatest work and received mainstream success once again. However, that didn't last long since she had an accidental overdose in 1969.
Marilyn Monroe
Since her heyday, Marilyn Monroe has become a beloved pop culture figure, but that was hardly the case at the time. She was reduced by her studio 21st Century Fox to roles that only focused on her sultry appearance, which was manufactured by the studio by the way (if you look at old pictures, she was just a normal 1950s beauty, not the glamorous sex icon we know today). However, she knew she was more then the dumb blonde she was marketed as and used her beauty to her advantage with the media. She got in all the headlines she could (at least in the beginning she was the poster child for "all news is good news"), and made sure Hollywood would remember her … and it worked. She was the it girl. However, people kept trying to pull her down once she had commercial success. She had her first scandal when nude photos from her modeling days leaked. Due to the misogyny of the time period, what could have easily ended her career didn't because she said she was in a tough financial state and had no choice. She gained sympathy instead by using her beauty and sexuality to her advantage, but after time that began to rub her peers the wrong way. Joan Crawford, aka Mommie Dearest, called her an "undignified woman," which is 50s slang for slut. She was disrespected by the studio and the media. The media began pinning her against women who were seen as more acceptable like Audrey Hepburn or more iconically Jackie Kennedy, who are two women I personally adore, but I still don't believe two women should be pitted against each other.
People refused to take her seriously as an actress. They thought of her as a joke because of her beauty and sexuality. People would mock and mimic her, but Marilyn was no idiot, despite what people think. She begged the studio for more serious roles and not the ditzy blonde she was typecast as. After a long tug-of-war, the studio began giving her more dimensional roles to show her acting ability, however the public perception was harder to change because marketing still was dependent on her sex appeal. The verdict was in, and Marilyn was still Hollywood's punching bag.
The iconic up-skirt white dress photos used for publicity for The Seven Year Itch weren't iconic at the time, but controversial. The media began to criticize her sexuality, and that made her husband divorce her from pure embarrassment. She was slut shamed long before slut shaming was a thing.
This began a down spiral of substance abuse and mental issues after a miscarriage. People made her believe her miscarriage was from her years of promiscuity and sexuality. All of this impacted her work and rumors of unprofessionalism began to rise. Reportedly, she didn't memorize her lines and was rude to the cast and crew. Directors apparently hated working with her and said she wasn't as bubbly in person. They wanted the glitzy, dazzling Marilyn, not the real flawed Norma Jean they met. Her weight and age (30) was often criticized, and after many failed movies and more drug dependency she had a nervous breakdown and was rushed to an institution, but once she got out, she went straight back to work on Something's Gotta Give, where she was still seen as behaving unprofessional and forgetful. In the middle of filming, she famously went to JFK's birthday party and was later fired for her "antics." Months later, she was found dead from a drug overdose. She is still seen today in the same light as a sex icon, not talented or the normal girl she felt she was.
Britney Spears
In the 90s, technology gave way for tabloid culture to become even more vicious, even before social media. After the Framing Britney documentary came out, conversations about the media's mistreatment of women have been on the rise with Britney at the forefront.
After success on The Mickey Mouse Club her family pushed her for a career pivot into pop stardom. Baby One More Time catapulted her into superstardom, but it was the music video that caught people's attention. At only 16, Britney's sexuality through lyrics, dancing and costume was seen as inappropriate by parents. This became a running theme throughout her career. A woman literally said if she had the opportunity she would shoot Britney Spears. Someone offered millions of dollars to sleep with Britney Spears. Rosie O'Donnell called Britney a tramp on live TV while Mariah Carey awkwardly petted a dog. Everyone was obsessed with whether she was a virgin or not when it was NONE OF THEIR BUSINESS and they took advantage of her naivety early in her career. Her image early in her career was a down to earth southern girl with a rowdy wild side. This juxtaposition caused a never winning, never ending tabloid interest. She was the devilish girl next door.
Her management created an image of sexuality, but Britney said in interviews, it was all fun, not real and she still had wholesome Christian values … whatever that means. Sadly, people didn't believe her. Britney and Justin started dating and questions of her sex life and virginity began to flood her, not him. It was a media gold mine because they were from the same demographic, equally famous and considered teen royalty at the time. After they broke up, the media picked Justin's "Cry Me A River" narrative and instead called Britney a slut and a cheater. This was the first time Britney saw the media turn against her. Looking back people say it was very high school. That she was the school slut and he was the quarterback. The blame was seen as 100 percent on her instead of the media showing two sides of the story. The cheating allegations didn't help and started the public takedown of Britney Spears. This culminated in a Diane Sawyer interview that was meant for her to share her side of story, but instead she was asked questions with sexist undertones and led to her breaking down mid interview.
Her praise and criticism for her sexuality was a prime example of how society treats female sexuality: damned if you do and damned if you don't. In the late 2000s, her past down-to-earth appeal was now seen as white trash due to street style as she was often seen with messy buns, tiny shirts, low rise pants and sweatpants with UGG boots, all of which was also extremely trendy at the time. It was quite classist. She was no longer deserving of privacy in the public's eyes. Paparazzi were told to cross ethical boundaries because magazines would pay top dollar for pics of her, which caused the infamous head shaven umbrella moment, which was ridiculed and mocked, even on my own favorite show Gossip Girl, when it was actually a cry for help due to her spiraling mental health. If she was kind about getting photos taken, she was an attention whore. If she declined, she was a bitch. No matter what, she was in the wrong. After her son was born, she was mobbed by paparazzi while getting into her car so that she didn't have time to properly put his seatbelt on, which caused outrage and criticism that she was a bad mom, which was later used against her in court.
It was normal to mock and criticize her that if you gave her respect, you were the odd person out like Craig Ferguson on his talk show, only for his audience to laugh it off. Even when he brought up the untimely death of Anna Nicole Smith, who was also ridiculed by the media, they still laughed. At a woman dying. Take that in. They were so desensitized that a woman dying was funny.
This caused her to get put into a conservatorship, which took away her autonomy which she's still fighting to get rid of. It was placed on her during a time where she needed help not punishment and 13 years later it's still unnecessarily in effect. She had no autonomy in her work, family, love, life or body.
Amy Winehouse
Her unique voice skyrocketed her, but her already established issues with eating, mental health and substance abuse were a goldmine for the media when she hit it big. She was criticized for her iconic black messy beehive, thick winged eyeliner, tattoos and bold lip. The media covered her in journalistically unethical ways. They capitulated all her existing issues to public knowledge for criticism. A lot of her problems were linked to her toxic relationship with Blake Civil. He attempted to introducing her to drugs and her struggles were splashed all over the covers of tabloids. She was referred to as Britain's Britney because she was stalked by paparazzi with hopes of catching her in compromising places. They'd talk about her trips to rehab and walking barefoot in the streets without any actual care for her well being. While she made several attempts to sober up, she died of alcohol poisoning in 2011 and joined the infamous 27 club. Her Back to Black album became cemented as one of the great albums of the 21st century.
Janet Jackson
The only girl in the Jackson family. When she went solo in the 80s she got credited with paving the way for Black women in pop music. However, during her Super Bowl halftime show, she brought out guest Justin Timberlake, where a wardrobe change became a wardrobe malfunction when nipple gate occurred. It became a media frenzy, and while both parties gave apologies, Janet was blamed for the entire thing. With the media going as far as to saying it was her idea and a publicity stunt. She repeatedly says in interviews that she is embarrassed and wants to move on, but the media just can't seem to let her. She was taken off the Grammys lineup for that year, but Justin won Grammys that year. He got to distance himself from the narrative while she is still shamed for it today. He was worried about his reputation while hers was the one getting stomped on. She faced far harsher criticism because she was not just a woman, but Black too. which cause misogynoir, which is defined as dislike of, contempt for, or ingrained prejudice against Black women. The fact that this is an actual word says it all.
Lindsay Lohan
She was a child actor from starring in movies like The Parent Trap and Get A Clue. She was quickly considered the next big thing and undeniably the era's it girl. However, the second she was old enough, the media began to write about how her body was more developed than other stars of the time. Her weight was ridiculed and everything she did was documented. She started partying with the ultimate 2000s party girl Paris Hilton.
Her reputation changed into being a wild child and was constantly compared to squeaky clean Hilary Duff. The press used her father's jail stints as tabloid material and often her parents were blamed for her behavior. When she started having legal troubles herself the press were quick to say she was just like her father, with the few films she acted in during this period becoming bombs because of bad publicity. She had rumors of unprofessionalism and it all came to a head when a letter leaked to the press about her behavior on the set of her movie Georgia Rule. The industry and media loved watching her downfall and her inability to get help, sober up and go to rehab were often mocked.
Her attempts at comebacks were often failures that never quite reached the same apex from early in her career, but with the conversation of Hollywood's mistreatment of young women coming to light, people want LiLo to have a comeback. She was once seen as possibly having the same career as Rachel McAdams (the irony) or Natalie Portman, if given the right guidance. Hopefully, she can get the same redemption as Drew Barrymore who, like LiLo, was a child star who had a wild period caused by her parents giving her drugs and substance abuse. Drew also had multiple stunts in rehab then came back and got Hollywood's respect again with her production company that produced Donnie Darko and Never Been Kissed. However, unlike Lohan, Drew had at least one person looking out for her: Steven Spielberg, who Drew asked on the set of E.T. to be her godfather and he said yes. Lohan could have had a similar comeback if she had a similar support system.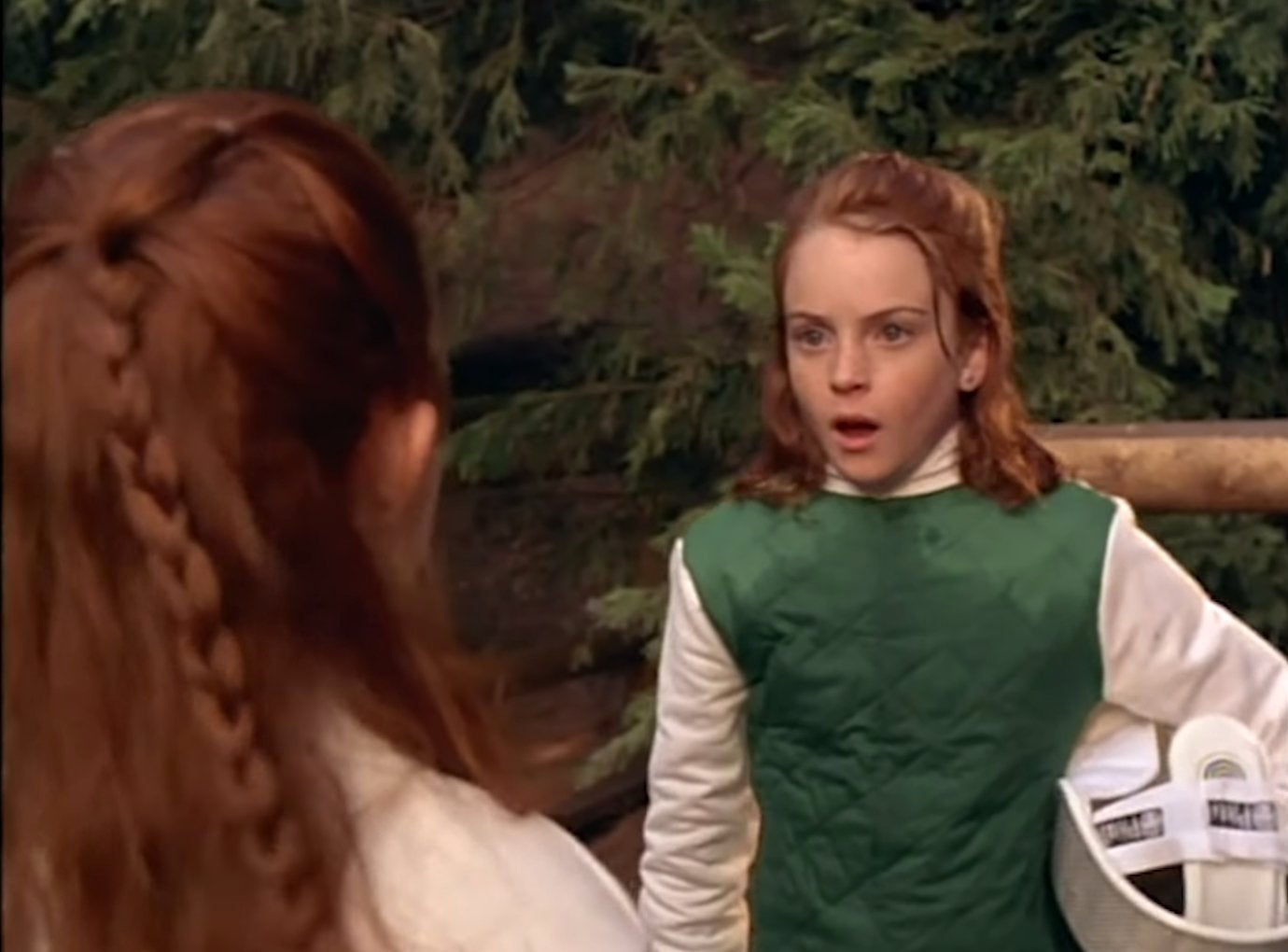 Amanda Bynes
Amanda started her career in the late 90s with success on Nickelodeon's sketch show All That. She gained so much buzz that she got her own show called The Amanda Show and later got into film with iconic teen movies like She's The Man, What Girl Wants and Easy A. She was said to be the next Lucille Ball with her impeccable comedic timing and girl-next-door image.
She eventually announced her retirement from acting to pursue fashion, which was followed with a nervous breakdown, legal troubles and twitter feuds. The tabloids labeled her insane with unflattering pictures, and instead of worrying for her well-being, they enjoyed mocking her from afar. Her struggles came as a surprise because unlike Lindsay Lohan, she was never seen partying. Like Hilary Duff, people thought Amanda got through Hollywood unscathed as the good girl. Although, in years since her breakdown, she seems happy, being engaged and in therapy, but that is still not enough for the public. They still criticize her appearance as if they have a right to do that.
Miley Cyrus
She gained fame at a young age as Hannah Montana on the Disney Channel. She had a multi-million dollar brand on her shoulders and was seen more as a mascot then a person. She has talked about dealing with imposter syndrome and toning herself down to fit the Disney image since leaving the company.
However, leaked Gmail photos surfaced of her in a bathing suit (color me shocked) and a barely nude white sheet Annie Lebiowitz-shot photo on the cover of Vanity Fair while still looking very young and innocent caused an absolute outpour of criticism from people saying she was a bad influence. She was forced to apologize. However, recently she retracted her apology and said she was not sorry and "f*ck you" on Twitter on the anniversary of the incident. You go girl! On Jimmy Kimmel, she said the shoot wasn't sexual and it was the adults who sexualized the image and they should be the ones shamed, not her.
During her Can't Be Tamed era, she was voted as the worst influence on young kids and was often in the headlines, but that was nothing compared to her Bangers era, when she twerked on Robin Thicke and was swinging naked on a "Wrecking Ball" in the song's music video. However, Miley said that everything she did was intentional. She was never out of control. She wanted to toss out the Disney image and be her own person. Again … you go girl. While she still is constantly criticized for her perfectly age appropriate behavior (wearing skin-showing clothing and smoking weed), now, she is retroactively seen as just a teen girl rebelling while growing up, just in the public eye. What makes her so different from other young stars is a strong family unit, by having both Billy Ray Cyrus, her father, and Dolly Parton, her godmother, as famous close family figures. Unlike Marilyn, Lindsay and Judy, she had parents who didn't rely on her for money. They guided her and helped her with the ins and outs of the industry. And now she's thriving. (And her Lollapalooza performance was an epic spiritual experience).
Taylor Swift
Taylor Swift is the perfect example of the double standard for men and women in the entertainment industry. From the beginning of her career, she was criticized for dating too much and often using her love life for songwriting material, even though male artists like Ed Sheeran and Justin Bieber do the same thing. However, it is completely normal for teen girls and 20-something women to date and explore love, but since Taylor was in the public eye, involving her love life in her work, that made the media feel obligated to criticize and report on it, when it really is none of their business. This caused years and years of slut shaming for Taylor.
However, she was aware of this double standard and her reputation, so like any smart, badass female songwriter would do, she released many iconic songs like "Blank Space" and "The Man" which called her so-called "slutty" reputation, while calling out men like Leonardo DiCaprio, for him not getting shamed by the media for dating young 20-something women at 40. She is still ridiculed for this.
With supposed one liners in Ginny and Georgia to companies making t-shirts with a list of all her exes, this girl can't catch a break. Despite being in the same relationship for four years, she's still seen as the girl who can't keep a man. Because of all this media scrutiny, she is now more private then she was early in her career.
Megan Fox
While her public perception has had a complete 180 in recent years, she is probably one woman in Hollywood who deserves the biggest apology. While starting her career with age appropriate roles like Confessions of a Teenage Drama Queen and Holiday In The Sun, where she was still typecast, she quickly began to get cast solely based on her appearance like Marilyn Monroe or Angelina Jolie. She was getting cast as sexualized teen girls like in Two and a Half Men for the purpose of the male gaze.
There were even transphobic rumors about her being transgender, which was around the same time Lady Gaga was rumored to be a "hermaphrodite." This went hand-in-hand with plastic surgery rumors that were disturbingly dissected by the tabloids. She kept getting compared to Marilyn Monroe because of her beauty and lack of talent or respect.
She become a sex symbol when she reunited with Michael Bay in Transformers after being cast at 15 as a girl in bikini under a waterfall in a club scene in Bad Boys 2. When Megan would ask for direction on other Michael Bay movies, he'd say "just be sexy" and wouldn't give her much to do other than stand in a sexy position. He doesn't have a great relationship with other women in Hollywood and constantly criticizes their looks, like Kate Beckinsale and Kate Winslet. Megan's stained relationship with him led to her calling him out in interviews, including one time she compared him to Hitler. Rumors of bad behavior and unprofessionalism began to surface when three anonymous crew members on Transformers wrote a letter calling her derogatory things that confirmed these "difficult to work with" claims. She was removed from the Transformers franchise and nearly blacklisted from the industry.
Due to misogyny, men turned against her and because of men's curated image of Megan, women turned against her too. It wasn't until the #MeToo movement when Megan finally spoke up about her experiences in the industry and how she felt about women not supporting her. Megan feels she is too pretty to be seen as normal or relatable by other women and therefore isn't seen as a sympathetic victim. She is a prime example of how women also weaponize misogyny just like men. Older men decided to ruin her character and sexualized her from a young age, and when she tried to stand up for herself, she was seen as difficult and called a talentless bimbo while everyone looked the other way. At least now she's getting the appreciation she deserves.
For decades, women in Hollywood have been mocked, taken advantage of, ridiculed, turned on, punished, victimized, and destroyed by the industry, the public and most notably, the media. However, thanks to the internet and the #MeToo movement, mistreatments and injustices are finally being talked about and called out. Let's hope this isn't a trend and continues. Let's hope that a new generation of journalists and entertainers can learn from our predecessors' mistakes.
This article and information is inspired by a video from the MODERN GURLZ Youtube channel