There is nothing better than curling up on a rainy, dreary day with a cup of tea and a great movie. This is one of my favorite activities—it is so cozy and comforting to watch a movie when the rain is gently beating on the windows and the sky is green and gray. Here are some of my favorite movies on streaming services right now that are great for any occasion but are particularly enjoyable and cozy in the rain.
What's Eating Gilbert Grape (1993)
This is one of my favorite movies of all time. Not only does it star a young Leonardo DiCaprio (in his first starring role), but a redheaded Johnny Depp and a host of other familiar faces. This is not the cheeriest of films, however I feel like it delivers one of the most truthful depictions of small-town life, struggle, family and hope. Nothing about this film feels contrived, and every space of the screen feels lived in and warm. For all the tragedy in the film, it ultimately leaves you with hope.
The story takes place in the fictional town of Endora, Iowa, a dusty place where nothing much ever happens—the biggest event in the town happens in the summer when traveling silver-topped caravans make their way through main street. It really is a passing town, a point on the map that carries all the desolation and hopelessness of small-town life. Our main character, Gilbert, is a grocery store clerk that is doing everything he can to make ends meet while taking care of his younger brother Arnie and his morbidly obese mother. The actress who portrays the mother gives one of the most heartbreakingly real performances I have ever seen. She is both gentle and strong, and every line is delivered in such an honest way you cannot help but feel the pain this woman has endured both on script and in her life. The story follows the Grape family during one summer of tragedy and triumph and it never fails to make me feel emotional and reflective. Family is so important and sometimes it is all we have. This is a must-see and is currently streaming on Netflix.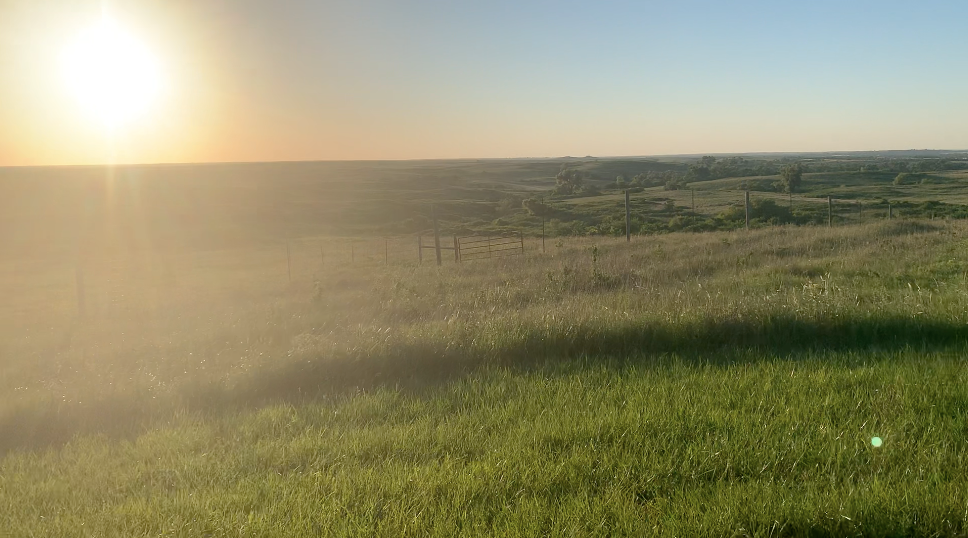 The Social Network (2010)
In a slight tonal change from the previous entry, The Social Network is another fantastic movie to watch on a dreary day. This film delivers a story that is both invigorating and cutting, one that speaks on betrayal and victory and the grueling rat race of business. Based loosely on the founding of Facebook, the film delivers an entertaining retelling of one of the greatest social media creations of all time— one that was born out of a dorm room at Harvard and has had profound implications for the world ever since. Andrew Garfield is phenomenal in this movie, and the scene in which he approaches Mark Zuckerberg (Jesse Eisenberg) about his betrayal is one of the greatest moments in the film. The script is witty and fast-paced and the visuals itself are gritty, dark and intelligent. Perhaps the greatest accomplishment of the film is the way in which it makes its audience feel for the characters, particularly Andrew Garfield's character—no other film could make so many feel the betrayal and hurt of a mega billionaire. Overall, this movie is just a classic and you should find a time to watch it. This flick is currently streaming on Hulu and Amazon Prime.
The Perks of being a wallflower (2012)
The last on this list, this is another great rainy day flic. It is angsty yet heartfelt, it plays into some high school movie stereotypes, yet it delivers an honest story. The story follows shy high school freshman Charlie as he meets a new group of friends and deals with his past and prepares for the future. Emma Watson stars in this movie fresh off the set of Harry Potter, and she gives so much warmth and heart to the film. This film confronts the ups and downs of friendship, school and growing up in a way that is cinematic but never indulgent. This movie's place in pop culture cannot be understated and it really is a nostalgic movie for me as it came out when my sister was leaving for college. Check this one out on Hulu on a rainy day.
Although this was a short list, these movies are not only some of my favorites but are great ones for those days where you want to watch something moving. So, grab a cup of tea or coffee or hot chocolate and snuggle up in the blankets for these ones. You won't regret it!