If You Want Good TV, Watch HBO
As an actor and lover of TV watching, I am always looking for an intriguing and entertaining show to watch. However, I don't really want to waste my time on something just because it's trending on Twitter this week. I want to watch something I can actually enjoy, and not something I can simply have a simple conversation about. Also, as an actor, I want to watch great performances and storytelling. 
If you've noticed over the years, and if you religiously follow award season like I do, starting in the 90's with The Sopranos, HBO has always had the it-show on television. Going from Sex and The City to Six Feet Under to more recently with Game of Thrones, and right now with Succession. HBO is even bringing in a new, young audience with its hit Euphoria.
So, during quarantine, I took it upon myself as a TV junkie and an eager actor to watch some of the greatest shows on TV. Some are iconic in the way that even if you've never seen an episode, you still know exactly who's who. Some are more niche. Others are completely bonkers in the best HBO way, and dare I say make mainstream shows like Riverdale look tame.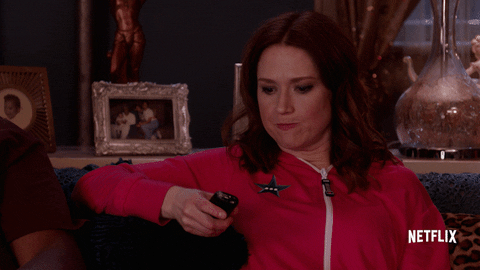 Netflix / Giphy
Here is a list of the shows I watched and my thoughts on why they became so iconic:
1. The Sopranos
This show is known as one of the greatest TV shows of all time. If you love Scorsese classics like Goodfellas and The Godfather trilogy, then you will love this show. Or even if you grew up around New York and New Jersey, this show is an iconic one from those cities. The Sopranos started all of the trademark elements that make HBO shows so beloved. Absurdity. Surrealism. Brutal honesty. WTF moments. Flawed characters. Anti-heroes. Mobsters may seem overdone, but a mobster with teenagers who sees a therapist? That's not.
Also, it has the mob's shell business as a strip club, which can provide some unsettling sexism. The show was also made pre-#MeToo movement. However, this show is a very large commitment. While it is intelligently written and has some very, very smart plot twists, it is pretty slow paced. So, brace yourself for a wild ride if you start this one. Also, lots of Italian food. 
Best Episodes:
-"The Sopranos" | 1x01
-"College" | 1x05
-"Whitecaps" | 4x13
-"Pine Barrens" | 3x11
-"University" | 3x06
-"Long Term Parking" | 5x12
-"Employee Of The Month" | 3x04
-"Funhouse" | 2x13
-"Join The Club" | 6x02
-"Kennedy and Heidi" | 6x18
-"Mr. Ruggerio's Neighborhood" | 3x01
-"Made In America" | 6x21
Giphy
2. True Blood
If you think Riverdale is wild, then you've clearly never seen True Blood. It involves an ancient sex addicted creature that makes the whole town of Bon Temps have one giant blacked-out orgy (yes, I just said that) to having every main blood-sucking character trapped in a experimental camp to even a vigilante group that overthrows the vampire government and so much more. This show makes The Vampire Diaries and Riverdale look like child's play.
Also, besides exploding vampires, this show is honestly far less violent then The Vampire Diaries, and that show is on the CW (As my mom said, "Ian Somerhalder gets beat up every episode!" while on True Blood there is maybe one gigantic "battle"). Also, it's a great conversation starter because in this show, vampires are REAL! They live openly with humans. They have Vampire Rights organizations. So, even though it is a fantasy show, it does bring up topics of race, sexuality, crime, and politics in a really unique way. Also it has probably one of the best and most underrated theme songs ever, despite the shot of the creepy snake. It's "Bad Things" by Jace Everett if you want to Spotify the song before your binge. And if you still aren't convinced, Alexander Skarsgaard is a hot vampire. 'Nuff said.
Best Episodes:
-"Strange Love" | 1x01
-"Escape from Dragon House" | 1x04
-"Cold Ground" | 1x06
-"I Will Rise Up" | 2x09
-"Scratches" | 2x03
-"I Smell A Rat" | 3x10
-"I Don't Want To Know" | 1x10
-"Everything Is Broken" | 3x09
-"Me and The Devil" | 4x05
-"She's Not There" | 4x01
-"Soul of Fire" | 4x11
-"Let's Get Out Of Here" | 4x09
-"Radioactive" | 6x10
-"Turn! Turn! Turn!" | 5x01
-"Life Matters" | 6x09
-"Thank You" | 7x10
Giphy
3. Six Feet Under
If you are reading this, you have probably never heard of this 2001 hit. Probably because you were born the year it came out. It could also be because it's one of HBO's more niche hits.
This is a show about death. But wait! It's not a horror show. It is actually a very good-hearted and oftentimes kinda funny show. It centers around a family who runs a funeral home in Los Angeles. It explores grief, sexuality, family, humanity, surrealism, life, and obviously death. Each episode begins with a death. Some are heartbreaking, but some are very funny (EX. a lady runs into the street and got hit by a car, thinking the rapture is happening when really some blow up sex dolls escaped a porn store). If you like Frances Conroy in American Horror Story: Coven, Michael C. Hall in Dexter, and Peter Krause in Parenthood, this is where they got their start! This show also has the best finale of any show ever! Specifically the last 7 minutes. Cue "Breathe Me" by Sia!
Best Episodes:
-"Pilot" | 1x01
-"Life's Too Short" | 1x09
-"Falling Into Place" | 4x01
-"Ecotone" | 5x09
-"Static" | 5x11
-Everyone's Waiting" | 5x12
-"All Alone" | 5x10
-"That's My Dog" | 4x05
-"I'm Sorry, I'm Lost" | 3x13
-"Death Works Overtime" | 3x11
-"The Trip" | 1x11
-"The Plan" | 2x03
-"Time Flies" | 5x04
-"The Room" | 1x06
-"The Foot" | 1x03
Pexels
4. Entourage
Some people call this show "Sex and The City" for men. Which is sort of accurate. While this show has obvious sexist undertones, being about four men and has HBO's uncensorship, you can't deny its entertaining idiocy and, although unrealistic, its Hollywood allure. It has amazing guest stars. Some play fictionalized versions of themselves, like Mark Wahlberg, Zac Efron, Seth Green, Mandy Moore, Jamie-Lynn Sigler, Bob Saget, Matt Damon, Martin Scorsese, Melinda Clarke, and Tony Bennett. But some play fictional characters like Leighton Meester, Lisa Rinna, Malin Akerman, Kayla Ewell, Rainn Wilson, Carrie Fisher, and Bob Odenkirk. Honestly, Jeremy Piven's hilarious performance as the always-too-far Ari Gold is reason enough to watch.
Best Episodes:
-"Entourage" | 1x01
-"The Review" | 1x02
-"Date Night" | 1x04
-"Bottoms Up" | 7x05
-"Whiz Kid" | 8x04
-The Bat Mitzvah" | 2x10
-"The Scene" | 1x07
-Tree Trippers" | 5x05
-"The Resurrection" | 3x18
-"Scared Straight" | 6x11
-"Seth Green Day" | 5x10
-"Three's Company" | 3x06
-I Love You Too" | 2x09
-Sorry, Ari" | 3x12
-The Sundance Kids" | 2x07
-"Neighbors" | 2x05
-"Give A Little Bit" | 6x12
-"Vegas Baby, Vegas" | 3x09
-'One Day In The Valley" | 3x02
-"Aquamanison" | 2x03
-"The All Out Fall Out" | 5x03
-"Runnin' On E" | 6x04
-"Play'n With Fire" | 5x11
-"Strange Days" | 3x07
-"Unlike A Virgin" | 5x03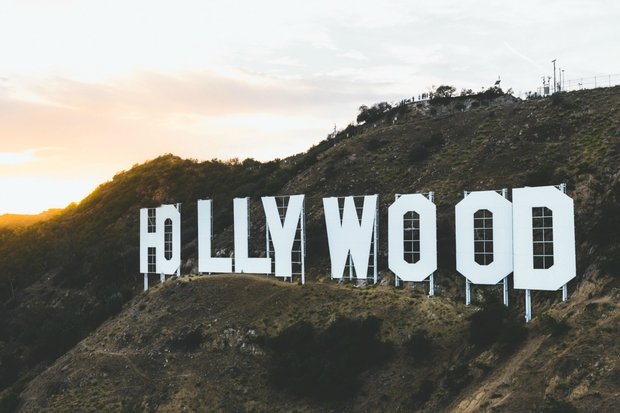 Ahmet Yalçınkaya
5. Sex and The City
Fashion. New York. Female Empowerment. Do I need to say more? You have probably been told if you are a Carrie, Samantha, Charlotte or Miranda. Now, you can make up your own mind.
Each woman brings something to this show, whether it's Carrie's sexual curiosity, Samntha's unapologetic promiscuity, Charlotte's wholesome dreams, or Miranda's cynicism. Also the fashion is to-die-for, from tutus to animal print to flowers to gold jewelry. While the show may not be timeless (Carrie's comments on biseuality and Samantha's cultural approriating wigs are just two examples), you can't deny its impactful fashion sense, setting, and conversations surrounding female sexuality. In my opinion, I feel like this is a show every girl should watch at least once. Also, literally every dad from Gossip Girl (except Rufus Humphrey and William Van Der Woodsen) is in this show. Yes, even Bart Bass. 
Best Episodes:
-"Sex And The City" | 1x01
-"The Man, The Myth, The Viagra" | 2x08
-"Running With Scissors" | 3x11
-"Pick-A-Little, Talk-A-Little" | 6x04
-"An American Girl In Paris, Pt. 1 & 2" | 6x19/20
-"Catch-38" | 6x15
-"Don't Ask, Don't Tell" | 3x12
-"The Big Journey" | 5x07
-"Twenty-Something Girls. Vs. Thirty-Something Women" | 2x17
-"Ex & The City" | 2x18
-"The Ick Factor" | 6x14
-"Valley of Twenty-Something Guys" | 1x04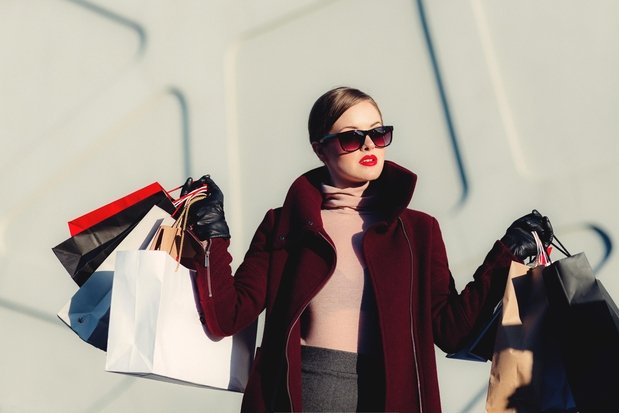 Photo by freestocks from Unsplash
6. Big Little Lies
HBO's answer to a soap opera, with an all-star cast including Reese Witherspoon, Nicole Kidman, Shailene Woodley, Laura Dern, Zoe Kravitz, Adam Scott, and in the second season the one and only Meryl Streep. This show is well written and acted. It's specific and unique. It's mysterious, intriguing, and if you love shows like Pretty Little Liars, this is like the adult version (minus mysterious texts). It's about five mothers, each very, very different who have to deal with a child being bullied. And somehow, some way, a murder happens. Don't worry, not to any child.
Also if you love Audrey Hepburn as much as I do, you will love the costume party homages in Season 1. This show also has a pretty great theme song too. It's Michael Kiwanuka's "Cold Little Heart". And honestly, Laura Dern's performance, especially in Season 2, is reason enough to watch. Say it with me: "I will not NOT be rich!"
Best Episodes:
-"Somebody's Dead" | 1x01
-"She Knows" | 1x04
-"What Have They Done?" | 2x01
-"Push Comes To Shove" | 1x04
-"Living The Dream" | 1x03
-"Burning Love" | 1x06
-"Once Bitten" | 1x05
-"You Get What You Need" | "1x07
-"The Bad Mother" | 2x06
-"Tell Tale Hearts" | 2x02
-"I Want To Know" | 2x07
Giphy
7. Succession
Widely regarded as "The best show on TV right now" (read below for my personal opinion, although this is a close second), this show is like Game of Thrones meets Mad Men meets The Office. It's about a media conglomerate, which is family run, and the patriarch is trying to figure out which of his children are best to take over after him. Sounds boring and clique, but let me tell you, this show is dramatic, suspenseful, and so brilliantly funny.
If you love Princess Protection Program, Minute Men, Sky High, The Big Short, The Glass Castle, or Pride and Prejudice, you'll see a few familiar faces in VERY DIFFERENT roles. It's also a Will Ferrell produced drama, so if that doesn't intrigue you, I don't know what does. But if you haven't watched this show, you have probably heard the now iconic theme song thanks to the many, many Twitter memes. Also one more thing: BOAR ON THE FLOOR!
Best Episodes:
-"Celebration" | 1x01
-"Shit Show At The Fuck Factory" | 1x02
-"I Went To Market" | 1x05
-"Which Side Are You On?" | 1x06
-"Nobody Is Ever Missing" | 1x10
"The Summer Palace" | 2x01
-"The Vaulter" | 2x02
-"Hunting" | 2x03
-"Safe Room" | 2x04
-"Dundee" | 2x08
-"DC" | 2x09
-"This Is Not For Tears" | 2x10
Giphy
8. Euphoria
Dare I say, this is the best show on television right now. And dare I say again that this show is PERFECT TELEVISION. The acting. The writing. The costumes. The makeup. The cinematography. The original score. The tone. The music (despite my usual dislike for Rap music). This show has a perfect blend of what makes TV so amazing.
I personally get most of my style and music inspo from TV shows, and this show understands that idea. It also has the best original score out of any show I've ever seen. It's an ensemble bluntly narrated by Zendaya. It's about a group of teenagers dealing with relationships, drugs, sex, social media, and wearing amazing makeup. Might sound not so interesting and way too overdone, but let me tell you, there is no show like Euphoria. I could talk about this show all day. I don't want to get too specific and spoil it, so I'll stop here, but if you are to watch any show on this list, watch Euphoria.
Best Episodes:
-"Pilot" | 1x01
-"Made You Look" | 1x03
-"Shook Ones Pt. ii" | 1x04
-"The Next Episode" | 1x06
-"And Salt The Earth Behind You" | 1x08
Giphy