Sushi is my all-time favorite food. It probably always has been and always will be! I still remember the first time I was able to successfully use chopsticks. I was at a sushi restaurant that I use to go to all the time with my mom for a special treat. The first time I used chopsticks it wasn't even with sushi but with salad. I even have a picture of the special occasion, and I was about four years old then. I've been eating sushi forever because it's absolutely amazing!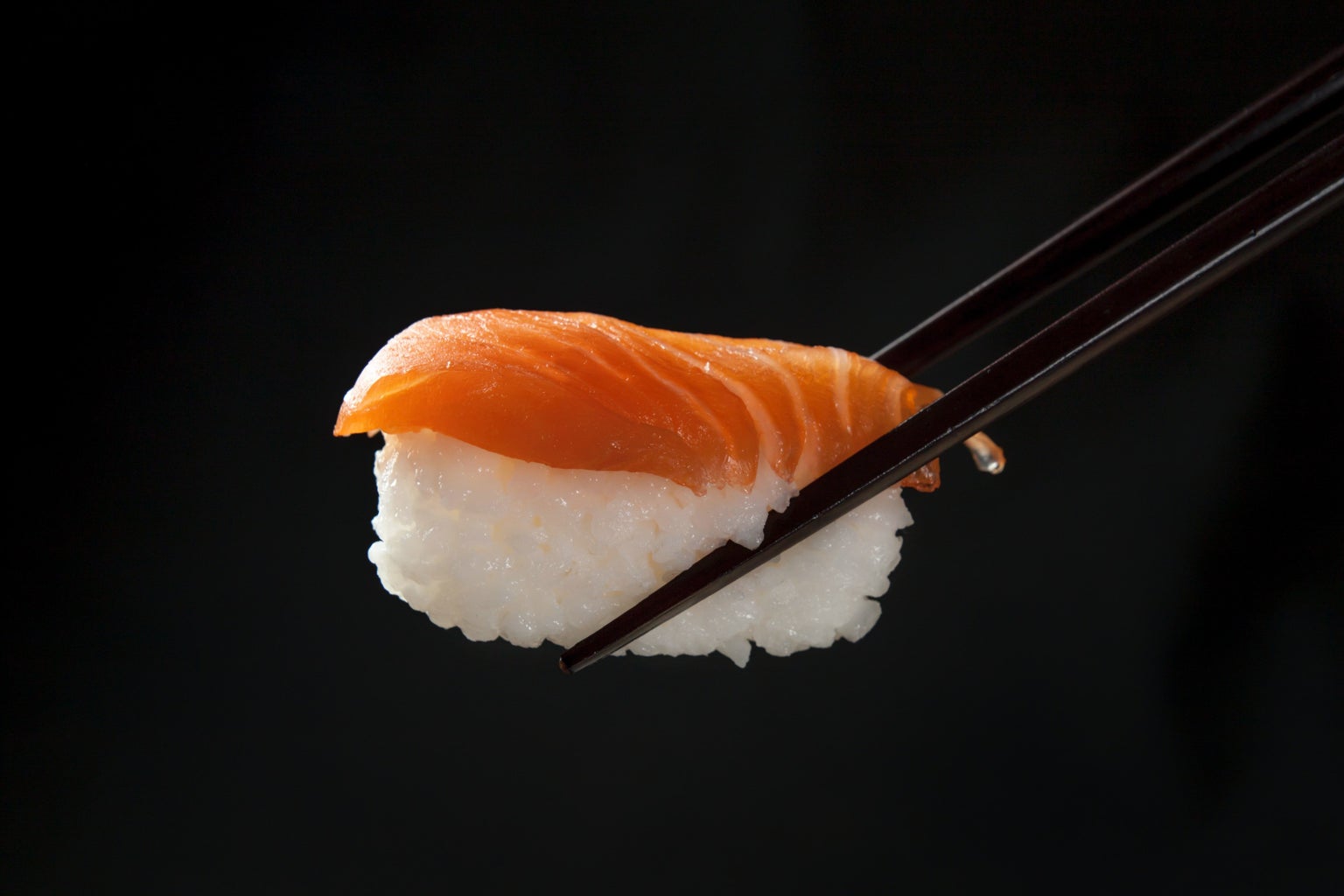 At our recent HerCampus meeting, one of our starting conversation questions was what our favorite food was. There was an overwhelming amount of people who stated sushi as their favorite food, which is mine too! I mean, I'm not surprised. It is the best!
But then someone asked what was everyone's favorite sushi place was in Lawrence. I've only been to one sushi place, Sushi Station, which actually wasn't mentioned. Sushi Station is pretty cheap and has good sushi, one I'm willing to pay for the quality of the food. I mainly love the place for the decoration in the restaurant, which is covered in old posters from anime, movies, TV Shows, and other media. 
Then Blue Sushi was mentioned, which happens to be my all-time favorite sushi place! It's located in Kansas City, two minutes from my house in Woodside shops. Blue Sushi has many locations over the country, including the states of Nebraska, Texas, Colorado, and more. But I am so lucky that Blue Sushi decided to open a restaurant just two minutes from me.
Blue Sushi is always packed whenever I go. Sometimes the wait is over an hour and a half on the weekends (so I recommend making reservations a day in advance if you plan to go). But it's the sushi place to be when in town! The overall atmosphere is upbeat and fun, and the food is so delicious! Right now with COVID, they do take out and dine in, so you can still enjoy the amazing food at home (which I took advantage of over the past year)! So basically, Blue Sushi is my all-time favorite sushi place, probably my all-time favorite dinner restaurant option. 
Bringing up Blue Sushi during the meeting immediately made me crave sushi for dinner. I got a poke bowl from the Studio here on campus, but it just wasn't the same. I miss my favorite sushi place! My hometown sushi restaurant, if you can call it that. 
Don't get me wrong, I love Kansas. But let's be honest, Kansas is not the first place you would go for fresh fish. Probably the last place. And so far in Lawrence, I haven't found a super fresh sushi place. I miss Blue Sushi, which is the closest place I've found near me that has reminded me of eating fresh fish from California.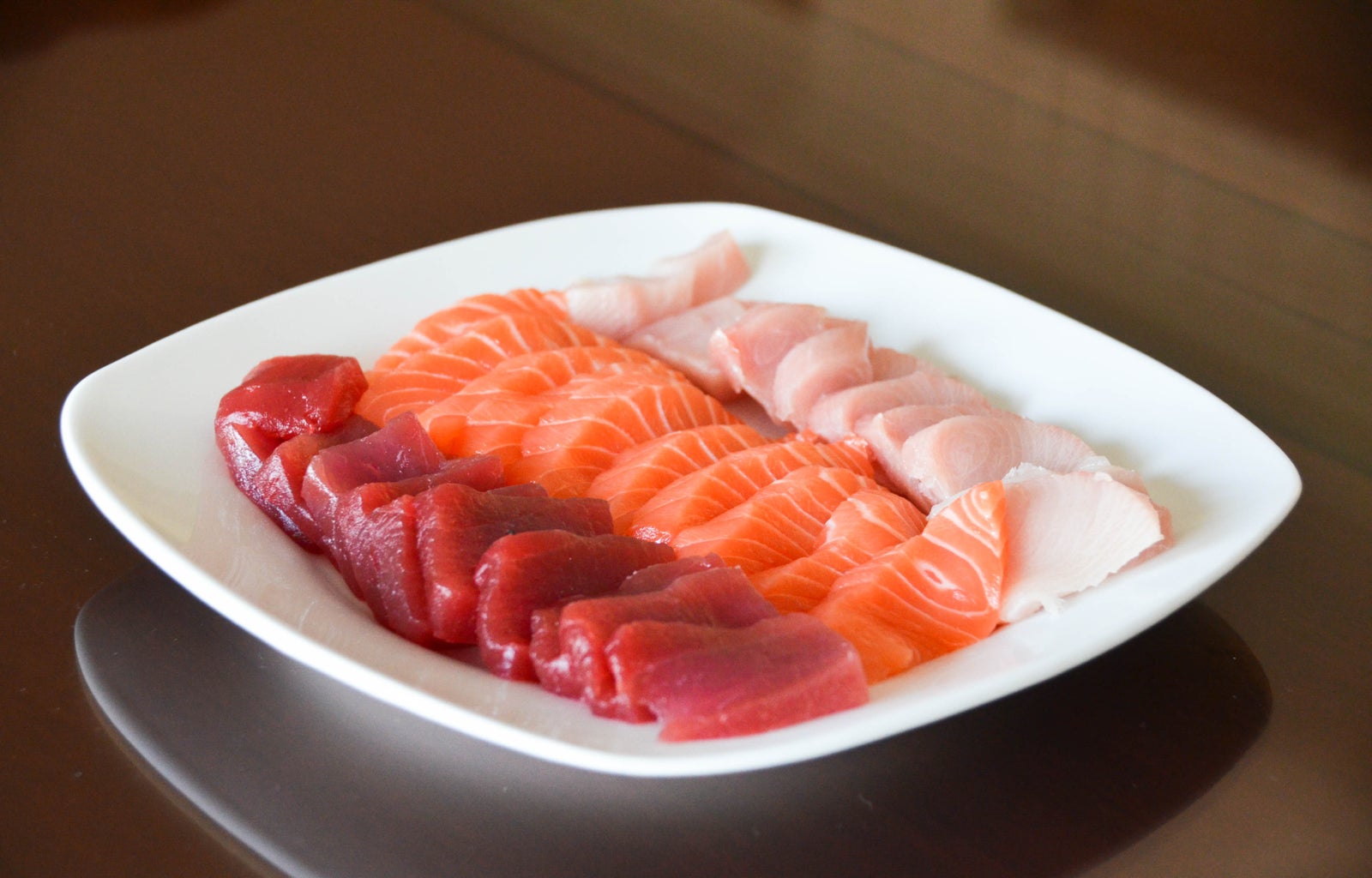 I think my favorite sushi place from my hometown is one of the things I miss the most after leaving for college (after my family, friends, and my pets). Some nights I just crave Blue Sushi. They have the best appetizers, like shishito peppers and ceviche. And like I've mentioned, they have the best sushi as well! I honestly think I crave it every night. If I indulged in that, my pockets would hurt, so maybe it's a good thing I'm not back home right now. 
Going away to college is honestly the best thing that has happened in my life. The freedom, the new people, the new start to my life. This year has been full of twists and turns, but nothing will take away how fun it has been up here in Lawrence. But no one prepares new college students for how much they would miss their favorite restaurants back home. Especially when you are living on dining hall food. 
I think it's something a lot of people can relate to. I'm sure everyone has their favorite restaurant from back home, and I'm sure everyone misses being able to go out to eat there. There's something special about going to places that have good memories, or places that bring you joy! 
But now it's time to find a new place, I'm afraid. I have at least another three years up here in Lawrence (not that I'm complaining at all), but I can't just drive back into town whenever I want to go eat at Blue Sushi. I'll need to find another new favorite restaurant that brings me happiness when I eat their food. I've tried so many great restaurants while being up here so far! Sushi Station is good for a cheap, fun place to eat, but unfortunately, it just doesn't live up to Blue Sushi. I haven't found a sushi place as great as Blue Sushi, but I'm making it my duty to try more restaurants until I can satisfy my tastes. 
I'll do mostly take-out to be safe, but then I can't get the ambiance of the restaurant. One of Blue Sushi's most appealing parts is the atmosphere while you eat, but safety first. Food is the most important thing anyway. Hopefully, I'll find a great place soon! I've seen a few sushi places around town that I'll definitely have to check out! Maybe I'll write an article on a review of the sushi restaurants for others who are also interested in finding good sushi places around Lawrence! 
This has been a shameless rant by me, which I hope my readers enjoyed and can relate to. Hometown restaurants are something special and something everyone longs for from time to time. I'll be going home for Easter weekend, so I'm definitely getting Blue Sushi while in town! I'll have to settle for the little treats I get when I come home every so often. But that might just make the food even more special and delicious!