I'm going to assume that you clicked on this article because you were wronged by a stupid boy who probably didn't deserve you in the first place. We've all been through it. Maybe he took you for granted. Maybe he had his eyes set on someone else. Maybe he pushed you to the side. Maybe… things just weren't meant to be. All of us girls have a breaking point; a point where you are fed up with feeling weak, self-conscious, and like you're not good enough. If you've reached that breaking point, this article is for you. As difficult as it is to move on, it's time for you to dust yourself off and get back in the game. Don't use these tips as a way to get him back (because you deserve better), but by all means, use them to turn his head, ESPECIALLY if he has done you wrong. Show him you're the best thing he'll never have. 
 Pull yourself together. There's no way in hell that you're ever going to feel better about yourself when your room is a mess, you aren't getting enough exercise, you have a bad sleep schedule, and you're eating junk food for every meal. You'd be surprised at how easy it is to slip into these bad habits when you're in the process of healing and getting over someone you had feelings for. I'm not saying you have to do a complete 180 and change your lifestyle entirely but girl, at least make your bed or something.


Unsplash




Find what makes YOU happy. Take some time to really dig deeper into who you are as a person and figure out what brings you joy. Once you find that special thing, do it all the damn time. Whether that be writing, dancing, painting, working out, photography, etc. it's important that we know what brings us happiness besides other human beings. Train yourself to look forward to that special something every time your alarm goes off in the morning. Let it consume your life and your happiness will be radiant.


Photo by Jade Stephens on Unsplash




Rekindle that quality girl time. If you were putting so much energy into a guy that let you down and hurt you, chances are you shouldn't have put that much energy into him in the first place. Make the decision for yourself to channel that energy elsewhere—your friends are a great place to start! Have a wine night with your girlfriends. Go for a drive and blast your favorite songs. Plan a fun night out. Go on a coffee date with them. That stupid boy never took you out on a coffee date, did he?


Katarzyna Grabowska | Unsplash




Go shopping. Okay, maybe I just have a spending problem, but I am a firm believer that a new look can make you feel like a new person. Don't be afraid to spoil yourself! Go to the mall and try on as many looks as you want. Tight for money right now? Go to your local thrift store and turn the whole building upside down. Try on everything that strikes your eye and turn the rack aisles into a runway. 
Pro tip: Bring your biggest hype woman with you. You won't regret it.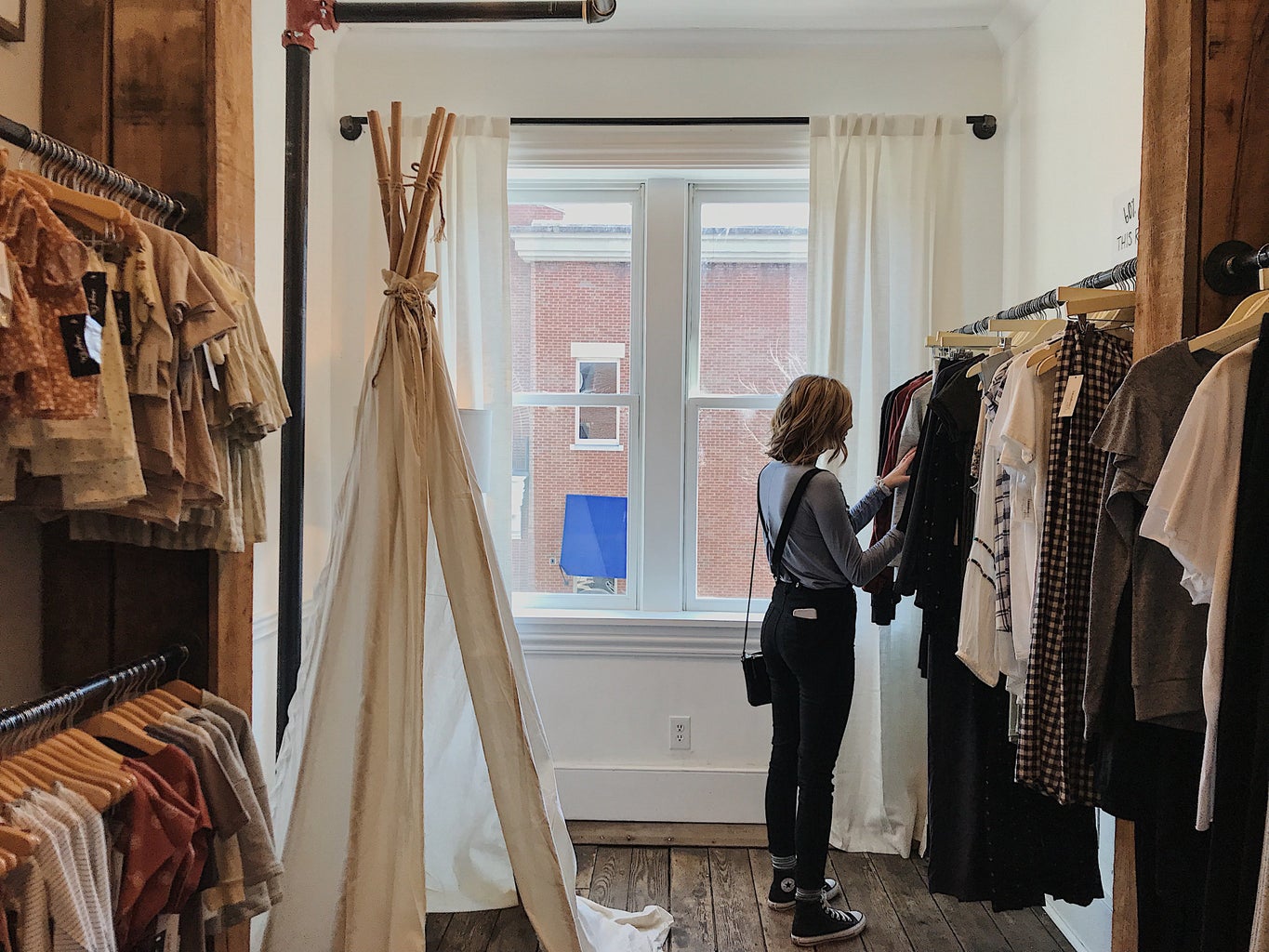 5. Talk to other guys. I know what you're thinking. That's scary! Yes, I know. While you may not be ready for that, you need to give yourself some sort of push. I'm not saying you have to flirt with other guys, just talk to them and put yourself back out there. Usually, hanging out with other guys after you've just ended things with someone can be a good reminder that not all men are absolute trash like the one who hurt you!