The creator of the bullet journal system, Ryder Carroll, defines it as a tool to "help you track the past, organize the present, and plan for the future." Sure, that all sounds great, but who has the time commitment for that? Some people are afraid to start bullet journaling because of the extensive logs and spreads that are associated with the bullet journal system. If that is you, then fear no more. As a former scaredy-cat myself, I can tell you that bullet journaling isn't as much of a chore as you may think. Forget about all the scary stuff you've seen in the past and just stick to these basics. Aside from the weekly and monthly spreads, here are some helpful pages to include in your bullet journal and some supplies that are perfect for beginners.
Supplies
If the cost of bullet journaling is what's holding you back, don't worry! All you really need to start bullet journaling is paper and a pen, but I'll show you some cheap alternatives to the flashy supplies the professionals use.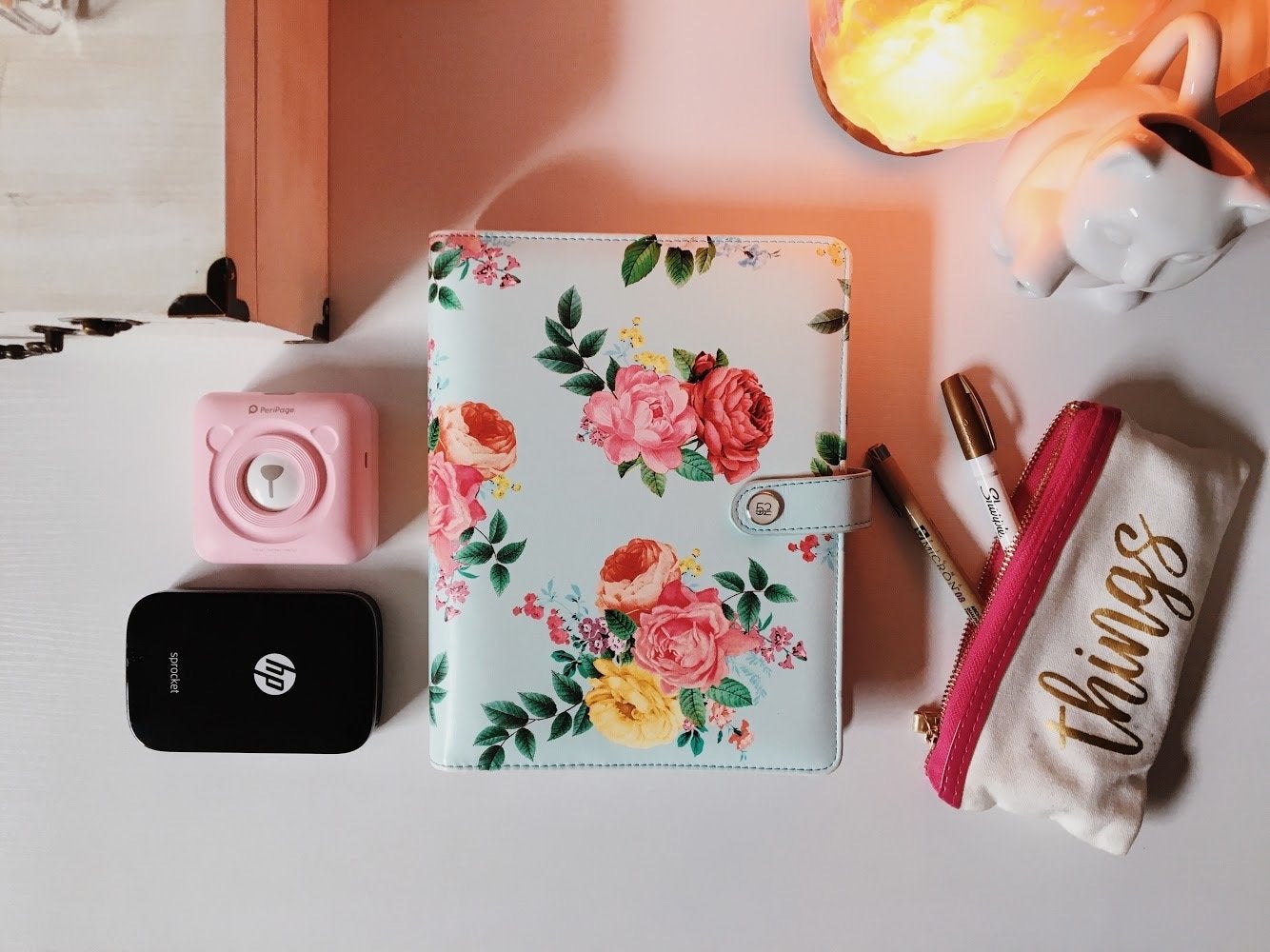 Pens
The Sakura Pigma Micron pens are probably the most popular among bullet journalists, however, those can cost around five dollars a pen. The Pilot G2 Premium Gel Pen is a great alternative because it lasts longer, the ink glides smoothly across the page without bleeding through, and it costs less than three dollars for a pack of two. You can also buy the G2 pens at any Walmart, Target, or office supply store.
Another pen I love using in my bullet journal is the Sharpie Extra Fine Point Paint Marker in gold to add a metallic shine to my designs. The Sharpie brand makes a variety of metallic paint markers that have a gorgeous effect on any matte paper and doesn't bleed through the page. These are sold at craft stores as well as office supply stores.
In my opinion, the unsung hero of bullet journaling is the Crayola "Super Tip" markers. They come in a variety of colors and can be easily used to create similar effects to brush pens or watercolors to create calligraphy. A YouTuber I watch, Amanda Rach Lee, creates beautiful bullet journal spreads and swears by these Crayola markers just as much as her fancy calligraphy tools.
Journal
For my journal, I use the Paper Studio Agenda 52 6-Ring Planner Binder that I got at Hobby Lobby. These are normally $14.99, however, I am a regular at Hobby Lobby and I know that Paper Studio brand items go on sale for 50% off every other week as part of the Hobby Lobby sale schedule. After tracking the sale schedule, I was able to go when this binder and paper products were on sale and purchased them for half the price. You can find other useful Hobby Lobby hacks by reading this article from the Krazy Coupon Lady.
There are a lot of things I like about this planner including the adorable faux leather cover, the handy pockets on the inside, and that it's never-ending! I love how I get to continuously add more paper into my planner as I fill out the pages and add in new spreads where I didn't previously have them before. Also, no glue means easy fixes for beyond-repair spreads – you can simply unclasp the binder rings and toss the page as if nothing ever happened. To all of the perfectionists out there, who have dozens of fancy empty notebooks lying around because of the of fear of messing up, this planner was made for you.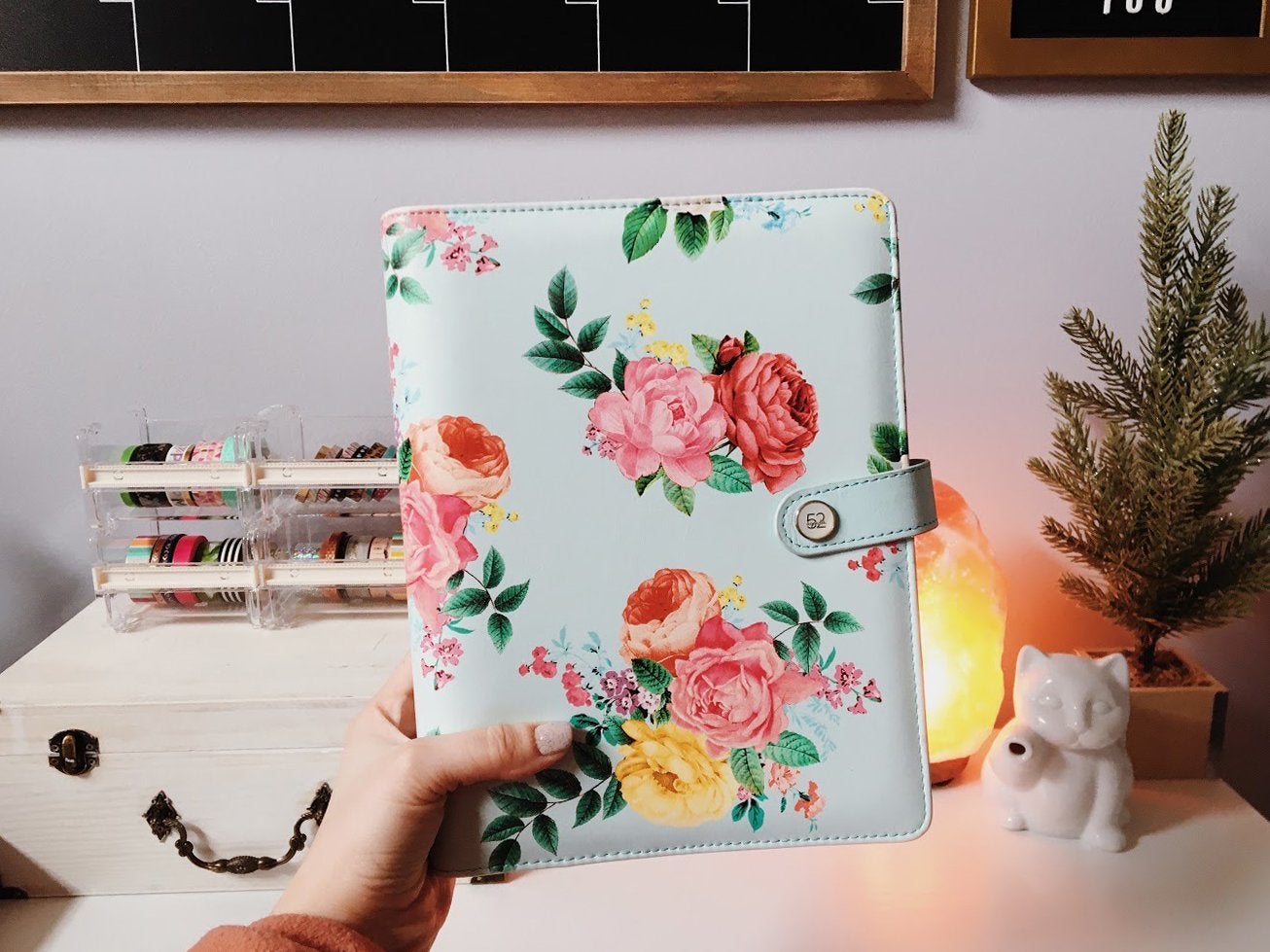 Extras
This next item is not a necessity, but it's something I've come across recently and really enjoy using! One of my favorite tools I use to decorate my bullet journal is the HP Sprocket Photo Printer which instantly prints my photos into stickers! The HP Sprocket is a Bluetooth printer that connects to an app on my phone. This product is on the pricey side, but it's a bonus to be able to instantly make photos into stickers that adds a personal touch my bullet journal.
Another item on my list of bullet journal favorites is my PeriPage Printer. It really comes in handy when I'm feeling lazy because I can use it to print out headlines instead of writing them myself! This is an inkless printer, that uses thermal technology to print only in black and white, this is perfect for printing text in cute fonts available on the app. You'll be thanking yourself for splurging on this bullet journal item when you make weekly, monthly, or even yearly spreads in half the time by having the headlines printed and ready to go.
Pages
The thought of bullet journaling can be overwhelming to everyone at first. I mean, creating an all in one planner, diary and mental health tracker from scratch, why the hell would anyone do that? Although bullet journaling in its entirety can be fun, it is definitely not recommended that you go all in from the very beginning and attempt to include every page you've ever wanted. Most experienced bullet journalists would say to start simple. My advice is to save the intricate spreads and trackers for level ten and start at level one with these key spreads.
Cover
Just like any other book, it's helpful to include a title page at the beginning. You don't have to wait till the next January 1st to start your bullet journal, just start wherever you're at and make a title page to show what year or month it is. A title page acts as natural dividers in your bullet journal and they're good for setting the mood for the next chapter in your life. I made my 2020 title page by splashing on some watercolor, gluing on numbers, and using my trusty gold paint pen to create a faux-calligraphy look and add contrast.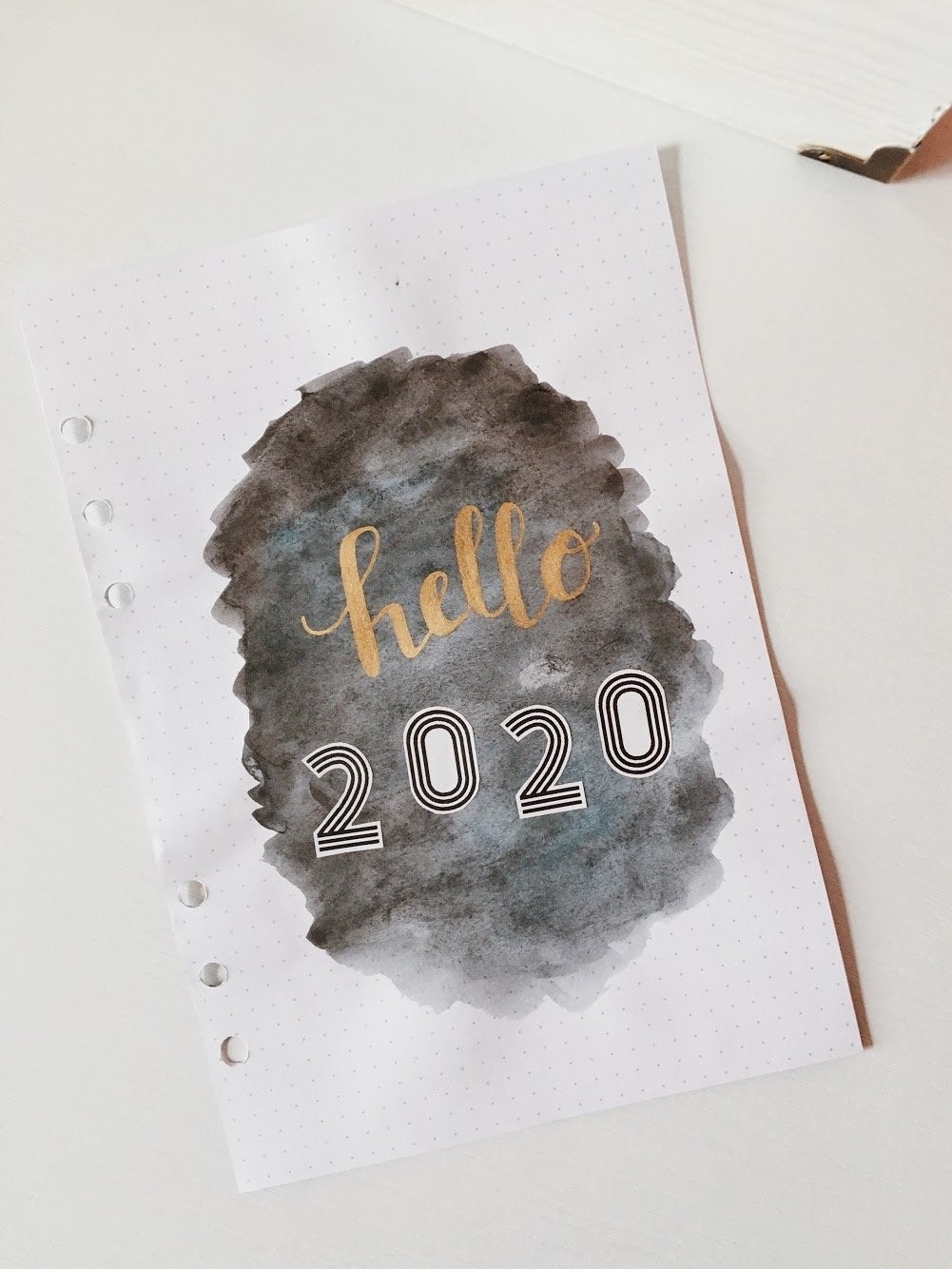 Key
To make a useful and effective bullet journal, it is good to have a key that works for you to make your notes purposeful and concise. This is the key that I use, but what's good for me might not be good for everyone. Play around with different symbols and little sketches: you could use denote different things in your planner and find out the easiest and most natural system for you. The key should one of the first pages in your book and it is best to have it on the left side so you can easily flip back and refer to it at as you continue through your journal.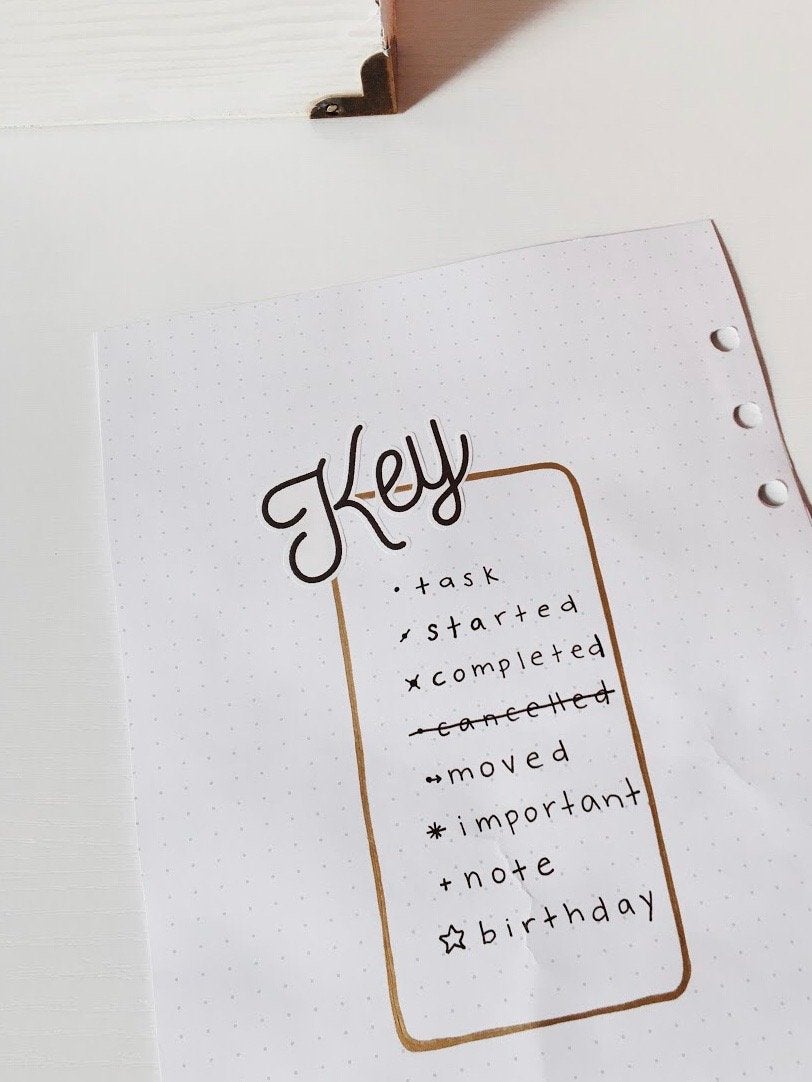 Spacing Guide
This one is especially for all my perfectionists out there who, like me, love to divide their pages into exact segments before making a spread that has multiple sections. Counting out the little dots or spaces on your paper every time you do this can make anyone want to quit bullet journaling, so, I recommend you do this only once and make a spacing guide to refer to for the rest of your bullet journaling life. This is another way the binder-style bullet journal is handy; I can easily just pop this guide out anytime I want to divide my next page into equal sections and line it up exactly so I never have to count dots and spaces again. On my guide I included the measurements for equal halves, thirds, and fourths both vertically and horizontally so I could use it for a variety of spread needs I might have in the future. You could continue this process and include more divisions on your spacing guide, but I didn't think I would need anything smaller than a fourth.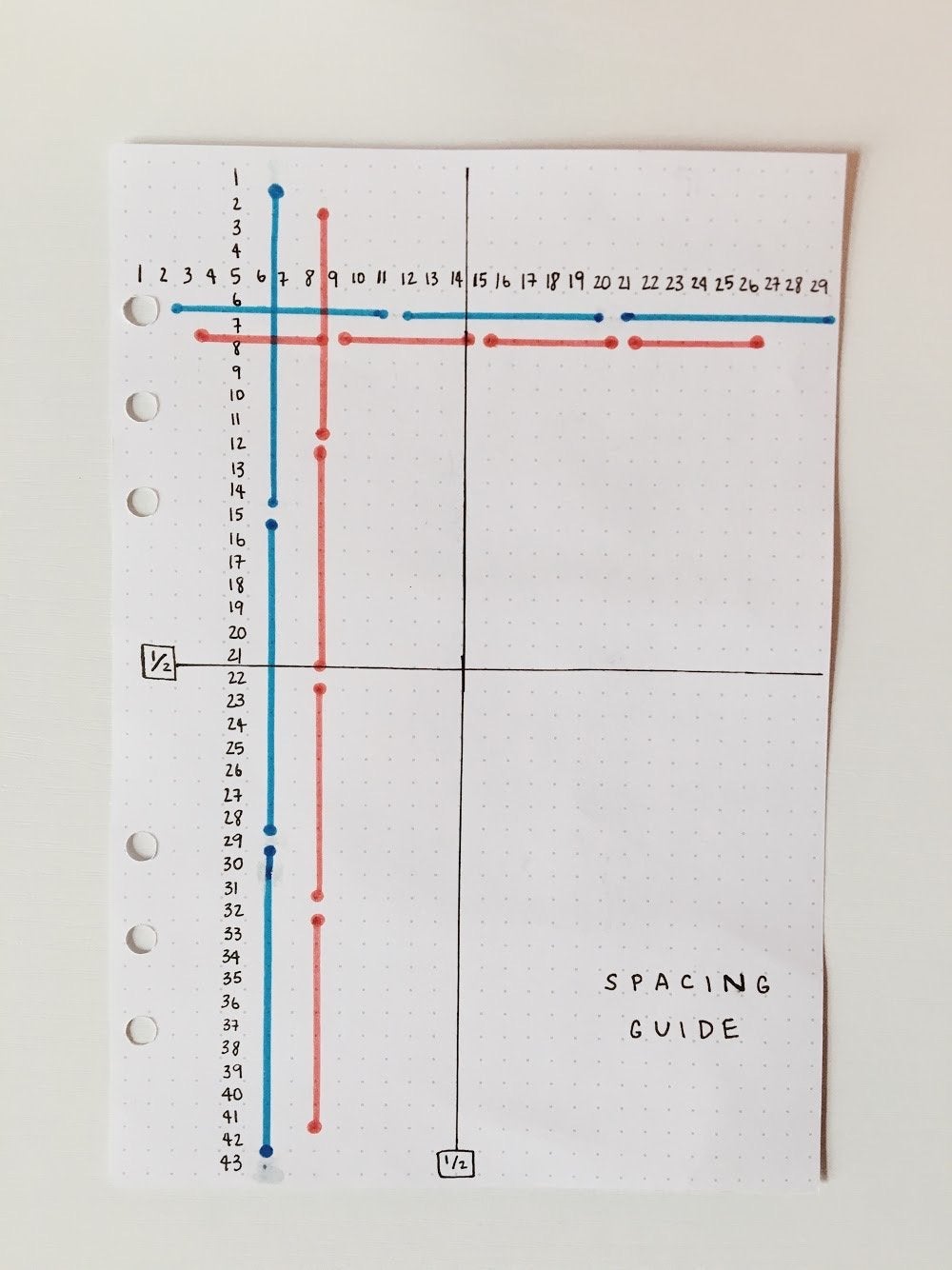 Trackers
One of the most popular things to include in a bullet journal is the various tracker pages. There are ways to track lots of different things to help you live a more productive and positive life. For example, your expenses, your habits, and even your mood can be tracked within a bullet journal and it has proven helpful for lots of people. These spreads don't have to be flashy, and there are multiple ways to design them. The main point of these spreads is to hold yourself accountable for things you want to improve on. Here is how I set up my trackers.
Theme
 A common thing to do when making a bullet journal from scratch is to have a theme. Whether you choose a theme that represents the whole year, or switches up every month, deciding on a color pallet and detailing ahead of time can make your spreads look more appealing. Since I am new at this, I chose to switch up my theme every month so that I can try out lots of different techniques and styles. As you can see, for January I chose a galaxy theme with black and white accent pieces throughout the whole month. This doesn't have to be a complex process by any means. For mine, I just played around with water coloring on a sheet of paper, doodled little stars and constellations over it and cut rounded squares and rectangles to use as boxes throughout my monthly set up. In my opinion, using this cut-and-paste method is one of the quickest and easiest ways to decorate spreads.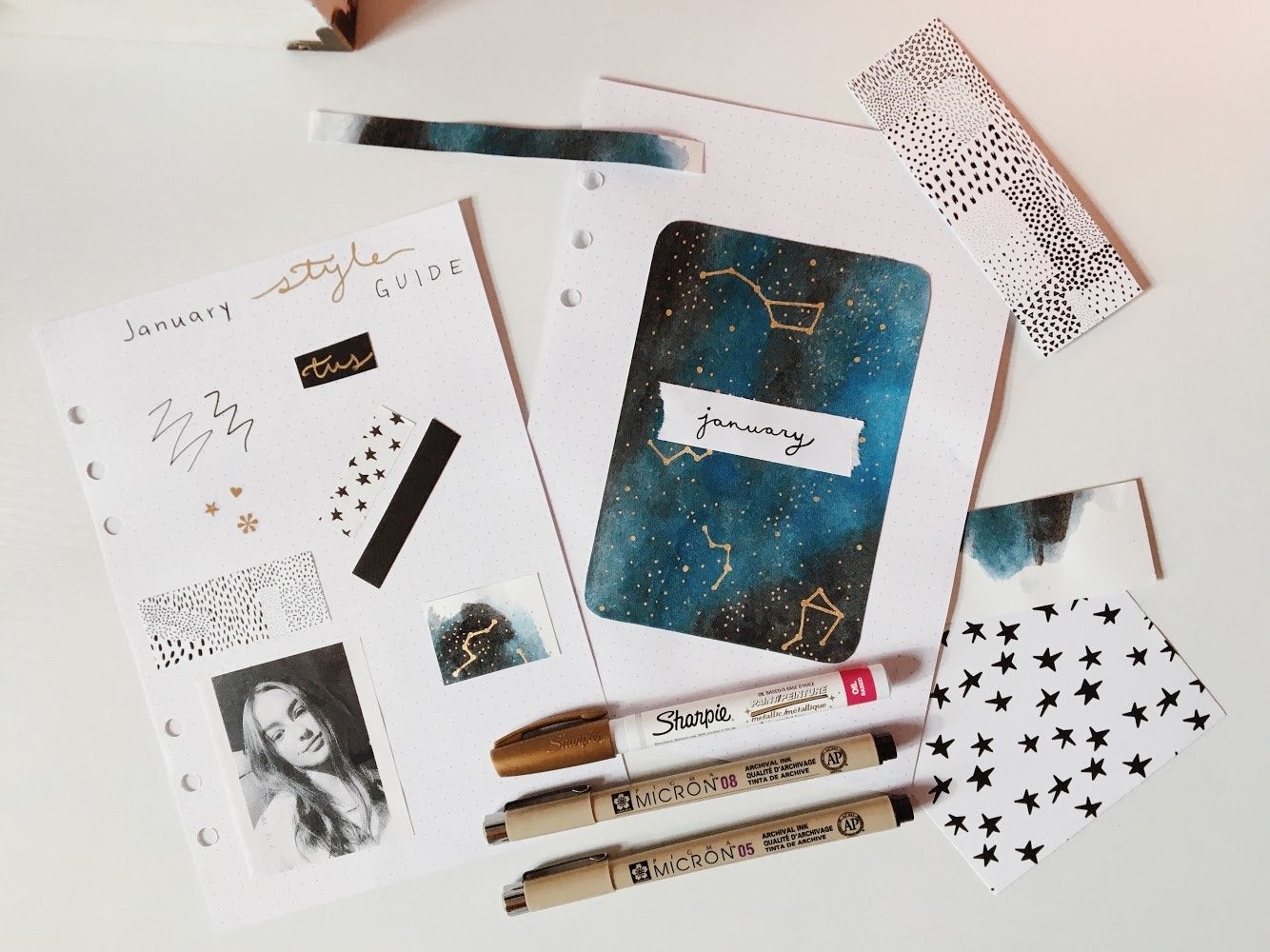 Mood Board
Finally, this is my personal favorite spread to include in a bullet journal set up. At the beginning of the month, I like to create a mood board full of things that inspire me and bring me positive vibes to help influence the month ahead. Not everyone will feel the mood board is necessary, but I encourage you to make something that allows your creativity to flow and highlight what you want to see in your future. These can be simple or extremely detailed, the choice is absolutely yours. Making a mood board is a great way to calm your mind and bring happy thoughts to the surface before beginning the next month, year, or even week.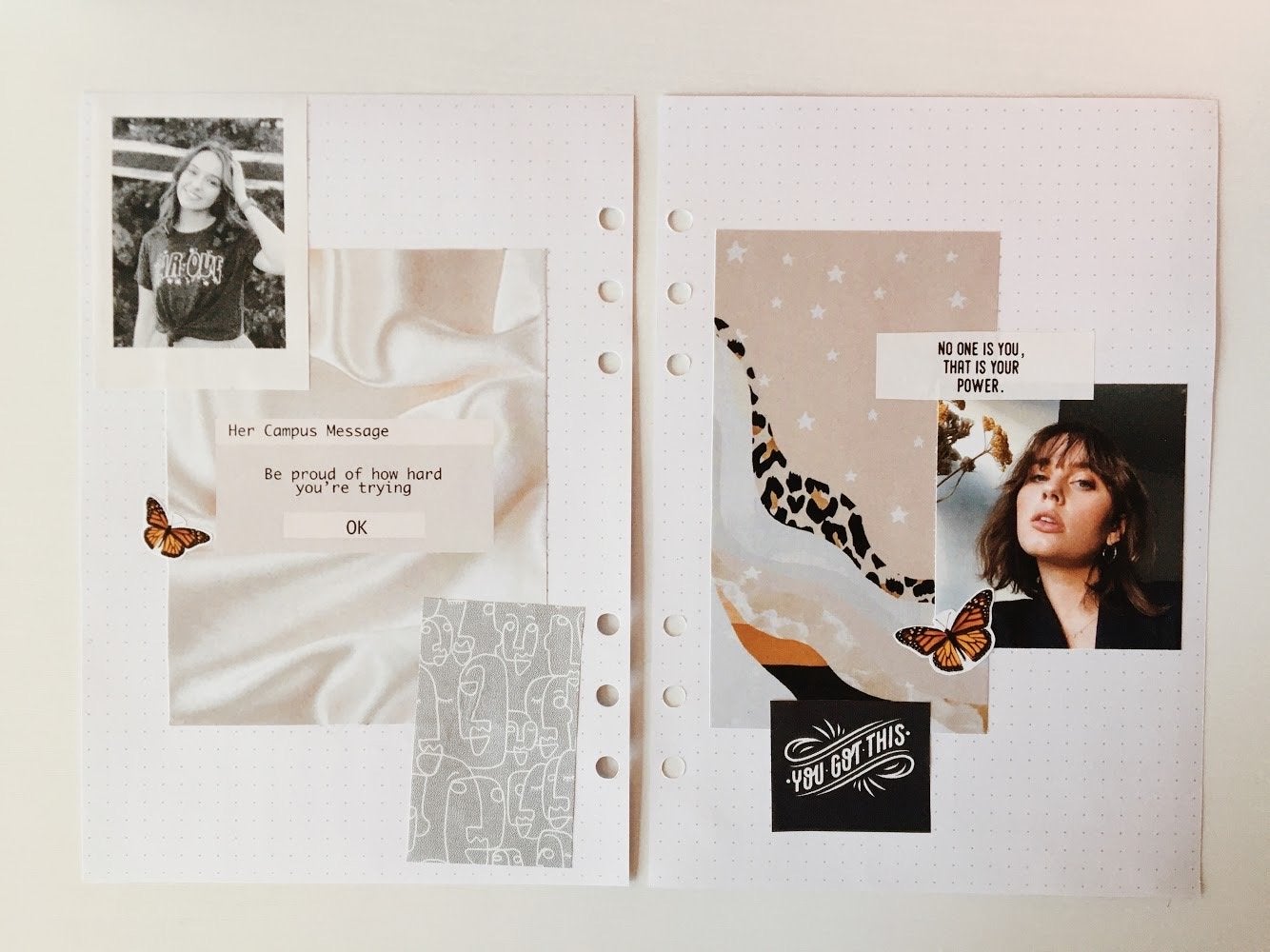 Hopefully, this breakdown of bullet journaling for beginners encourages you to let go of your fears and try it out. The most important thing to remember is that your bullet journal is for you and you only, so make it your own.