If you don't know any Taylor Swift songs, where have you been for the last 20 years? She has written many catchy, brilliant, poetic, and beautiful hit songs and has spoken out on many societal issues both in the world and in the entertainment industry. 
As a young Millennial/Gen Z cusper, I have listened and adored Taylor Swift for many years. I remember watching the 'Love Story' music video in my cousin's bedroom while she curled my hair, or rather burned my hair. I grew up with her. And while I am ashamed that during her 1989 era I sort of fell into the media scrutiny against her, her Reputation era made me fall more madly in love with her and her music then ever. 
I went to her Reputation tour concert at Kansas City's Arrowhead stadium. Home of the Chiefs, or I guess Patrick Mahomes and others. Anyway, I had the best time. Not only did I really like the Reputation era because of the all the black (not so much the snakes), but when she played her older hits like 'Love Story', 'You Belong With Me', 'Should've Said No', and her concert specific song choice of the night 'The Story Of Us', I started crying. I was a senior in high school, and I remember when Fearless and Speak Now CDs were sold in the Justice check out lines. It hit me that I was growing up and I wasn't a kid anymore. That is the power of Taylor Swift. 
So, with blessing-in-disguise of re-recording of Taylor Swift's past albums (particularly Fearless, an album that came out when I was in 2nd grade), I am feeling very nostalgic, but also noticing how much I have changed and the meaning of her songs have changed since their original release.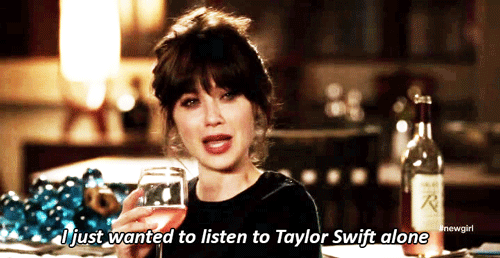 Here are my thoughts (Please read with a sense of humor and sarcasm):
Fearless
2008: Drive the air force, Fearless
2021: Drag me headfirst, Fearless
Fifteen
2008: Oh, I can't wait until high school. It sounds like so much fun!
2021: *Refuses to even drive down the same street as my high school to avoid unwanted flashbacks*
Love Story
2008: Aww, I hope I find my Romeo when I'm Taylor's age.
2021: Juliet is so stupid. Why KILL yourself because of a dumb boy? Even if he does have young Leonardo DiCaprio's face. 
Hey Stephen
2008: Who is Stephen?
2021: THIS SONG ABOUT STEPHEN COLLETTI FROM ONE TREE HILL BECAUSE HE WAS IN THE WHITE HORSE VIDEO?!
White Horse
2008: Slept on
2021: ~adds to crying spotify playlist~
You Belong With Me
2008: Singing it in fake recording studio during a Girl Scouts field trip
2021: Singing it while actually relating to every single lyric on spiritual level
Breathe
2008: OH MY GOSH! Taylor Swift AND Colbie Caillat in song?
2021: Oh right, Colbie Caillat. Wonder how she's doing?
Tell Me Why
2008: When a boy is mean to you, it means they like you.
2021: THAT'S BULLSHIT!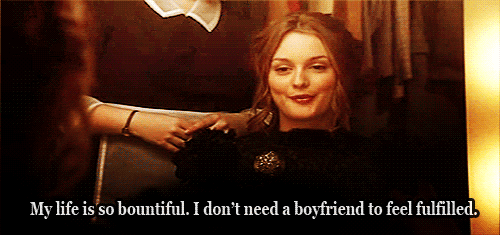 You're Not Sorry
2008: *Thinks this song is about my younger sister*
2021: *Realizes that the best way to get through something is to apologize, take accountability and talk openly instead of ignoring people*
The Way I Loved You
2008: Singing it to Zac Efron on my High School Musical poster
2021: Singing it to my dog in the parked car in a semi-busy parking lot while my parents pick up Hawaiian Bros
Forever & Always
2008: Unaware about the drama with Taylor Swift and thinks Joe Jonas is the hottest Jonas Brother
2021: I have never seen Game Of Thrones, but Sophie Turner is a queen.
The Best Day
2008: Too young to be nostalgic
2021: WHY CAN'T I BE 8-YEARS-OLD AND HAVE ZERO RESPONSIBILITIES AGAIN?
Change
2008: *sings song about elementary school bully*
2021: *daydreams about singing this the day they book their first big acting role*
Jump Then Fall
2008: Aww, this song is about a girlfriend with her boyfriend.
2021: Aww, this song is about me and my girlfriends being supportive of women and each other.
Untouchable
2008: Is this about Selena Gomez?
2021: This is definitely about a role model and putting someone on a pedestal, so no wonder I thought this was about Selena Gomez. 
Forever & Always (Piano Version)
2008: I like the faster version more.
2021: Relates to Taylor's impatience and anxiety about waiting for a phone call a little too much.
Come In With The Rain
2008: *didn't know this song existed*
2021: 1) sounds like a song that would be in early episodes of 'The Vampire Diaries' in a scene where Elena crying to Stefan on her porch 2) very much relate to the laziness in the second verse 3) as an actor, heavily relates to the "I know you by heart" lyrics in the second verse as well. 
Superstar
2008: This song sounds like a Hannah Montana song, if she sang slow songs. 
2021: This song describes my acting ambitions and struggles perfectly.
The Other Side of the Door
2008: This is such a sad song.
2021: This song is about complex emotions, high functioning anxiety and overthinking and I vibe with it.
Today Was A Fairytale
2008: This is from the movie Taylor Swift is in!
2021: Girl, you are no damsel in distress. You are a badass!
You All Over Me
2008: *IN THE VAULT*
2021: Thank god this song is coming out now and not then because I relate to it so much. Surviving and learning from your past, moving on, but still taking those messages and lessons with you. So relatable. 
Mr. Perfectly Fine
2008: *IN THE VAULT*
2021: THIS IS ONE OF NEW FAVORITE SONGS! It sounds like a song that Blair Waldorf would play anytime Chuck Bass broke her heart. It also sounds like the perfect song from the future Taylor Swift musical that you all know will happen someday. And can we take a moment to recognize that Taylor came up with the "casually cruel" lyric before 2012's "All Too Well".
We Were Happy
2008: *IN THE VAULT*
2021: Between this and "Happiness" from Evermore, Taylor Swift has obviously been through so much that she doesn't know what Happiness is anymore. GIVE THE GIRL A BREAK!
That's When
2008: *IN THE VAULT*
2021: Remember when Nicole Kidman full-on ditched Keith Urban's concert to bring her kids to see Taylor Swift? What an icon!
Don't You
2008: *IN THE VAULT*
2021: I'm going to use these lyrics in a monologue when I am 100% sure the casting director isn't a Swiftie. 
Bye Bye Baby
2008: *IN THE VAULT*
2021: This song is about relationships that change and just grow apart and now that I've grown up, I really relate to this. Aww.