Best Places to Eat in LFK
So, we're finally halfway through the fall semester and that in itself is a reason to celebrate—YOU MADE IT! In one piece? Physically, yes. But mentally and emotionally? Well, sometimes that's up in the air.
For a lot of us, October can be stressful and filled with what seems like never ending papers, readings, and midterms. Not to mention everyone is getting sick and I'm not just talking about a fever-which, please get that checked out- but with a case of homesickness. Cafeteria food is becoming wayyy too repetitive and pizza every night might not be the best diet, but hey, what can you do? Well, as a way to treat yourself for making it this far into the year, why not treat yo self?
We all miss home cooking and food that has a little more ~flavor~ and autumn is the perfect time for hot comfort food meals. I'm not talking about just pizza from a place other than Mrs. E's, but food that actually has substance and is super filling and delicious. Luckily for us broke college students, Lawrence offers a ton of super unique eateries that are a short drive or bus ride away. So, snuggle in and be prepared to have major food cravings from this list!
The first on the list is one of my favorite places that I've found in Lawrence, and it is conveniently located on Mass Street. The Mad Greek is a Greek/Italian restaurant that offers everything carbs from pasta to gyros to tiramisu. I love to order their chicken fettuccine alfredo or gnocchi carbonara, which are both ~chef's kiss~ totally amazing! Pretty much everything you order will guaranteed to be good, and who doesn't love a good, hot, carb-filled meal? Not to mention the interior is filled with classical greek decorations and has such a great vibe!
This one has earned a name for itself in the KU community, especially for basketball season. Its a timeless classic to eat here with families and friends before games or whenever you've worked up an appetite. The portions here are generous and you're sure to leave feeling fulfilled. I personally enjoyed the chicken and crawfish gumbo— the perfect meal if you're craving something with tons of flavor and a spicy kick. There's something for everyone here, with a menu that caters to every taste and appeals to even the most picky eater at Free State Brewing Company! 
Limestone Pizza is known for their great (surprise!) pizza. Although I'm sure we've gotten our fill of pizza, this is a different breed of pizza. Its hand-made, has a variety of topping combinations, and just overall tastes better—no offense KU cafeterias. Not only is there pizza but also a variety of pastas such as ratatouille and sandwiches like the fall risotto sandwich. The location is perfect for fall vibes and cute photos!  
23rd Street Brewery was the first place I ate when I came to Lawrence for move-in day and it made a great first impression! This spot is another town favorite and for good reasons. The menu has a great variety of options and the inside of the buildings is way cool. I ordered the cajun pasta with a little extra spice and it was soooo good! Honestly, everything anyone ordered look great too so you can't go wrong!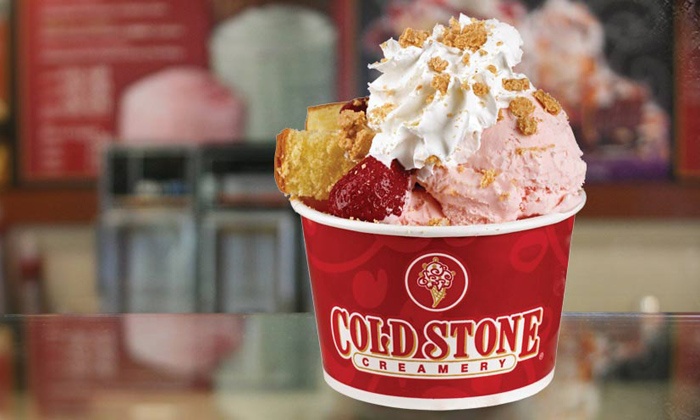 Source
So, these last two aren't necessarily food food places, but they're too good not to mention. Cold Stone provides not only great ice cream, but a wide selection of Rocky Mountain Chocolate Factory products such as caramel apples and truffles. Rocky Mountain Chocolate Factory has been a favorite of mine since I was a kid, so of course I was thrilled to find out that it's equally as good here as it is in Colorado! I recommend trying the varieties of caramel apples and toffee along with the ice cream! And of course, how could I leave out Sylas and Maddy's? A true KU college student classic and famous around all of Lawrence for their amazing ice cream. Need I say more? Just let the endless ice cream flavors do the talking. 
On that note, I hope you've found a new place to eat to lessen the pain of going without home cooked meals. Now, go out and eat!