5 TV Characters We Wish Were our Real Life Best Friends
With autumn rapidly approaching (don't pretend you aren't as excited as the rest of us), the beginning of October has brought both excitement and lots and lots of rain. What better way to take advantage of the dreary (or dreamy, depending on how you feel about rainy weather) weather making you stay inside than to turn to your favorite shows…and even better, your favorite characters? To celebrate the incoming of Netflix Season, here are some of the most lovable ladies I think we all wish we could be best friends with in real life.
Jess Day, New Girl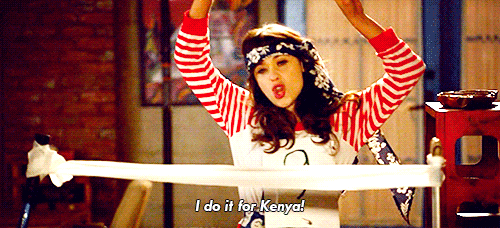 From the minute Jess sat down in front of her future roommates and explained that an attempted surprise (involving a trench coat and a taxi and not much else) for her boyfriend had gone horribly wrong and now she needed a new place to live, she was cracking me up. Her eccentric attitude and undying optimism make her so easy to love- which she gives as easily as she receives.
Jane Villanueva, Jane The Virgin
No, Jane isn't a saint, but there is no one more prepared to take care of a child they never intended to have (don't yell spoiler, it's in the first episode) than someone as kind as she is. Between the chaos of the Villanueva family and the consistent love triangles Jane somehow always ends up in the middle of, you can't help but root for her. Part of this is, of course, because you get the idea that she'd do the same for you.
Phoebe Buffay, Friends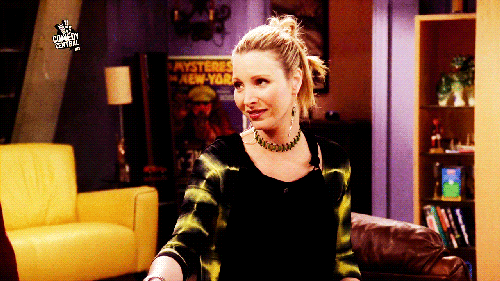 It's easy to marvel at how effortlessly Monica's roommate was accepted into her friend group when it all began, but knowing Phoebe's hilarious ways and loyalty to her friends makes it all make sense. Who wouldn't want Phoebe in their friend group?? Even though some of her ideas are *out there*, we all have that friend who says what we're all thinking- and we're grateful for it.
Penelope Garcia, Criminal Minds
In a field as dark as tracking down psychopath serial killers can be (no doubt), the BAU is blessed to have the ray of sunshine that is Penelope Garcia. Aside from the fact that she's an actual genius, her loyalty to her coworkers, her bright attitude and the one-liners she effortlessly delivers keep you wondering, "How does she do it?". Also, don't even get me started on her hilariously situationally-inappropriate friendship with Derek Morgan.
Olivia Benson, Law and Order SVU
For those of you perk up at the sound of "In the criminal justice system…", the end of this list is for you. I think we can all agree that there's not a single member of the Special Victims Unit that is more of a badass than Olivia Benson. All the way from Detective to Sergeant, Olivia was the part of the department that they- we- couldn't be without. She's one character who isn't afraid of anything, and I, for one, will probably never stop wishing I was the same way.