Coming to college is a huge change and you're probably already out of your comfort zone. The last thing you'll want is your dorm to feel uncomfortable. Here are five things I did to make my dorm feel more like home.
1. Un-lofting my bed
A staple of a college room is a lofted bed. If you have your bed all the way lofted or even partial I think you'd agree that it can be a pain. Sometimes you just want to be able to curl up and take a nap without having to jump onto your bed or climb up one of those pesky ladders.
I know not everyone can do this, but I un-lofted my bed and it was a game-changer. There is just something that brings me peace not having to turn into a mini rock climber every time I want to lie on my bed.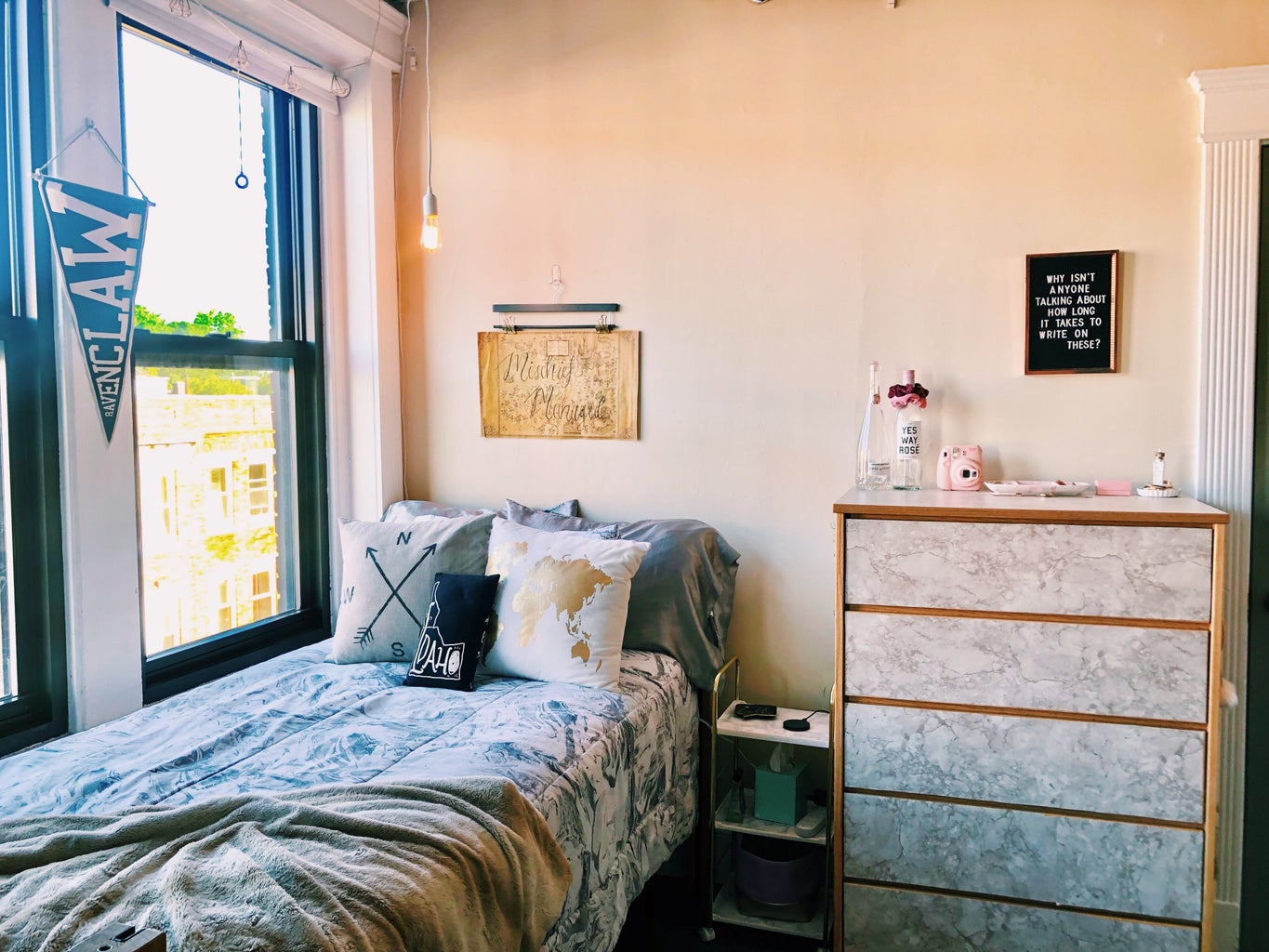 2. Getting Funky with the lighting
I don't know about lighting in your dorm but my freshman year it was terrible. So, my roommate and I decided to invest in some nice fairy lights. Having fairy lights made the room more welcoming. So whether you're partial to classic fairy lights like me or want to get crazy with some LED strip lights, having good lighting 100 percent makes your dorm feel more comfortable.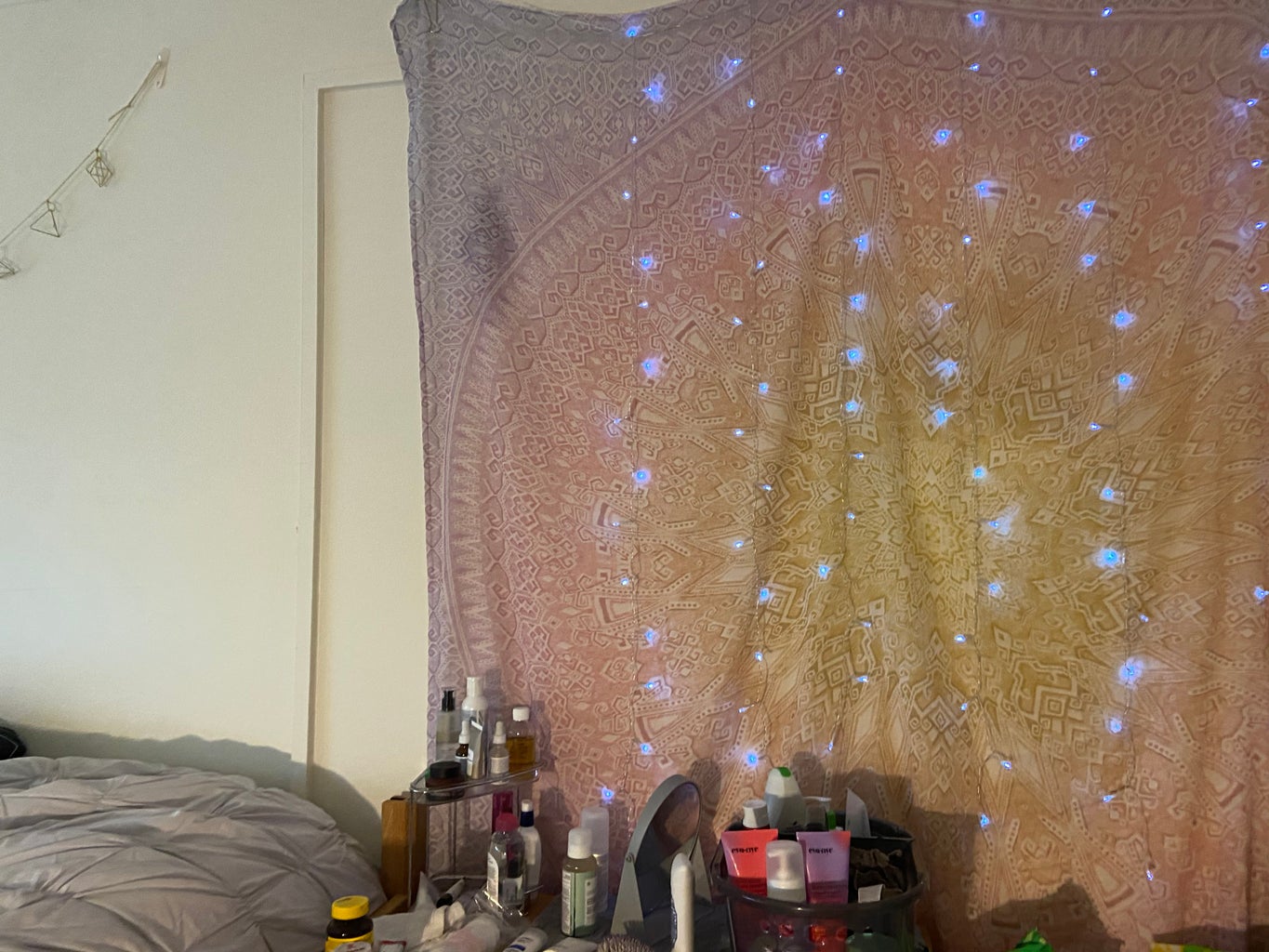 3. Investing in good pillows
This tip is taking comfort literally, but having good pillows makes a huge difference. Before college, I had always just had Walmart pillows, which are okay but they weren't the best quality. Before coming to college I decided to hit the town and find some good pillows. I ended up buying pillows from the brand Sealy, and when I tell you they are the best pillows in my life, I mean it. I take these puppies everywhere with me, even when I just go home for the weekend. I got them from T.J. Maxx in a two-pack, and they were budget friendly too.
4. Bringing some plant babies
Bringing some plants to school with you can do wonders for your space. Plants brighten up a room, and you can even be creative with the pots. If you're worried about killing it, there are plenty of great low-maintenance houseplants. This article from Good Housekeeping has 30 easy-to-care-for houseplants that'd be perfect in a dorm room. I currently have a snake plant and a philodendron in my dorm and they're thriving.

Not only are plants great to make a dorm feel more like home, but they're also good for you. According to this article by MSNBC, houseplants can improve concentration and productivity by 15 percent.
5. Taking that stuffed animal
When you're packing for college there is so much emphasis on what you shouldn't pack: you shouldn't pack too much clothing, too many blankets or that one stuffed animal that brings you all the joy in the world. I'm here to tell you to bring that dang stuffed animal. If something from home brings you joy and a sense of security, bring it. If you don't I bet you'll wish you did. My thing is blankets. I love blankets and they make me happy so I brought five, which by many people's standards is too many to bring to college, but I don't regret it at all.
Being comfortable and having a space that feels like home is so important during a time of change. Doing these little things might just help you in achieving that. Pinterest can also be a great tool to find inspiration for your dorm and find more tips!