It's 8:00 am on a Saturday morning and the doors to Wiggin Street Coffee have just been unlocked. I sit in a booth with my yogurt and granola and a warm cup of coffee and begin my reading or essay writing, whatever is pressing that day. It's empty inside, with maybe one or two community members and rarely any students at this hour. It may be unusual for a college student to enjoy getting up early, but mornings are my favorite part of the day. 
My dad is also a morning person. He has always been an early riser, not being able to sleep past 7:30 am even if he tries. I think I get it from him. When I do sleep in, it's rare for me to sleep past 9:00 am. I am most at peace in the morning. Even though I don't sleep in very late, I love staying in bed with a cup of coffee and a yummy breakfast watching Netflix, reading a book, or cuddling with my dog when I'm at home. There is something about the morning light, when no one else is up, that makes mornings so lovely and relaxing.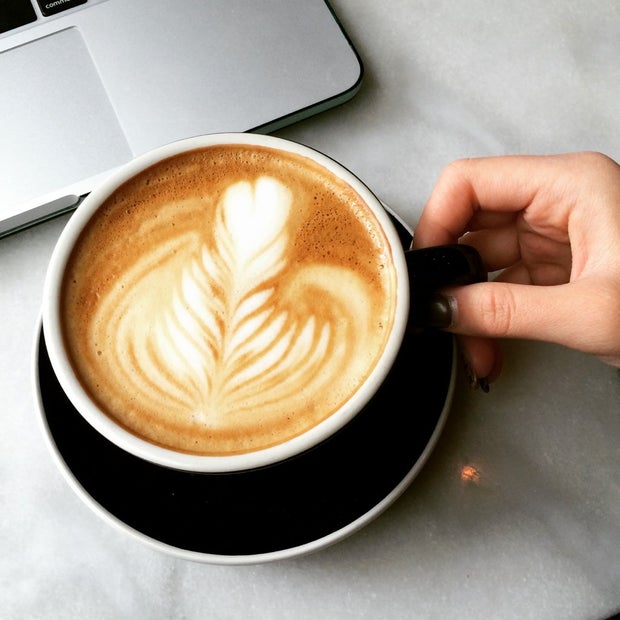 Amy Cho / Spoon
I especially love mornings on the water. I love waking up near the ocean and sitting outside with a cup of coffee (are we surprised?), feeling the sunlight on my skin and hearing the waves as I admire the beautiful view. There is nothing like nature in the morning, the still water and the sun rising.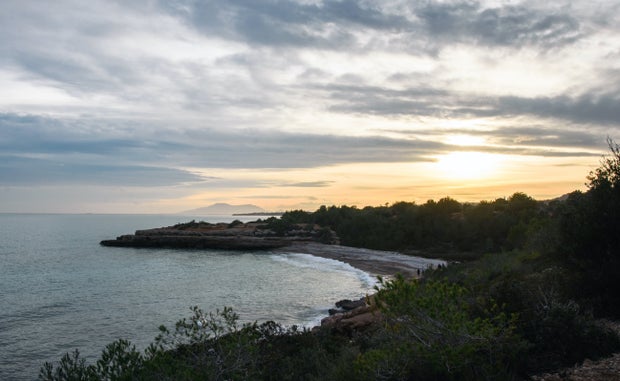 Cameron Smith / Her Campus
I also love the mornings for the conversations they bring. Not many people are up early but, as I said, my dad always is. When I'm home we sit on the couch with the dog, just talking. I will always cherish this quality time. The same thing happens when I visit my grandma. Over a breakfast of bagels, I update her on my life.
But I don't just like mornings for their peaceful, relaxing atmosphere. I find that I am most productive in the mornings. During the school year, I love getting up early on the weekends or before class and just working. I get so much done and I feel so much better starting the day on a productive foot. Wiggins on a weekend or lower Peirce during the week is a morning person's dream. It's quiet, empty, and the lighting is beautiful. My best papers and my most productive studying have occurred in these places at these hours. I love waking up early to get work done so that I can go to bed early or watch an episode of Netflix at night.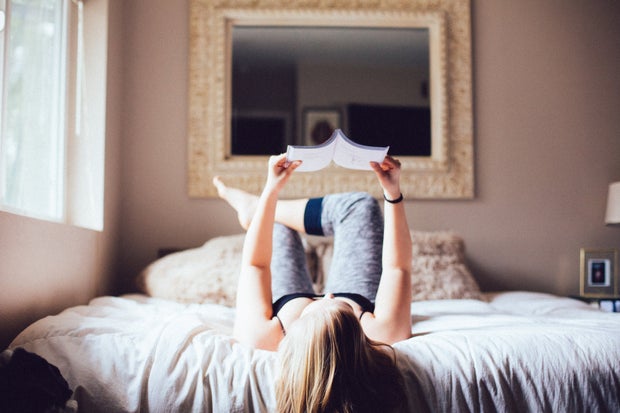 Breanna Coon / Her Campus
For their peace, conversations, and productivity, mornings are my favorite time of the day and something I will always value. While everyone is different, and there are many night owls out there, I highly recommend trying to get up early one morning to go for a walk, read a book, or get some work done. It can set the tone of your day and make it that much better.