Murdery Mysteries and Spooky Movies to Get Excited for Halloween
Allow me to evoke some stereotypical, spooky autumnal images for you: the ember gold splash of changing leaves above your head, their crunch under your feet as you walk past the trees, the wind briskly whistling by, the cool breeze brushing up against your cheeks, branches rustling against windows, an eerie fog setting in... you get the idea. It's fall, y'all, and the spooky season is upon us! Whether these changes in scenery are happening where you are in the world or not, fall almost universally signals a time of change, and probably now more than ever. Maybe you're adjusting to remote classes, figuring out a new living situation, supporting yourself or your family members in different ways, or acclimating to a socially distanced life on your college campus. Whatever your situation may be, it's understandable to feel varying levels of uncertainty and stress as we adjust to whatever a "new normal" looks like for each of us. 
That being said, fall is also a time for traditions and rituals big and small, and this fall season is no exception! These traditions can come from deeply meaningful events, such as religious holidays, ceremonies, or birthdays. They can also involve little things like buying back to school supplies, lighting fall candles, indulging in sweet treats, and – you guessed it (was it the subtlety of the title perhaps?) – watching your favorite spooky content to get hyped for Halloween.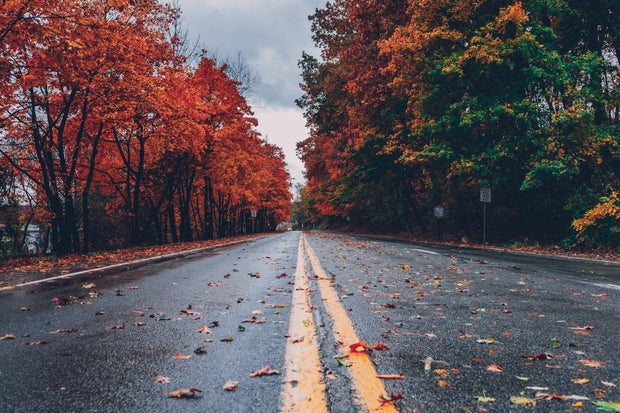 Pexels, Laney Emerson
As a kid, I was always drawn to the "whodunnit" plots of mystery series like Nancy Drew and The Boxcar Children, which carried over into a love of TV shows like Murder, She Wrote, and Bones. Like many fans of the mystery genre, I love the balance of a comfortable, formulaic set-up with the engaging excitement of trying to figure it out and keep up with the characters. I was also drawn to most things spooky and Halloween-related TV shows and movies, but I had a limit on how much scariness I could handle. While I don't mind the scarier aspects of mystery/crime or horror genre content nearly as much as an adult, I still have fond memories of some of my favorite murder mystery and Halloween movies. I've even found myself revisiting them throughout these weird and wacky pandemic times. Here are some of my go-to's: 
1. Clue (1985) 
Based on the classic board game that brought on long hours of quality family time and elevations of cheating (I'm looking at you, Dad), Clue is an iconic adaptation in every way imaginable. With it, you'll get your '80s fix, gothic and dark-and-stormy-night aesthetics, murder, mayhem, suspense, outrageous physical comedy with a dash of camp, and best of all, Tim Curry! What's not to love?
2. Knives Out (2019) 
There's a moment in the movie when Detective Lieutenant Elliot (played by the incredibly talented Lakeith Stanfield) comments on Harlan Thrombey, the victim of a particularly perplexing murder, "The guy practically lives on a Clue board." The aesthetics, humor, and clever tropes inspired by Clue set the stage for this incredibly clever and fun murder mystery. Directed by the brilliant Rian Johnson and boasting a star-studded cast, be prepared to laugh out loud right off the edge of your seat!
3. Murder on the Orient Express (2017) 
First of all, I acknowledge that this adaptation has its weak points and that the 1974 adaptation has better reviews from friends and online commenters alike. That being said, this movie still has strong individual performances and offers a solid introduction into the fictional world of Agatha Christie, one of the most iconic mystery writers of all time.
4. The Addams Family (1991) 
Ba-da-da-dum *snap snap*, ba-da-da-dum *snap snap*, ba-da-da-dum ba-da-da-dum ba-da-da-dum *snap snap*. Maybe that recalls the opening notes of the classic theme song for you, or maybe I've just wasted a line and a half on onomatopeia with little to show for it. Either way, The Addams Family is a hilarious movie that perfectly sets the tone for the especially weird and offbeat Halloween that we'll all be having one way or another. 
5. Casper (1995)
More '90's nostalgia? You better believe it! Featuring yet another great performance by Christina Ricci and set in my home state of Maine, this movie adaptation of Casper the Friendly Ghost's adventures offers a heartwarming and wholesome addition to your Halloween movie watch list.
6. Hocus Pocus (1993) 
And you thought I was done with the '90s! Well, think again, because these Halloween hype recommendations wouldn't hold up if I didn't mention one of the classics among classics! Behold, the defining Halloween movie that Millenials, Gen Z's, and whatever the heck my generation in the middle is called (I won't accept Genzennial, thank you very much), have treasured since childhood. Expect a strong New England fall aesthetic, black cats, witches, zombies, teen angst, occasional cringy dialogue, healthy doses of corniness all around, and a performance of "I Put a Spell on You" by the Sanderson Sisters (but really carried by Bette Midler) that'll have you spell-bound.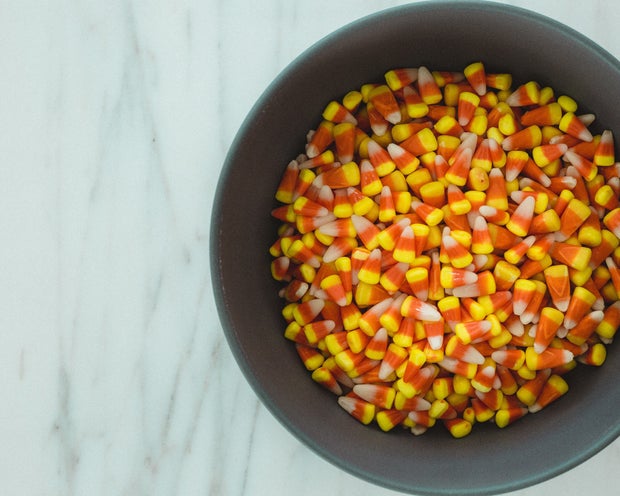 Photo by Dane Deaner on Unsplash
Kick back, grab a snack (or two, or twenty), and whether you're watching by yourself or with companions of the friend, family, significant other, or pet variety, have fun relaxing to these not-too-scary suggestions!