If you're anything like me, your TikTok for you page is filled with videos of people putting on incredible outfits as they get ready to see Harry Styles in concert. Unless you live under a rock, you know who Harry Styles is: former One Direction member who has launched himself into worldwide superstardom with hit singles like "Watermelon Sugar" and "Lights Up." Harry is now on tour for the second time, bringing his show Love on Tour around the United States after postponing it for over a year due to the Covid-19 pandemic. Known by many for his sense of style, Harry can be seen wearing floral suits, feather boas, and flare pants. Fans have tried to bring their A-game with their concert outfits to match his eccentric style. So, what are they wearing? If you're planning on attending Love on Tour, what should you wear?
If you want to increase your chance of Harry noticing you, your first option for a tour outfit is a banana suit. Yes, you read that right: a banana costume. At least twice now, Harry has previewed a new fruit-themed song entitled "She's Dressed as a Banana." No, it's not really a song. It's just Harry being Harry and ad-libbing before jumping into his next song. "She's dressed as a banana, dressed as a banana, dressed as a banana," he sings, with incredibly impressive vocals nonetheless. As silly as you may feel, if your main goal is to get his attention you should for sure wear a fruit costume of some kind. My other suggestions would be a cherry, watermelon, or kiwi outfit since he has song lyrics about all three of those fruits.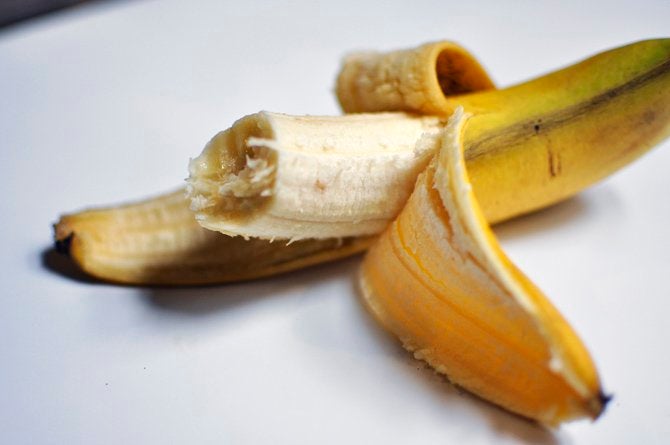 If a fruit costume is not your style, my next suggestion would be to find a pair of funky, flare-pants. Online store Cider has many options for these—you can find a pair with neon blue stars, pink hearts, quilt patterns, florals, or even velvet ones.
If the flared-pant crop-top combo is not for you, you can also follow Harry's lead and get a blazer with a matching skirt or pair of pants. Cider has these too, or you can look at Misguided, Nasty Gal, or Asos. For a Harry Styles concert, bolder is better, so go for something that stands out like satin, velvet, or an out-there pattern. If you're not into pants, go for a body suit or dress that matches his style (again, think bold: satin, velvet, bedazzled).
Finally, it's time to accessorize. If you're not wearing a fruit costume, you might think about getting earrings with bananas, cherries, or strawberries on them. As far as shoes are concerned, Harry is known for wearing ankle boots. His best pair ever were gold and sparkly, or you could go for black faux-leather to keep it simple if your outfit already has a lot going on. Do not forget your feather boa and an extra one to throw to Harry on stage.
At the end of the day, regardless of what you wear, Love on Tour will be a night to remember filled with love, song, dance, and a lot of fruit references.