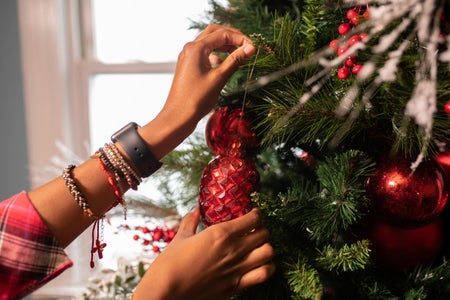 My parents got married in early October. In any place other than Los Angeles (Pasadena, technically), it would have been a lovely, temperate fall day. But that's not how seasons work out here. Instead, my mother in her long-sleeve floor-length dress, and my father in his patent leather shoes that would become so hot throughout the day that his toe would burn, stood outside in front of their bridesmaids and groomsmen and swore their sweaty vows. Despite the summery climate, it was nearing the holidays. So my parents were gifted a set of snowmen-themed plates that they've affectionately called "the Berryware" for the last 21 years, and which have made an appearance every holiday season I can remember. They're very special plates, delicate in more ways than one. Not only must I be careful not to break them because of their cost, but also because of the love they hold. And they are not alone in that-- come every holiday season, our house becomes utterly covered in snowmen mementos and memories worth much more than their dollar amount.
I can name some of the more iconic ornaments that we scatter around our fake tree each Sunday after Thanksgiving: there's the glittery Raiders set, the tall groom holding a bride and a heart in his arms, a giraffe with a real fluffy tail that says "My First Christmas," a pair of black kittens with a blue and a red collar just like our old cats Phoebe and Ursula used to have. I'm usually the one in charge of the tree on the infamous family decoration night, when we all get together, listen to Christmas music, drink hot chocolate, and bicker for hours. We might get into an argument to determine who the hell wrapped the pictures up in newspaper last year because they might as well have just thrown them in the box, or we might fight to the death over the placement of the snowman angel in the snowman manger scene we put on the bar. Last year, I'm pretty sure my mom cried because we didn't put out the Advent calendar, the big wooden box "The Advent Fairy" (who could only have been invented by the white Catholic mother of an only child) used to put gifts in every single day of December. The night is ripe with tension, but not all of it is silly or avoidable. The past few years since my grandpa died have been especially stressful. We remember him constantly, from putting up the lights in the morning with his ladder, to placing the star atop the tree without him there to lift me up. Though some years we wish we could just snap our fingers and watch everything jump into its place, there's a moment of calm at the end of the night that makes it all feel worthwhile-- where we sit in the  pine and peppermint scented living room, sometimes joking about the mess we made, sometimes with tears in our eyes, but always together.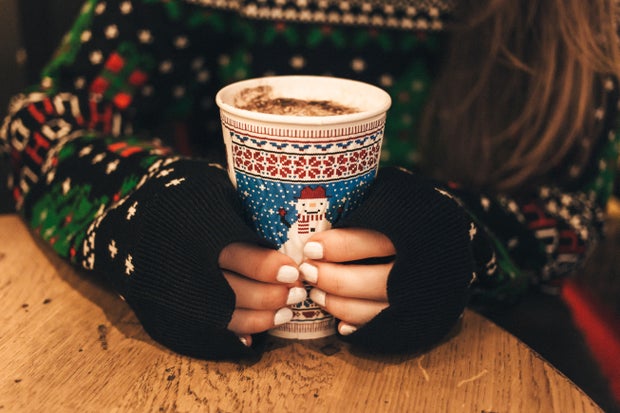 freestocks.org / Pexels
Christmas is not the only holiday we go all out for. Since before I was born, my family has also been Halloween obsessed. I think one of my mom's favorite hobbies is setting up Halloween themed stuffed animals in front of a creepy-looking fireplace. Today, one of them is sitting on the table in my Acland apartment-- Winnie the Pooh in a pumpkin costume. Luckily for me, I discovered this year that my roommates possess an (almost) comparably intense love of October. On the last day of September (Spooky Month Eve) we trekked to Walmart and stuffed a cart with $80 worth of decorations. That weekend (before small gatherings were outlawed) we decided to invite a couple of friends over and celebrate early. And suddenly, as soon as the words "Halloween" and "gathering" appeared in my mind, it was like the spirit of my mother possessed me (she's still alive, don't worry). I was plating cookies in little Halloween-themed tins; I was firing up the chocolate fondue maker and setting up a station on the pumpkin-print tablecloth; the kitchen was cleaned, a scary movie appeared on the TV, the glittery pumpkins sat perfectly on the window sills. She would have been so proud of us-- everything looked perfect. But none of us felt perfect.
This semester has been busy, frustrating, isolating, unpredictable, every other word that really just means "this sucks." We have all been pushed far past our limits, but we know we can't stop, because the world won't wait for us. So we try to persevere and cultivate a sense of normal-- we FaceTime into classes, sit comfortably apart on our couches, pretend not to need a fall break anyway, adorn our walls with spiderwebs and spirits as if we could ever construct something scarier than what's happening to us. I don't really remember the night our friends came over; all I can think of is the word tired. I ended up retreating early and spent most of the night upstairs talking to my partner on the phone (another mangled normal we accept). I would venture back out every now and then, grab a drink, sit on the floor and tune in to the conversations. The TV displayed the first frame of the movie, still paused, and I'm pretty sure I heard Green Day coming from the speaker on low volume. The chocolate fondue station was abandoned. On one trip downstairs, I found my four friends standing in the kitchen around a plate of Pillsbury cookies that had just come out of the oven, and watched as they silently consumed every single one of the cookies in less than a minute. No one was happy here. But we didn't admit it. Instead, we stayed awake, stayed out of our rooms, and decided it was better to be sad together. 
I know that days like these-- of decoration and celebration and fun-- don't seem like they should be so full of emotion, but they always are and always will be. No matter how we're feeling when we wake up that Sunday November morning, we know how the day must end. We forget everything then-- our projects and papers, the people we miss so dearly, impending doom-- and we unload all the boxes from the rafters, play some silly jolly tune, and put everything we have into making our home look as beautiful and happy as we wish we felt. Sometimes, in the middle of it all, we remember all the noise and can't forget it again. But in the physical or imperceptible arms of our best friends, our families, and our memories frozen in a better time, the heavy silence feels shared, bearable, welcome.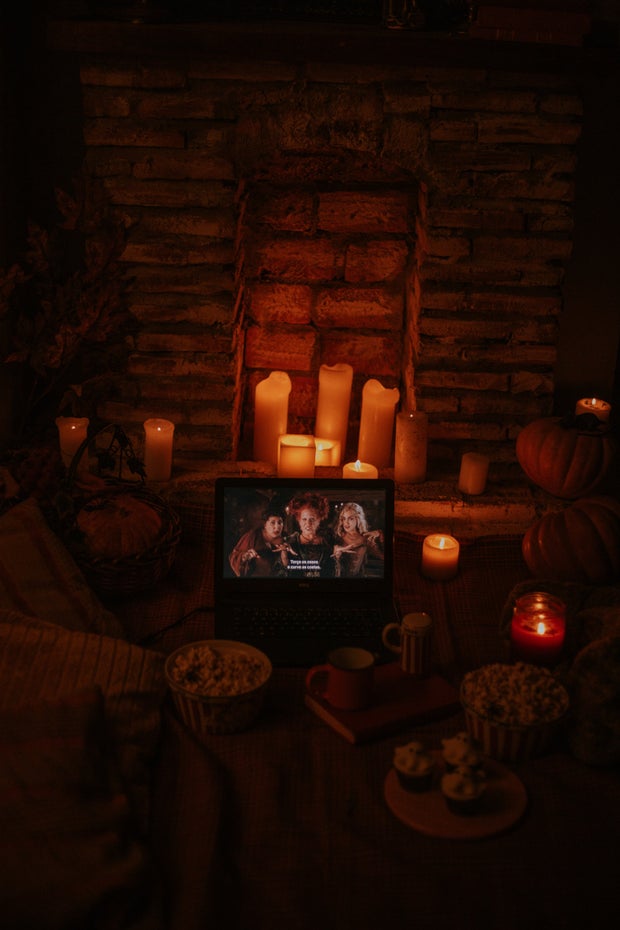 Photo by lucas mendes from Unsplash