Elana Shoss '20: Thoughts on Writing, Allergies, and Hammocks
Name: Elana Shoss
Class: 2020
Major: Undecided
Hometown: Houston, TX
Campus Activities: Broken Legs, Hillel, HIKA
Fun Fact: I have been playing piano for 11 years!
Hi, Elana! Thanks for meeting with me! My first question is, what drew you to Kenyon? Why did you choose to come here?
Anytime, Jenny. Well, when I visited Kenyon as a prospie, I just completely fell in love! I got this weird feeling of being at home and being able to see myself here and that hadn't happened at any of the other schools I had seen. Kenyon was actually the last school on my list, and I knew it was fate. I applied ED1 because I HAD to come here, and I was accepted! And the rest is history. Since I have a lot of food allergies, the nut-free dining hall was actually a big appeal. My mom and I were really excited about that.
I've heard you really like to use a hammock on campus. What do you love most about hammocking on a nice day at Kenyon?
It's so relaxing. I have a hammock that can fit two people (or three if the other two are small enough), so it can be a social thing or it can just be me doing me! Especially when it's just me, it can be extremely therapeutic and calming, which I find can be very beneficial here. Just lying suspended above the ground, the wind swaying my body, staring at the blue sky and the moving treetops, and listening to my favorite songs is the best feeling in the world.
You're a member of HIKA. Where do you get your inspiration for your creative writing?
I don't remember who said this, but I have a feeling it was someone famous, and it's always stuck with me: write what you know. So that's what I do, I write what I know, and I pull inspiration from my life. It's also funny because I like to write in fantastical elements sometimes which, of course, isn't something I know. As my friend Jon says: so it goes.
How did you get started writing short stories?
I started writing in the sixth grade. I had this great teacher named Ms. Lupavitch, and she was a character. She was really out there! Our English class had about six kids and although it was supposed to be a regular honors English class, she instead had us focus a ton on creative writing. I'd never been taught how to think in that way before, let alone write in that way before. But, it seemed to have been meant to be because she helped me become the writer I am now. That year, I even won first place in an international writing contest against other middle schoolers all over the world.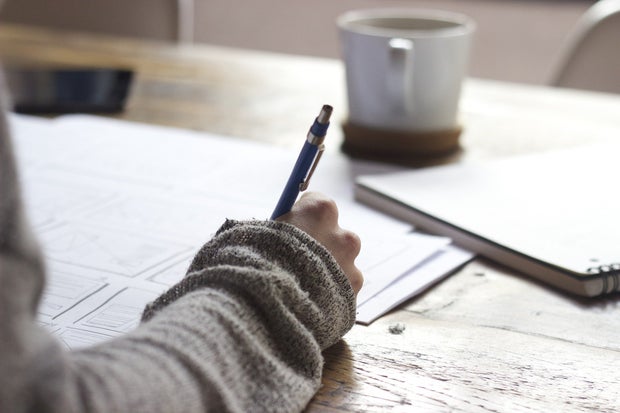 Free-Photos | Pixabay
What is your favorite story that you've written?
That's a really hard question. I would have to say this story that I wrote a couple of years ago called "Hitchhiker." It still needs editing, but I love its message, and there was something about the writing process that was so natural and almost mystical. It just came out of me like there was this story inside of me that needed to be told. It was awesome.
How long have you been involved in musical theatre? What made you decide to audition for Kenyon's Broken Legs?
I've been doing musical theatre since I was eight. I instantly fell in love with it, and I've been doing it ever since. The first week here there was an a capella cabaret, and the Broken Legs performed "Mama Who Bore Me" from Spring Awakening, and I was like, "I have to do that." I had to be up there jamming with those people and singing musical theatre with them because the sounds they make with their mouths are awesome!
With so many interests, what do you think is going to help you make your decision in declaring your major?
Oh, gosh, I don't know. I'm really trying to dip my toe in a bunch of different waters to see which one feels the most comfortable. I've found some stuff that I've really enjoyed, but it's hard to narrow it down and focus in on one thing. I'm thinking... maybe theatre? I've done it my whole life, and I'm thinking that I want to focus on more behind the scenes stuff like directing and playwriting, but we will see. I'm also considering minors in English and Religious Studies because I love them. It will be interesting to see where I end up in the next three years.
What are some things that you hope to accomplish in your next three years at Kenyon?
Graduating is one thing. I accidentally stepped on the seal on my first day here so… Also, my organizational skills could use some work. There is one opera aria that I really want to perform sometime in the next three years here (it's "Lascia ch'io pianga" from Handel's Rinaldo). I want to write as much as I possibly can here. There is something about the atmosphere at Kenyon that just lends itself to being the perfect environment for writing.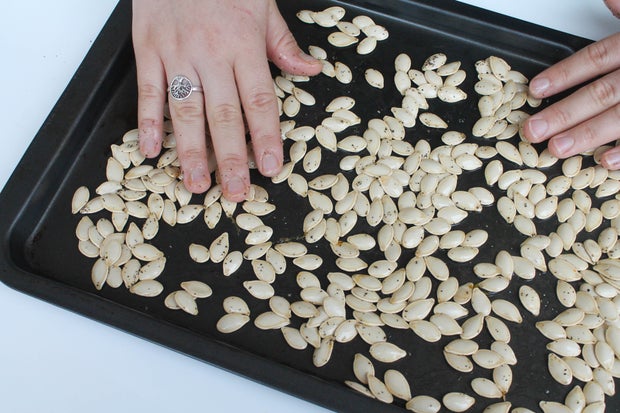 Alyssa Robertson Case / Spoon
You mentioned that you have a nut allergy and how that was a big part of your decision to come to Kenyon. What was your experience growing up with so many allergies, especially with food?
I was born with many hyper-sensitive and anaphylactic food allergies. In layman terms, if I eat the foods I'm allergic to, my throat will close up, I will stop breathing, and I will die. All of this happens in anywhere from minutes to a matter of seconds. It is very serious and very scary. As a child, it was really hard and especially isolating because a lot of adults didn't understand food allergies; they just weren't that common. I find that it is that way with a lot of things, whether they be food allergies, mental health, etc. It is harder to understand unless you have been through it, but it doesn't mean that you can't try. In elementary school, I started carrying around two epi-pens and a ton of Benadryl. The hard thing about having food allergies is that food is a necessity for everyday living. Not only that, but in our culture, as Americans, it has become a social habit. At birthday parties, I'd have to sit in the corner while everyone else ate the cake and pizza because they didn't know if it was safe for me. It sucked at the time, but now it's a part of who I am.
How do you avoid allergens when you buy groceries or eat at restaurants?
I've had restaurants kick me out because serving me would be a liability. Most of the time, I try and avoid having a reaction by buying my own food and reading the entire ingredients label. If I eat out, I ask about their ingredients, what else they serve there, how they prepare their food, what oils they use, etc. It's tedious, but I'd rather live. Sometimes, even if I'm buying my own food, I can't avoid cross-contamination. This is when foods touch each other during the manufacturing process either in a factory or in a restaurant. This can be life-threatening to someone with food allergies. All it takes is a little bit of dust of the allergen, and they could have a reaction. I've been to the hospital more times than I can count on all my fingers and toes with epi-pen injections because of either cross-contamination or companies not labeling their products properly.
With so many food allergies, what has been your experience eating at Peirce? Are there accessible food options with your dietary needs?
I haven't had an issue with my nut or peanut allergies, considering Peirce is nut-free! I didn't really have a problem until the second semester of this year when head staffing seemed to change. The information of my other allergies got lost, and that is when it became a problem. I am a vegetarian and a lot of the veggie options this semester had ingredients that I couldn't eat in them (like pumpkin seeds, sesame seeds, or sesame oil). I had to go with simpler options that I knew were safe, like pizza and peas (which is unhealthier in comparison).
Unfortunately, about a month ago, I had a vegetarian meal in Peirce that seemed safe, but immediately I went into anaphylactic shock. It turns out the dish contained sesame oil, but since sesame is not considered a main allergen, it was not listed as one on the menu. I had to administer myself the epi-pen and go to the emergency room. Luckily, Erin Salva and the Office of Student Accessibility and Support Services have been very helpful since then in making sure that I now always know when a dish contains one of my allergens, although I am still at risk of cross-contamination from other students.  
Thank you so much for your time, Elana! I hope the next three years treat you well!