For the past three months, I have been living alone in a small cabin on the Oregon Coast where the ocean is a one-minute stroll westward and the bakery/coffee shop where I work is a thirty-second walk east. I wake up most mornings before sunrise, see the moon glowing bright in the still-black sky, and then watch as light spills across mountains of evergreen trees and into the silver ocean. 
Now, as I develop new patterns of life for class, work, and leisure, my schedule has changed dramatically. I am reflecting on how I can continue to live now as I've lived the majority of this past summer: with an inner peace unparallelled to what I've experienced before in my life. For me, it comes back to the ocean.
Last month, I read All The Light We Cannot See, a novel by Anthony Doerr. The book contains numerous moments of breathtaking (and often tragic) beauty, but one passage that struck me personally was as follows:
    "…what I want to write about today is the sea. It contains so many colors. Silver at dawn, green at noon, dark blue in the evening. Sometimes it looks almost red. Or it will turn the color of old coins. Right now the shadows of clouds are dragging across it, and patches of sunlight are touching down everywhere. White strings of gulls drag over it like beads. It is my favorite thing, I think, that I have ever seen. Sometimes I catch myself staring at it and forget my duties. It seems big enough to contain everything anyone could ever feel."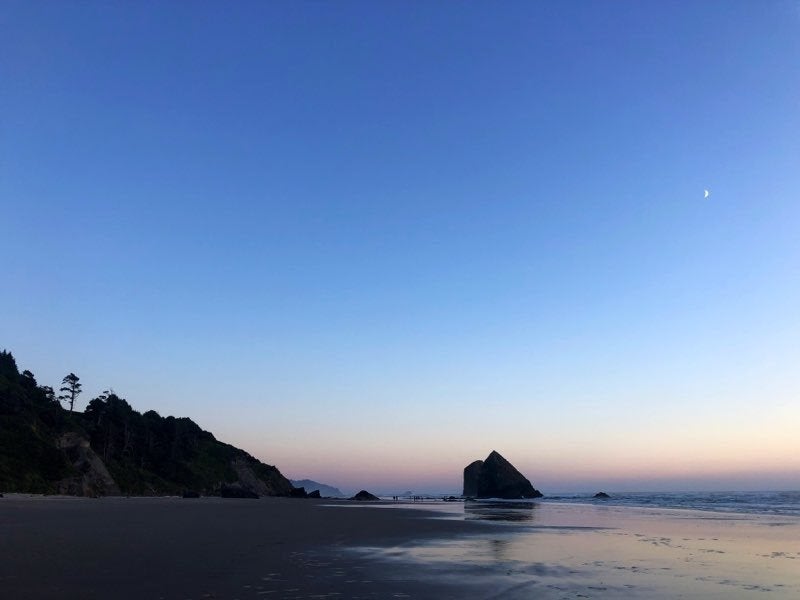 This quote eloquently describes what I so often feel these days: the sensation that the ocean can hold all that I am, that my heaviness is somehow lifted. When I first moved to the coast, I noticed that the people I met here seemed to carry themselves lightly. I felt that they walked through the world with a degree of surety that I don't perceive in most people. Of course, as I got to know them better I realized that this was probably more of a half-truth. Everyone carries burdens. But there is also something to be said for the humbling force of nature. There is the truth of our own lightness of being contrasted with the magnitude and permanence of something as powerful as the ocean itself. 
In this quote, Anthony Doerr gives language to the wordless kind of poetry that exists every day. There are times that it grips me firmly, catching me in the soft gasping folds of sunset, in the trembling of leaves on trees in the forests that rise up from the ocean in glorious exaltations. There is an evanescence to these moments—a recognition (sometimes tinged with a note of desperation) of my own frailty, of the transient nature of my appreciation for that which is perhaps most deserving of it. 
I'm not always conscious of the quieter ways the world speaks, but most of the time I do try to be aware. I try to listen. In moments of stress and busyness and worry it becomes more difficult. What helps is to know that it is always there: that there is a greater beauty to the world which circles and enfolds and breathes through the mundane and chaotic.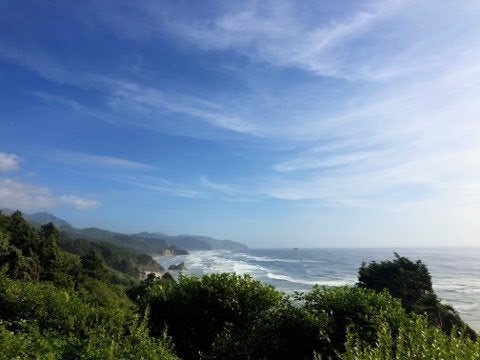 Living here, where the ocean is a constant thrumming presence—often at the forefront of my observation and always in the background—the poetry is louder. It weaves through me rather than falling away as I have so often allowed it to do. Here, my soul liquifies, and saltwater waves slip inside. 
Today I sat on a rock at the far end of the beach and watched the waves bubble and surge, spray and wrap around themselves, spread dreamily across the smooth dark sand in whites and greys and the last of evening's turquoise sparkles. This, I thought, is something permanent. It has always been here, but everyday its matter changes. The ocean is always the same yet always new. In something so large and eternal, surely all that I feel can be contained.
I am grateful to live where I do, to be able to continue my education and to work in a place that I enjoy, but there have been many moments—and I would guess there will be many more to come—of transition, flux, shifting pains, and moments of change in all its grace and callousness. It helps to know that there are things in this world like the ocean that have always been there and will continue to be—things that speak of eternity. 
As my life becomes more chaotic and I work to manage school, work, relationships, and the general concerns that come with living in the time of coronavirus, rampant fires, and the upcoming election, I'm thinking of how I can attempt to retain the personal peace that has found me this summer. For now, I'm trying to meditate every day, to be kind to the people around me, to take notice of the world,  and to find sanctuary and humility in that which, like the ocean, is greater than myself.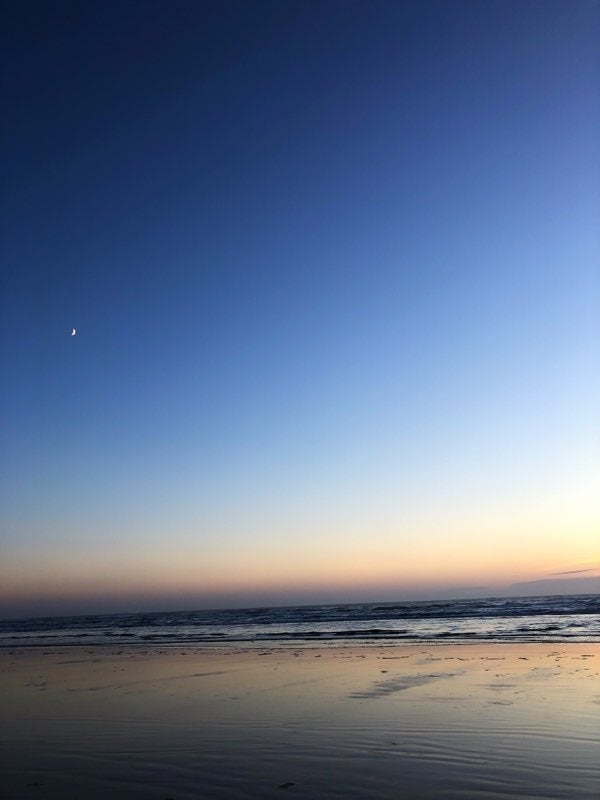 All photos taken by Grace Korthuis ​