The Bachelor Franchise is Racist
The Bachelor franchise is racist. I say this as a long-time watcher who also happens to be a person of color. This season is the first time we've had a Black bachelor, and instead of focusing on his love story and his connections, all the recent news has been about a racism scandal. While I personally don't think The Bachelor is designed primarily to produce love stories, all the recent news makes it clear that The Bachelor franchise is not designed to produce love stories for people of color. 
When I first started watching The Bachelor, I didn't think I would end up watching it like a sport. I even listen to a podcast, Game of Roses, that breaks down the game play of contestants as if they were playing a professional sport. The Bachelor and its various spin-offs are not just vapid reality tv, but a reflection of society and the current culture. The Bachelor franchise is 19 years old, nearly as old as I am, and it has a long history with race. In 2002, the first season of the bachelor had a total of 23 women, only one of which was Black. This contestant, Lanease Adams, made history by not only being the first Black contestant on the show but by being the first woman to kiss the bachelor. She did not make it particularly far and for a very long time Black contestants on the franchise were few and far between, never making it past the first few episodes.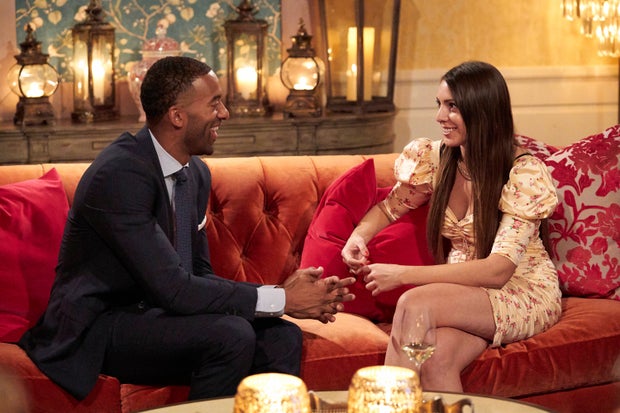 ABC/Craig Sjodin
In 2011, both The Bachelorette and The Bachelor had entirely white casts. In 2012, The Bachelor was sued by two Black men who said the bachelor had racist casting practices. The show responded by saying that while they did not discriminate, they would be in the right if they did because the first amendment gives them the freedom to cast whoever they want. In response to pushback the show was receiving, Juan Pablo became the first Latino bachelor. It would be years before they would have their first Black lead, Rachel Lindsay. The first Black bachelor, Matt James, was announced in a really rushed manner last summer when Black Lives Matter protests prompted fans of the franchise to criticize its lack of diversity. For the longest time, those in charge said the lack of diverse leads was simply because those contestants never made it far enough. Not only is this a copout, it's a lie. They had plenty of options before Matt James came along. Season 3 even opened with a segment of potential bachelors as a way to reveal the choice, and one of the finalists was Dain Blanton, a Black man. It's fascinating to think about where the show would be as a whole if they had set that precedent early on. 
The Bachelor reflects culture and is heavily connected to conversations we as a society are having about race. Last season on the bachelorette, and even this season with Matt James, there have been conversations about George Floyd. The Bachelor does not care about its contestants of color and Chris Harrison's recent interview just exposed what has been true this entire time: The Bachelor is not designed to create love stories for people who are not white.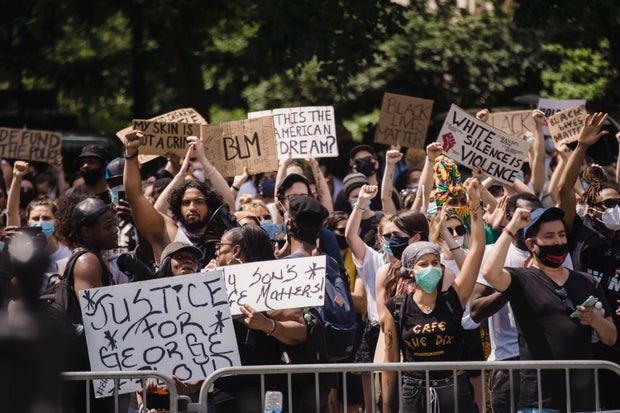 Photo by Life Matters from Pexels
Rachel Lindsay's relationship with her final pick who she went on to marry was practically nonexistent on camera. She was their first Black lead and a success story, and they edited her relationship in a way that caused enormous backlash when she didn't pick the white man most of the audience was rooting for due to editing. Lindsay ended up with a Colombian man who was edited to be a playboy. Matt James was new to the franchise and likely had no grasp on its history with race, and now one of his frontrunners has been exposed for having a racist past. He was set up to fail from the beginning, either through lack of due diligence or purposeful sabotage for the audience's enjoyment. While I am a big fan of the bachelor, I watch it extremely critically and think everyone else should too. It's a reflection of culture, and just like the society we live in, is deeply racist.