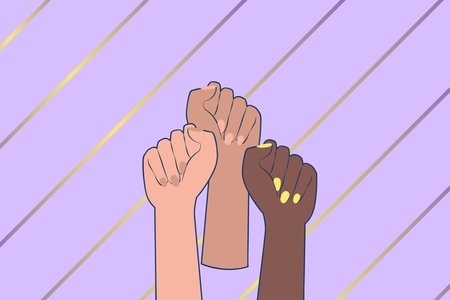 Original Illustration by Gina Escandon for Her Campus Media
Why Inclusivity and Diversity Matters
During Women's History Month, it's important to remember all the women who came before us and changed the world. A really important part of celebrating women is making sure that we include all women from different ethnicities, races, religious and cultural backgrounds. Women truly are stronger together, and when women are able to unite and work together they are unstoppable.
Tennis star Serena Williams once said "The success of every woman should be an inspiration to another. We should raise each other up." Over the past few years, women have made serious advancements when it comes to representation in media and entertainment, body positivity and inclusivity. It is very important for media to actually be representative of what the world looks like, and in the past, they really haven't been. A lot of people (specifically white) complain that there is no reason for this new push in diversity and inclusivity, but representation for all types of girls in media, entertainment and advertising is very important for many different reasons. 
Pexels / Ivan Bertolazzi Female representation is very important in this day and age. Young girls today are exposed to so much more social media than ever before and are constantly flooded with content. This is why the proper representation of women is so important in this era. Recently there has been a push to have more representation of Black, Latino, Native American, Asian and Muslim women in media. This is so important for young girls today. Every single girl wants to be able to see herself represented in the movies she watches, the clothes she buys and the books she reads.
Positive representation is very important not only for young girls but for women as a whole. For a majority of time media, entertainment and advertising favored white men and women. Recently, companies have made a push to be more inclusive and representative of different women. Companies and brands that have embraced body positivity and shown diversity in their advertising have been rewarded, while companies who haven't have suffered (Anyone remember Victoria's Secret?) 
Companies like Target, Dove, Aerie and Savage x Fenty have all embraced inclusivity. I worked on the Savage x Fenty Amazon fashion show as a production assistant, and I loved seeing the inclusivity first hand. There were models with all different body types, trans inclusivity and disabled body representation. To me, this show was unlike any fashion show ever produced before. It was the perfect example of how to forward the body positivity movement and inclusivity. As a production assistant, I was able to see the entire filming of the show and it was so incredible to see how diverse and inclusive the show was first hand before it was streamed through Amazon. The Savage x Fenty showed how easy it is for companies and brands to be inclusive, and will change the precedent for other companies and brands in the future.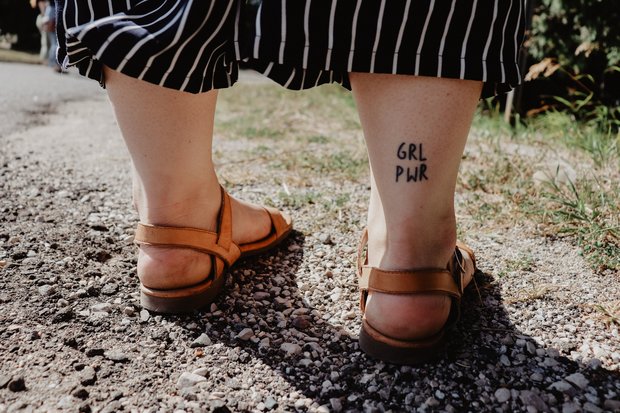 Amy Flak / Unsplash
Inclusivity and diversity are also very important in media and entertainment. Stereotypes of women have been portrayed through media and entertainment for decades. These stereotypes have pushed the narrative that women can only be one thing, that they have to fit into a specific sector and can't be multidimensional. There is also the obvious problem that a lot of media and entertainment of the past have not been representative of women around the world. There is a serious lack of Black, Asian, Native American and Latino female representation in media, and because of this, media does not accurately reflect the reality of women in the U.S. Media plays a huge role in establishing societal norms, identity and health. Positive and inclusive representation of women in media can literally have life-altering effects on women. It can encourage them to leave abusive relationships, be more ambitious and assertive, and pursue education. It is obvious that accurate female representation of all women is so important.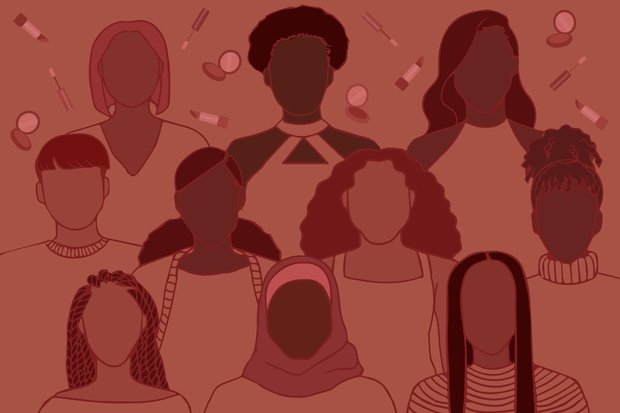 Adebusola Abujade / Her Campus Media "The most dangerous phrase in the language is, 'We've always done it this way'" - Grace Hopper. Women should always stand together and fight for one another because there are constantly others who will fight against us. Women like Geena Davis, Ellen Pompeo and Rihanna have used their platforms to change how media portrays and represents women, and have made it so that other brands, companies, and forms of media adapt and change.