The Ultimate Guide to Clothing Donation and Recycling
Whether it has been from the increased interest in minimalism, the success of Tidying Up With Marie Kondo or the popularity of organizational content online, people everywhere are purging their closets. If you are one of those people about to get rid of several items that do not "spark joy," you will most likely have a few bags filled with unwanted clothes. Whatever you do…
Do not throw anything away.
Wait. Before you drop off the bags at your local thrift store, consider the following information. Thrift stores are great, but only in moderation. Only about ten percent of the clothing donated is actually sold at thrift stores, according to The True Cost. The excess clothing either becomes a burden on the owners of the stores, having to pay to get the items properly recycled, or is shipped overseas. This clothing is often unwanted by these countries as well, with some placing a ban on receiving these donations.
"No one really wants to be another country's dumping ground." (Scienceline)
Only donate clothing that is in proper condition and will be accepted by thrift stores. There are other methods, however, to help reduce the overwhelming waste from the fashion industry. Here are other ways of clearing your closet space that are more sustainable and ethical.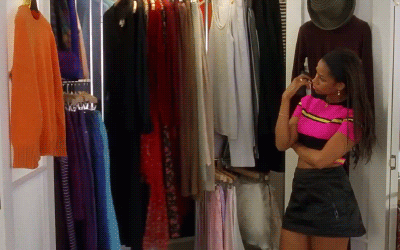 Upcycle or Repair Clothing
If you have a basic knowledge of sewing, you can transform dated pieces into new, exciting ones. There are several inspiring YouTubers that specialize in clothing transformations, like Coolirpa. Repairing damaged or ill-fitting garments is made easy with tutorials all over the internet, as well as access to tailors for more complex alterations. In the future, buy more second hand and make quick fixes to make the items unique and perfect for you.
Resell or Pass Down
Not all of the clothes that you do not want are unwanted by all! Apps like Poshmark will give you the platform to sell those clothes, or you could organize a clothing swap between friends. Clothes that no longer fit can be passed down to a family member or friend who will actually wear the garments.
Donate to Local Shelters
Do some research into homeless shelters or pantries in your local area to see if they are looking for clothing donations. If so, bringing gently used garments can be very helpful to those in need and allows you to get more involved with your neighborhood.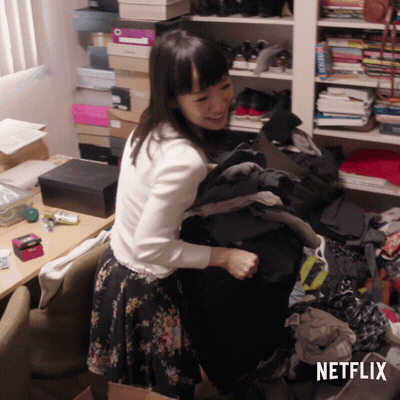 Make Cleaning Products From Remnants
Already re-sized or upcycled some of your clothes but have some extra fabric you are about to toss in the garbage? Think about some ways you can use those remnants, such as creating cleaning rags for your home. This is a great way to minimize waste, with less fabric being thrown away and less products purchased when you need new cleaning towels.
Recycle Your Jeans
There are some stores in the mall, like Madewell and J.Crew, that will take your used jeans of any brand and recycle them to be used in insulation. Along with this, you can get a gift card or discount for future purchases at their stores…a win-win!
Donate Your Unwanted Shoes
Soles4Souls is a great organization that specializes in shoe donation. Their website will guide you to a local drop-off center, where several can be found in stores like DSW that will give you rewards for your donation!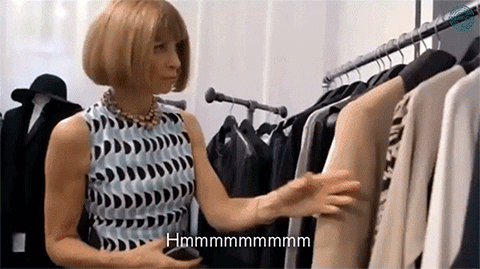 Recycle Your Bras
I know what you are thinking…no one wants my bras. Well some companies have been created for this purpose. The Bra Recyclers will take gently used and new bras, while providing "substantial social benefits to women and girls escaping domestic violence, drug addiction, human trafficking and breast cancer survivors." Read this for more companies that take gently used and new donations. As far as old/very used bras and underwear go, USAgain will take these items and recycle them into rags, insulation, furniture padding and more.
Compost Your Clothes
Yes, you can compost clothes made of all-natural fibers! If you have old underwear that is made of 100 percent cotton, simply cut off the elastic band and get to composting. These garments will take some time to decompose, but if you cut them into smaller pieces the process should go faster. Read here for more information on composting clothing. Moving forward, try to purchase clothing made of natural materials, that way it is much easier for them to decompose.
Happy recycling! Simply not throwing away clothing makes a huge difference to the environment and donating to the right organizations helps people and places in need. Going forward, think critically about the lifespan of your clothes before you buy, making informed decisions that can help change the world.