Recently I have been trying to do my part in being environmentally friendly and reducing my carbon footprint. In doing this, I have discovered many new products that cut down on plastic and are overall better for our planet. One of these products is a shampoo bar. I discovered this product by watching YouTube videos on how to purchase more sustainably. 
I decided to give it a try and when doing my weekly stroll around Target, I found the product by Love Beauty and Planet. I purchased the murumuru butter & rose bar for only $5. They also had a 2 in 1 coconut water & mimosa flower bar which is a 2020 Allure Reader's Choice Award Winner.
On the Love Beauty and Planet website, the product description states "this shampoo bar, with Amazonian Murumuru Butter, moisturizes for a healthy-looking gloss. A fragrant kiss of nature and juicy freshness from the handpicked Bulgarian Rose Petal. This shampoo bar is also cruelty-free, paraben-free, silicone-free, sulfate-free, dye-free & formulated without phthalates." Sounds great, right?
I couldn't wait to try this product the next time I washed my hair. I was a little hesitant that my thick, wavy hair would be no match for this product.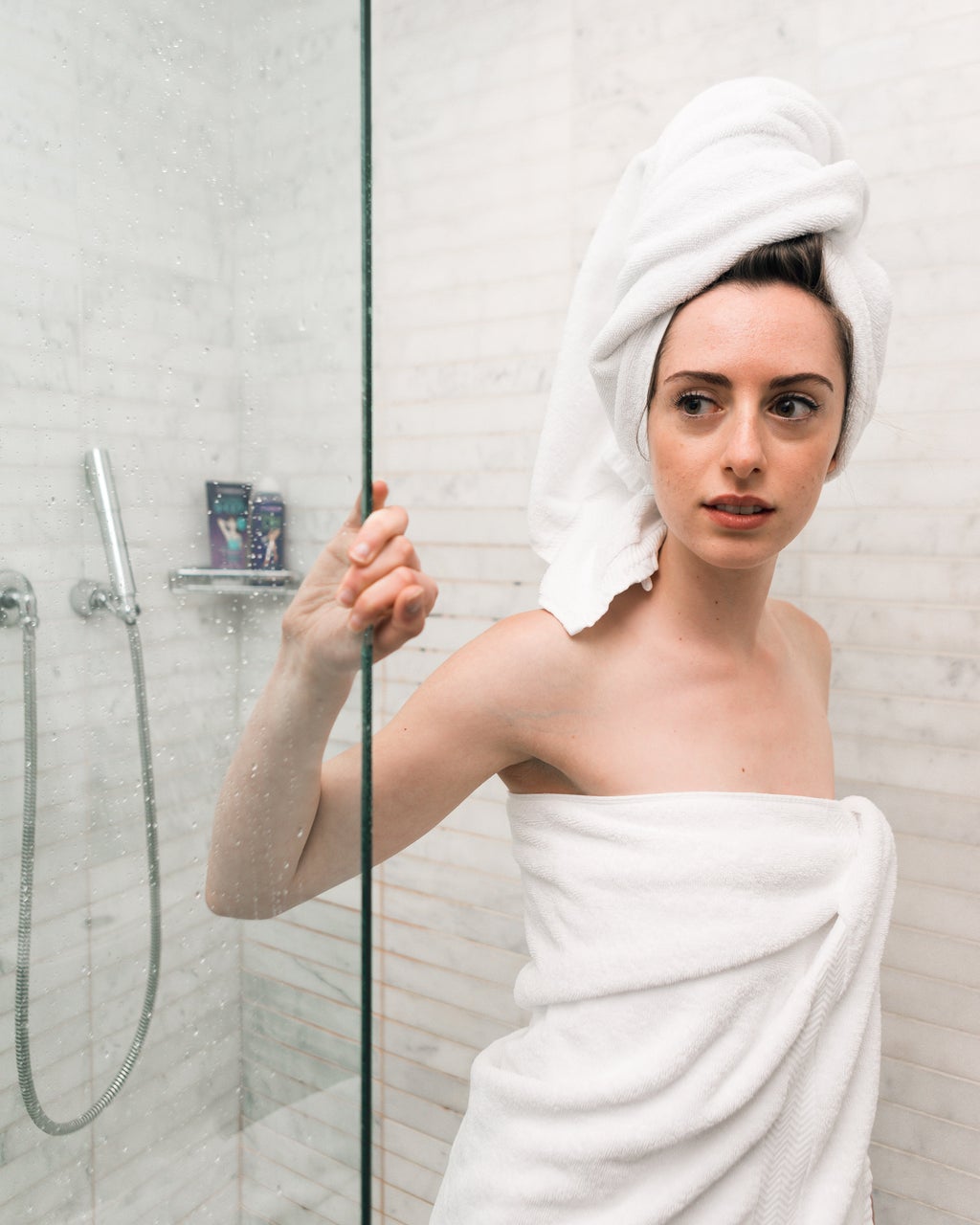 The shampoo bar comes in a small cardboard box that is recyclable and is not wrapped in any plastic. When I first used the product, I struggled to get anything off of it. It looks and acts just like a normal soap bar that you use to wash your hands, but I was really struggling to get the product to lather. When I was able to get the product off and in my hands, it was not nearly enough for my hair. At the time, I did not have time to waste attempting to get enough product off of the bar so I combined it with my normal shampoo which is also by Love Beauty and Planet. 
Combining the product with a regular shampoo definitely helped speed up the process but it also kind of defeated the purpose of why I bought the product in the first place. I wanted to be able to cut down on my plastic waste, and I wasn't doing that if I still had to buy a regular shampoo from a plastic bottle to aid the shampoo bar. 
Nevertheless, I tried the product again, and I gave myself plenty of time really work with it. The second and third time I used the product it was easier to lather, but I still felt as though no matter how much came off the bar, it wasn't enough for my hair. 
In my opinion, the product is not very user or beginner-friendly. I love the concept, and I believe that the company is making great strides toward sustainability. I was a Love Beauty and Planet customer before I purchased the shampoo bar, and I will continue to be. This specific product just wasn't for me, but it might be for you! 
To learn more about Love Beauty and Planet's approach to sustainability, you can find them here!
To purchase the shampoo bar I used, you can find it at Target or online at the Love Beauty and Planet website!