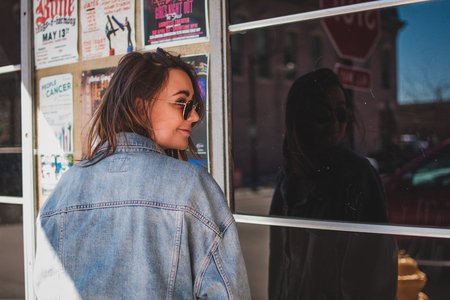 Taylor Thoman / Her Campus
One of my all-time favorite things to do for friends or even just for fun is to make mix CDs for them. I know it's retro and most people's cars don't even have a CD player anymore, but I think being able to give a physical playlist to someone of all the songs that you think they'd like is one of the most meaningful and special things you can do for someone.
Since I can't really do that for everyone who reads this article, here's my digital playlist for you in place. These are my top 13 songs of my February playlist so far!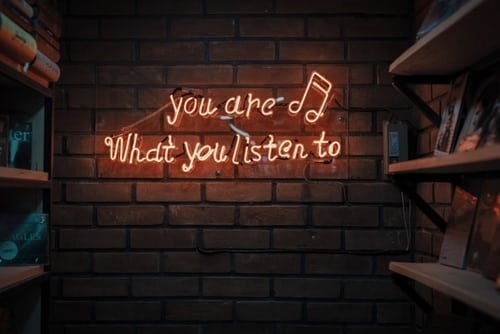 1.

"A First Date" by Biskwiq

This one's a mix of lo-fi beats, recorded old radio and trap music. If that combo alone doesn't interest you, then I'm not sure what will!

If you need a smooth acoustic guitar and soothing voice singing to you in layers, please listen to this song. I like to listen to this song in the car and pretend I'm on a road trip to somewhere new to start my life over again.

3.

"Fresh Air" by Maasho, Weston Estate

Similar vibe to the last song, but this one has more beats that hit than the last one. It has more R&B vibes than smooth acoustic in "Lucky."

If there was one specific song that I used to drive around in my car and pretend I'm in a coming-of-age indie movie, then it's this one. Please listen and pretend to do the same.

This is yet another smooth R&B song, but this one has more old school bass guitar lining in the back that really just puts it on the next level.

6.

"Mint" by Public Library Commute

If you want lo-fi beats with weird vintage audio clips in the back that make it feel more like an art piece than just another song, check this one out.

This is a very big switch up from the last couple of chill, smooth songs that you could calmly vibe to. This song makes you want to get up and dance on the spot. You can't listen to this song and be in a bad mood, it just doesn't happen.

I'll be honest, I found this song on TikTok. I may find myself on that app a lot, but this song is genuinely good. It starts off soundly like a song you'd cry in the rain to, but then beat kicks in and at least you feel like dancing while you cry?

9.

"Fangs" by Matt Champion

Back to lo-fi, R&B vibe beats! This one has more of a rap/talking lyrics in it, but it's still smooth and chill to listen to while driving in your car.

I have never not listened to this song and wanted to dance around my room and sing along. It's not your basic girly song, it just has the cutest lyrics and little bop of a beat in the back that is guaranteed to put you in a good mood.

11.

"Teleport 2 Me, Jaime" by WZRD

I think what first drew me into this song was the fact it included Kid Cudi, and then I kept listening and heard the beat hit at 30 seconds. After that, I was in it and blasting this song and learning the lyrics so I could yell them with my friends.

12.

"Mean It – Stripped" by Lauv

Now the lyrics of this song may hit a little too hard and make you feel like getting emotional to the piano keys, but the way it shows off Lauv's voice is insane. Listen to this song and appreciate him or sing along and cry with him. Up to you!

13.

"Never Cared" by boy pablo

This is a beat that genuinely never gets old. This song popped up on my January playlist and it was strong enough to get transferred to this month's playlist as well. If that alone doesn't make you listen, then I'm not quite sure what will.
I hope you enjoyed and found some new bops for your playlist!