Emily in Paris: the Good, the Bad and the Ugly
If you adore Blair Waldorf, Carrie Bradshaw, or Elle Woods, put bingeing Netflix's new series, Emily in Paris, on your weekend to-do list. The show was produced by Sex in the City's Darren Star, so you know it brings all the drama, comedy and romance. I watched all 10, 25-minute episodes in approximately 48 hours, and I can honestly say it was the ultimate escape from our current mess of a world. Though the series was exactly what I needed, I have a few issues with it. I'm going to try to keep spoilers to a minimum, but you've been warned. Let's dive into the good, the bad and the ugly of Emily in Paris.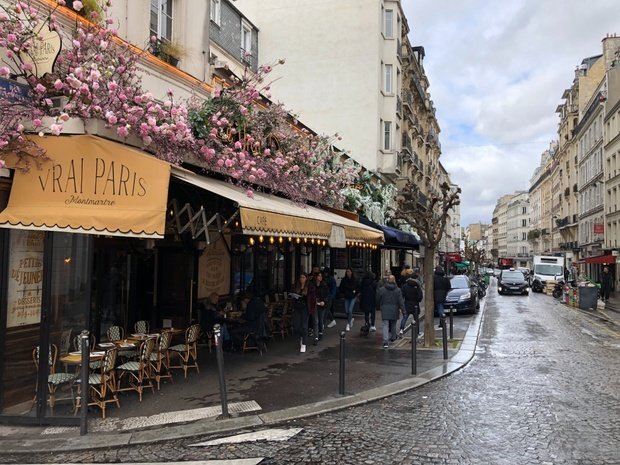 Photo by Marloes Hilckmann from Unsplash
The Good
First up: Lily Collins. I really enjoy watching Lily, and would definitely want her to play me in a movie about my life, should I be so lucky. The fact that she has the range to be in Love, Rosie (2014), To the Bone (2017), Extremely Wicked, Shockingly Evil and Vile (2019) and now Emily in Paris speaks for itself. She is also an actress with a relatively low profile and remains unscathed by Hollywood drama; enough said.
Let's now discuss Emily's colorful, creative fashion choices. I am entirely unsure of how Emily funded her wardrobe and abundance of designer handbags, but I absolutely loved it. Though her clothing and accessory choices were over the top and excessive by Parisian standards (a much more refined, classy chic), her style was unapologetic and true to her personality. I found myself googling many of the items she wore to see if I could afford them myself. Spoiler alert, I could not. As a fashion student myself, I admired that Emily could make a tacky red beret look utterly fashionable.
Lastly, the city of Paris itself was drool-worthy. The show actually filmed in Paris, so all the landmarks in the scenes are 100% real. Granted, Emily's experience in Paris should probably have been much more gritty than it was, but as a fellow American who can't wait to study abroad, I would also ignore all the negatives. 
The Bad
There is almost no stereotype left untouched by Emily in Paris, especially the one about Parisian hatred for Americans. I couldn't help but think, however, that maybe the Parisians wouldn't be so cruel to Emily if she hadn't walked in there like she owned the place. Culture shock is real, but Emily bluntly ignored the change in culture and expected her coworkers and friends to cater to her needs. Emily constantly touts the American "hustle" culture but seems to lack this hustle herself.
Also, let's take a second to ponder the fact that Emily landed a dream job with basically no effort. Emily's boss, a senior executive fluent in French, conveniently gets pregnant and Emily, an entry-level marketing associate with no experience in fashion or French, falls into her role. I understand that this is Hollywood, but Emily's character would have been much more redeemable if she had rightfully earned her position. Again, I'm a fashion student who would kill for Emily's job, and her luck makes all my hard work seem useless. Not to mention that Emily similarly solves every problem that comes her way with minimal effort, no consequences and basically no experience. I admit that I side with Emily's "harsh" boss Sylvie here.
The Ugly
I'm about to say something that may be controversial, but nevertheless true. Emily is her own enemy. If Emily was my friend, I would highly suggest she work some of her career magic in her personal life. Emily really lost my respect when she slept with both the brother AND boyfriend of the one Parisian who was genuinely kind to her, and yet she constantly whines about feminism to her boss. Where is the female solidarity?
In short, Emily comes across as an ignorant American who expects opportunities, good fortune and beautiful men to fall into her lap. I sincerely hope that if there is a second season, we see more of Emily's talented, trilingual friend Mindy. I also hope that the lovely Camille gets some redemption, and receives at least half the male attention Emily gets.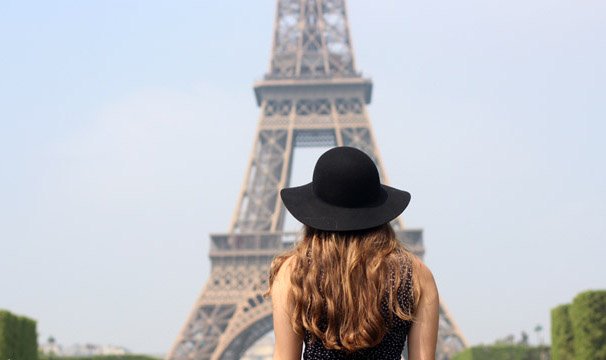 Kellyn Simpkin / Her Campus
Considering this is Darren Star's show and Emily is very much a modern-day Carrie Bradshaw, I'm willing to forgive some of the bad and ugly. In short, was this show very deep or fulfilling? No. Was it exactly the lighthearted and hilarious binge I needed? Yes. Will I watch season two? Absolutely.