There are over 35 million DIY costume videos on YouTube and even more posts on Pinterest for tips and tricks on how to make your costume. New videos and posts are uploaded every year around Halloween with new ideas and how "easy" it is. Influencers such as Tyler Oakley, RCL Beauty 101, Adelaine Morin and many more share costume ideas and outfits every year. There are countless videos on DIY costumes, but does that mean they are easy costumes?
This Halloween, I decided to DIY my costume because I am not going anywhere besides hanging out with my boyfriend. So, why not do a fun and easy couples costume, or so I thought. We are going as Trixie Tang and Timmy Turner from The Fairly OddParents. Timmy Turner's outfit was fairly easy to DIY, a pink hat and a pink shirt are not hard to find. 
On the other hand, Trixie was tough. I went to three different thrift stores, Five Below and Walmart to complete the outfit. It seemed easy, but it truly was difficult. She wears a lilac short sleeve turtleneck, white skirt, white heeled boots, white knee-high socks and a lilac headband. 
Due to living in Ohio, I was not wearing a short-sleeved turtleneck at the end of October, so I got a long-sleeved sweater instead. Along with that, I got a white pair of tennis shoes because I was not spending $20 on a pair of heeled boots that I would wear for one night. I eventually found all the pieces I needed, some of the colors were not perfect, but I tried my best. But the thing is, it was so much harder than I thought. I thought DIY meant easy, but having to go to five stores was far from that. 
Now, I am not saying all DIY costumes are hard to find/make, but some of the more non-generic/basic ones take more time and effort. Also– where you live could play a factor in what thrift stores there are and resources available. I live in a smaller town so this could have factored in, but big towns such as Cleveland or Columbus could have better selections and options. Along with it currently being fall, it's harder to find certain articles of clothing and certain colors, too. Trying to find a white skirt or a tank top may be harder since they are not in season.
If you are DIYing or going as something basic, it may be easier to find. Basic does not mean it is a bad thing, just means it's more common. Some examples of this would be a cat, M&M, skittle or even Mickey/ Minnie Mouse. These are easy and require easy to find/ make outfits. For a cat, you can just wear all black, get a pair of ears and draw on whiskers. For an m&m you just need a color shirt that matches the color of it and a white "M" on it. The same goes for skittles but you need an "S" instead of an "M". With Mickey, a pair of ears is needed with a black shirt and red pants. For Minnie, a pair of ears is also needed along with a white/black shirt and pink/red skirt or a red dress. Minnie is easier than Mickey, but both are fairly easy.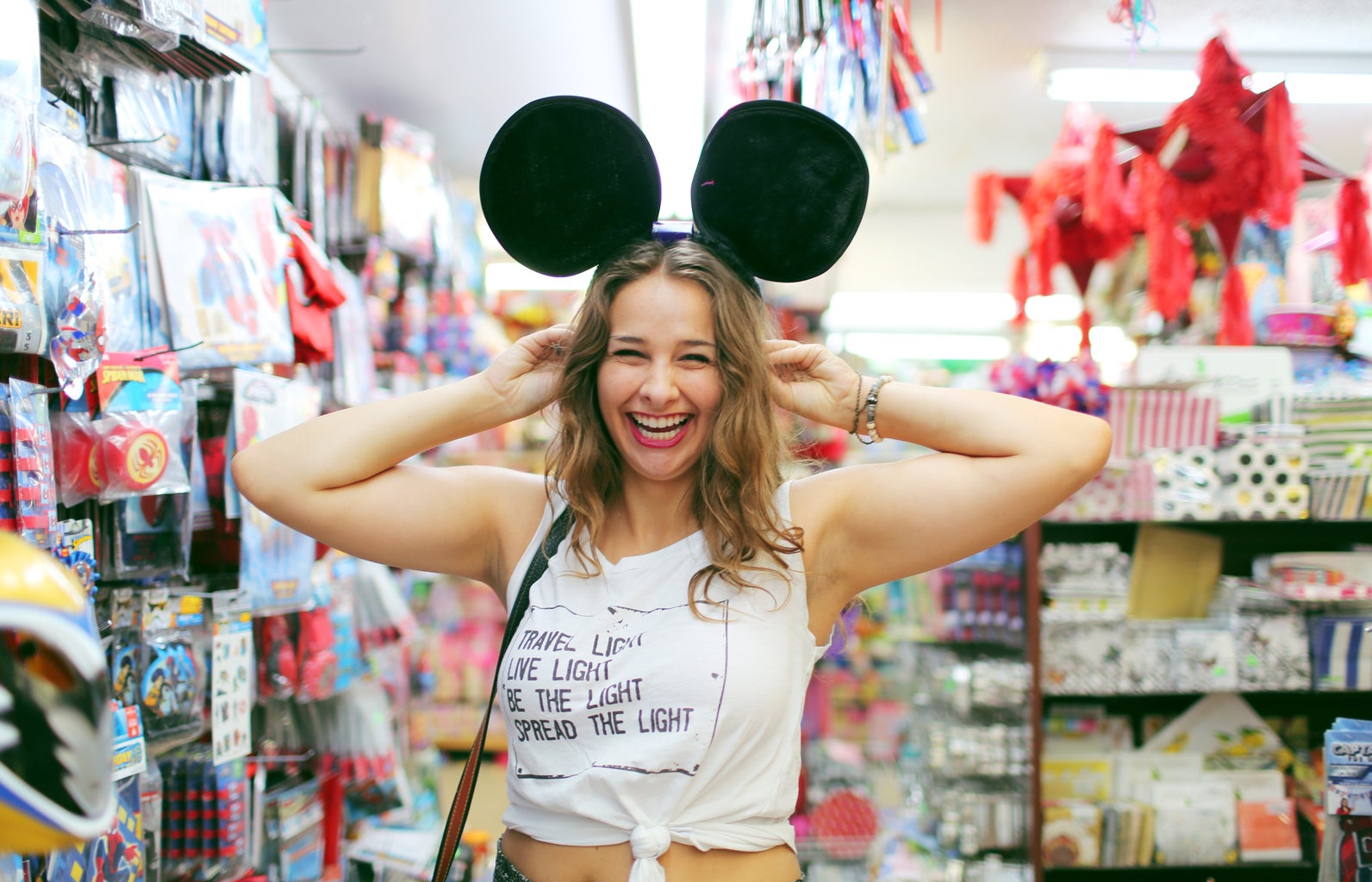 If you are DIYing a character from a show/ movie, this may cause some problems. Some characters have specific colors/clothes that may not be easy to find or cheap to get. I was not able to correctly color match Trixie, but I got a color that was close enough. Being truly authentic may be hard to color match. Disney characters are hard to DIY/color match because they are truly unique colors, you can get close, but not perfect. Along with this, certain outfits from movies are so unique that you may not find anything close to it. With certain characters, a lot of effort may have to be put in just to get close to tell what the costume is supposed to be. All DIY costumes may not be easy, but if you have the time and energy, go all out as you want. It does not have to be perfect or the complete same outfit. You can wear pants instead of a skirt or even change the colors, it is up to you. You can make the costume your own. So be risky with your costume or play it safe, it truly is up to you. All that matters is that you know what you are dressed up as and you are happy. Oh and also, HAPPY HALLOWEEN!