The Bachelorette Premiere: Everything You Need To Know
After a long wait (31 weeks to be exact!)... the Bachelor franchise is back and more dramatic than ever! Host Chris Harrison says this season is going to be "explosive…the likes of which honestly we've never seen, never dealt with."
Harrison promises this season of The Bachelorette will be "unlike any other," and although he tends to make these claims every season, this time he just may be telling the truth because, in case you haven't heard, these are ~unprecedented times~ as we are in the middle of a pandemic that briefly brought the world -- including filming for this season -- to a screeching halt. I say briefly because remember when the government used to care about stopping the spread of Covid-19? Wow, what a long time ago! But I digress...
After several months on pause, The Bachelorette finally began filming in July. Rumors have been circulating the internet that by the time filming began, bachelorette Clare Crawley had already been chatting with contestant Dale and later refused to continue the show as she supposedly found love just 12 days after filming began. On night one Clare even says, "I feel like I just met my husband," after her first IRL meeting with Dale. She tells Harrison "I felt everything I haven't felt… ever."
Wow, okay, Clare. Love at first sight? Maybe...
Later in the night, Clare gives the First Impression Rose to Dale, surprising no one. To be fair though, they seemed to have a great first conversation. The two connected over loneliness during quarantine and the challenges of being away from loved ones (then again, couldn't just about anyone bond over this?). Dale told her that he loved the energy and confidence she had when she debuted as The Bachelorette on Good Morning America all the way back in March (so essentially, years ago).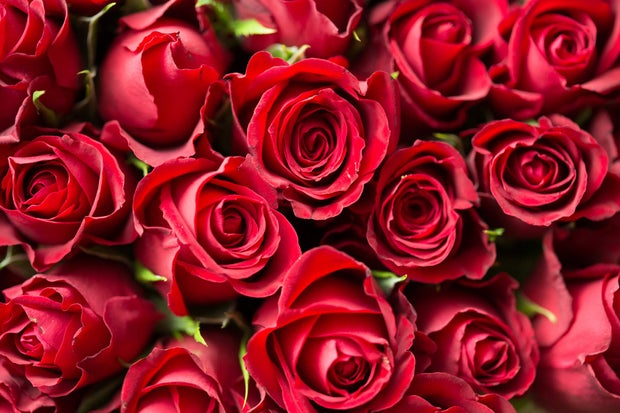 Pexels / picjumbo.com
Every Bachelor fan knows The First Impression Rose is kinda a big deal.
Of course, it's not just Dale competing for Clare's heart (although it might as well be). There were 29 other men that she met on last night's episode, and it wasn't long before drama broke out between them (to anyone who still thinks women are the more dramatic sex, I say: PLEASE watch a season, any season, of The Bachelorette). 
Tyler C. (no, not that Tyler C.) accuses single dad Yosef of sending lots of flirty DMs to Instagram hotties after being cast on the show. When Tyler C. confronts Yosef about his online behavior, Yosef claims he doesn't remember it which is… interesting. How does one not remember such shenanigans? Yosef then calls Tyler C. "Mini McConaughey" which even though I am already not a fan of Yosef, I have to admit was pretty funny. In the end, Tyler C. is one of the men Clare sends home the first night, she is not here for the drama!
Another occurrence worth noting- Clare lets it slip that contestant Blake Moynes (we get his full name because there are two Blake M's) reached out to her before filming! Gasp! A rule breaker! (Side note- anyone else find it odd that she mentions this but not the all-but-confirmed pre-filming chatting with Dale? It can't be just me!)
Clare apparently loved, like really loved, that Blake reached out though, because she dramatically, seemingly on the verge of tears, tells him, "you broke the rule. But I want you to know that the time you broke the rule meant everything to me." It meant so much to her, in fact, that Blake gets the first kiss of the season! Although Dale gets one shortly after because, he's Dale!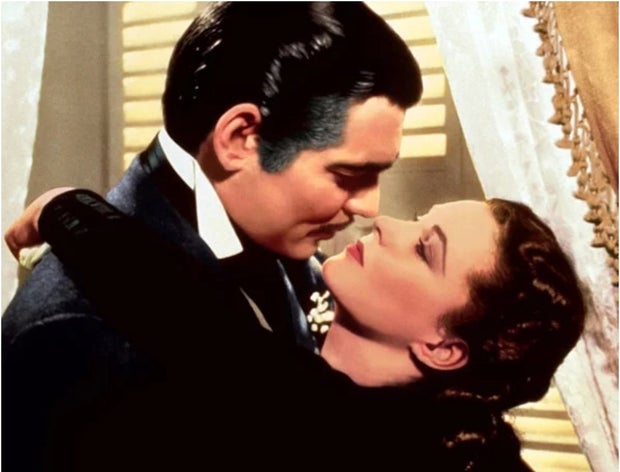 Selznick International Pictures
Is this a still from a dramatic film? Or a photo of Clare and Dale? Who can be sure!
At the end of the night, seven men are sent home. Notable sendoffs include AJ, who told Clare "all my friends tell me I give terrible first impressions," before squeezing her hands so hard that her ring dug in, leaving a red mark (yikes! His friends may be onto something!); Mike, who was sweet enough to bring her sandals in case her feet began to hurt in heels (how could she send him home? Mike, if you're reading this, call me!); and of course, drama king Tyler C. 
The premiere wrapped up shortly after the rose ceremony but not without giving us a glimpse at what's to come. On the teaser, we see many of the men calling Dale a "phony," "fraudulent," and a "fake." Perhaps they feel he's ~not here for the right reasons~? Or maybe they're just jealous of all the attention Clare gives him. Only time will tell!