Here is the perfect style guide for your fall 2021. From the perfect fall colors to nail inspiration, you won't regret reading this! I'm almost positive you will leave this article knowing something new to add to your fall style this year!
All the Warm Colors
Fall means chilly air, less sun, and more gloomy days. This is nothing some warm colors can't fix! Shades of brown, orange, yellow and pink will all come to life this fall. Colors can sometimes affect how your whole day goes, whether it's through clothing, accessories, or makeup. Here are some essential colors to add to your fall fashion:
Clay! A deep brown with an orange tone that is perfect for a day at the pumpkin patch.
Blush pink! A light pink that reminds you of champagne and goes well with a night out to dinner.
Red! This is one of the best colors for every season; spice up your fall this year with red. 
Fuchsia! An ultra-bright pink, with a hint of purple that seems to love late night parties.
Burnt orange! A lesser version of the orange we all know and love, with that tinge of brown that's perfect for a walk around campus when the leaves start falling.
Essential Fashion Trends
If you already have some of these, then great! You are off to an amazing start for your style this fall! If not, check out these fashion trends; they are totally adorable and making a popular entrance into fall 2021.
Matching Sets! These are great to have in your closet for when you are feeling extra cute and simple.
Satin! This material is gorgeous, romantic, and best of all, comfy. A great piece to have in the form of a dress, skirt, or top!
Shackets! Not into heavy coats, especially when it's not quite cold enough to be winter? Shackets are perfect for you, then! They come in so many different color and pattern options, and the material is great for fall.
Cable-Knit Sweaters! This is obviously a very big essential getting into the colder months. These sweaters are a great material, not too light but not too heavy. They also look great paired with about anything!
Check out this Instagram post to see examples of all these perfect fall fashion trends. https://www.instagram.com/p/CUAkSE-FuID/
Hair Trends
Your hair makes a huge impact on your personal style, from the color to what accessories you use. If you need some ideas for hairstyles that will enhance your look during fall, this is the video for you! Tik-Toker @rachelnoelleclark posted a great video outlining the best fall 2021 hairstyles you need to try. https://www.tiktok.com/@rachelnoelleclark/video/7008613306688687365?is_from_webapp=v1&q=fall%202021%20hairstyles&t=1632575068595
Here is what they are:
Barrettes! These clips really take me back to my elementary school days. With all the options now, I feel like I have to have at least some in my vanity. Barrettes are great for when you need just a little detail or pop to your hair for the day.
Bangs! Almost all the bang styles are coming back to visit us this fall. Find what works for you, and try it out. The good thing is that hair grows back! You might end up loving a bang style you thought you would hate.
White highlights! Whether you go with white or a different color, highlights are a great way to add some definition and pop to your hair. White would go great with any outfits or accessories, and it looks so cute too!
Long bobs! As I'm sure you've noticed, shorter hair is definitely "in" right now. Although bobs were a trend years ago, they are making a comeback. I like this version a lot more, the long bob gives you a little more length and a bit less choppiness.
Flipped ends! Using a straightener to flip up your hair ends could add all the more style you need to an amazing outfit. This trend is easy and adorable, and it can be used on hair that is up in a ponytail or down.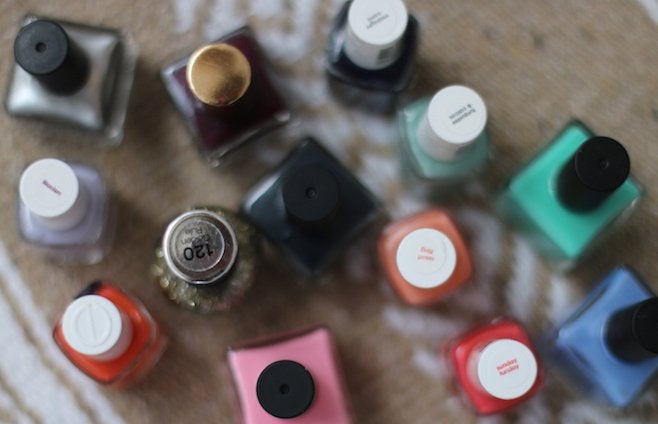 Nail Ideas
Whether you have your nails done consistently, or you just want to do something different, here are some great nail inspirations. Make sure to incorporate the colors you read about above!
Pumpkins! You can basically make pumpkins any color from the nail polish, which is why they are such a perfect item for nail decor.
Glitter! Fall is a great time to add some sparkle to your nails and add some extra glam to your style.
Mums! Add some cute mums, a popular fall flower, to an accent nail (or two) in all your favorite fall 2021 colors.
Thanks for reading, and I hope you takeaway something to add to your fall style this year!