If you're anything like me, you're a BIG list gal. I make lists for just about everything. It just helps me feel more organized, on top of things and less overwhelmed. Before every Summer, I like to make a quick list of things I'd love to do during those precious three months of break; adventures I'd love to take, and new things I've always wanted to do. Here are some I came up with for this Summer. Hopefully it can serve as some inspiration if anyone's looking for some fun things to fill their Summer break with…
Drive-in movie
This is something I've ALWAYS wanted to do. I put this on my list more so to manifest it for myself. I have an obsession with old-fashion, vintage things. I prefer older ways of doing things in many aspects of life (I think I was born in the wrong time). I love the idea of popping the trunk, filling it with tons of blankets and pillows, gathering your fav snacks, some friends, and enjoying a movie outdoors on a crisp Summer night, on a giant projector. (Did I set the scene good enough for ya?) I really hope to get to a drive-in movie sometime this Summer, I cannot wait!
Day trips
Day trips are a great way to explore new places around your hometown that you've maybe taken for granted or never even knew existed before. I've already taken advantage of this a few times this Summer. Taking day trips are a cheaper way to "travel" someplace new for the day, make a memory and have a mini adventure. Explore some cute towns nearby, find some new cafes/coffee shops, gardens, nature walks, etc. Just get outside and appreciate what's around you. It's refreshing and definitely not a waste of time.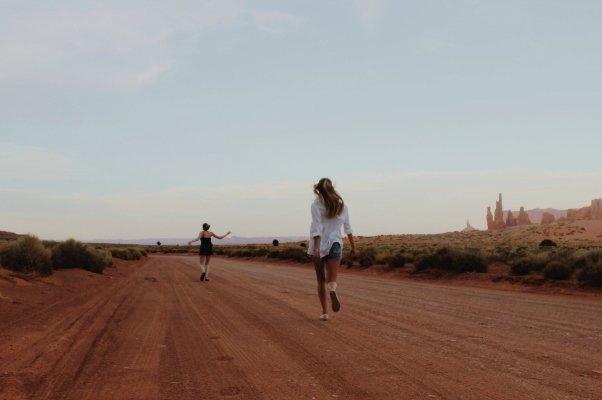 Anna Schultz / Her Campus
Picnic in the park 
This is, again, another mini day-adventure you can take; not to mention, very inexpensive and practically free. Pack up some snacks and lunch foods from your house (no need to go out and buy anything), grab a blanket, pick some flowers from outside, put on a cute outfit, grab a friend and enjoy the outdoors. Go to a local park and set up camp. Have lunch, chat and take some cute flix!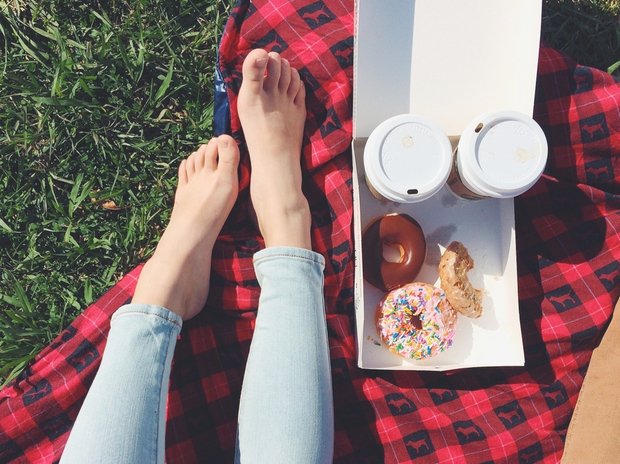 Amy Cho / Spoon
Bonfires
Bonfires are a must during the Summer. Fire pits and wood are pretty inexpensive at the store. It's a great way to bond with family and friends on Summer nights, chatting by the fire, having some s'mores and the best part (in my opinion) is smelling like fire everywhere afterwards (you know you love it too).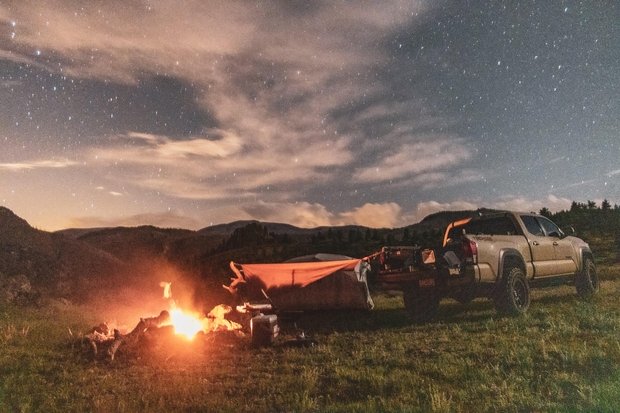 Photo by Dusty Barnes from Unsplash
Read
This one is less of an adventure, and more so something for myself (or yourself). It's important to take the extra time during Summer to invest in you and just relax. Reading is something I just don't have as much time to do during the school year (and I know it's the same for a lot of us college students). Finding books I actually enjoy and reading them outside on a beautiful day, at the beach or on vacation is perfect for this time of year and is something I aim to make time for.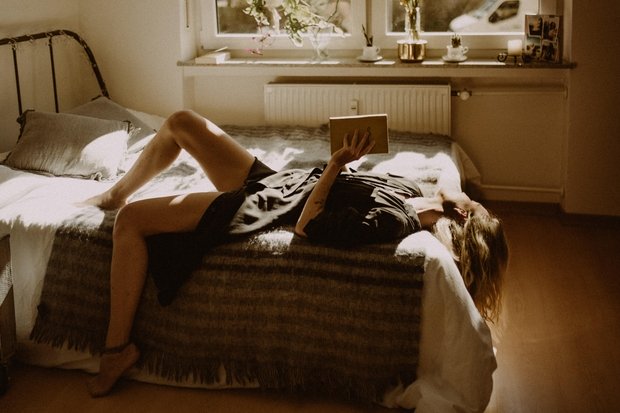 Photo by Kinga Cichewicz from Unsplash
Be spontaneous!
Finally, while making lists is great and all, I think it's important to take advantage of Summer flexibility. Not everything has to be planned out, and sometimes the most memorable experiences and incredible times stem from spontaneity. I recently went into NYC with a couple friends for the day. We saw a matinee Broadway show, got some authentic Italian gelato, sat in Central Park and walked around the city. We decided to do this THAT morning. We got the show tickets and were on the train all in a matter of a couple hours. A random Sunday where I had absolutely no plans quickly turned into an amazing, beautiful day spent in the city. It was such fun, quality time spent with my friends and I'll always remember that day. So, take advantage of those spontaneous Summer adventures, you absolutely will not regret it!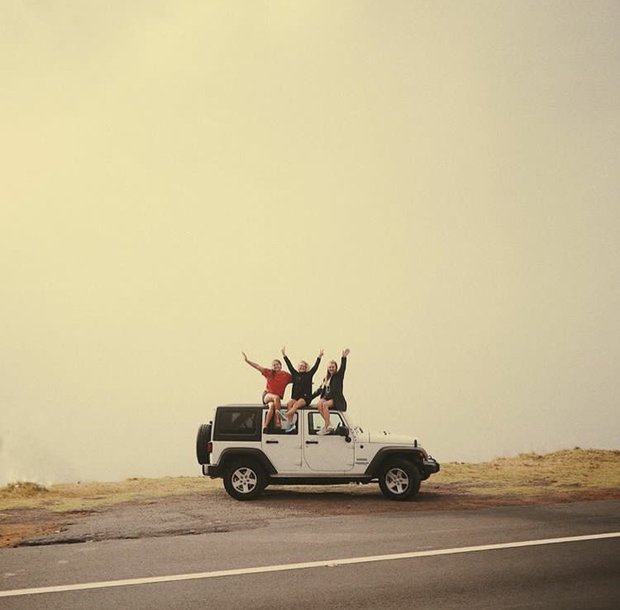 Tessa Pesicka / Her Campus