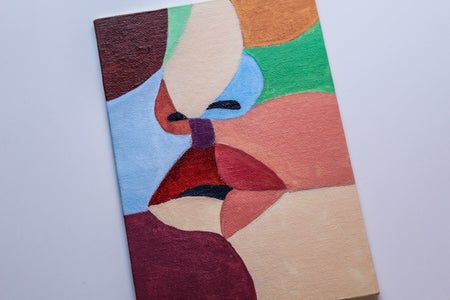 So, I'll be honest, a lot of the days are blending together and looking very much the same. I'm sure many of you can agree. However, with school becoming very stressful as the end is near, and internship to-dos piling up, it can all feel very overwhelming, especially when confined to one space.
I decided to document a Sunday in my life, at home, journal style — a quarantine diary.
With all my responsibilities recently, and the fact of not having much else to turn to, the majority of my days have been spent looking at screens, typing away for hours on end with cups of coffee in between — the headaches, hand cramps and backaches (oh my) have been especially present lately.
On this day, I challenged myself to have a relaxing Sunday, to take a break from my work (something very hard for me to do), look at screens as minimally as possible and do things that make me happy and relaxed. Here's how it went:
April 26, 2020.
9:30 a.m. - I wake up naturally. I haven't been setting alarms recently, because what even is time anymore? I wish I slept later. It took me a while to fall asleep the night before — anyone else having the issue of racing thoughts before bed? Nonetheless, this is when my body decides to wake up.
I do my morning rituals: open the blinds (it's a gloomy day today), make my bed, brush my teeth, put in my contacts and do my morning skincare.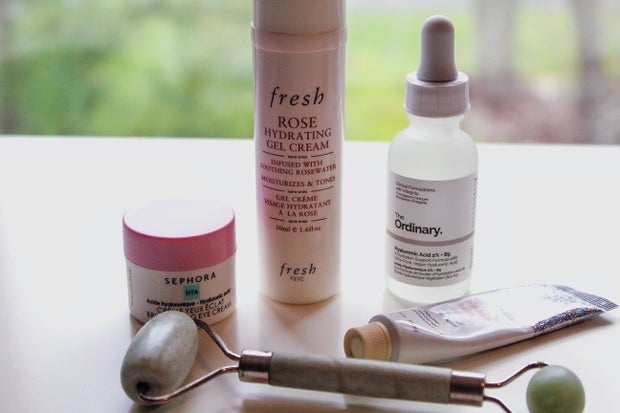 Brianne Petrone
10 a.m. - I head downstairs for my morning coffee, the most exciting part of my day — sad, but true. I talk with my parents.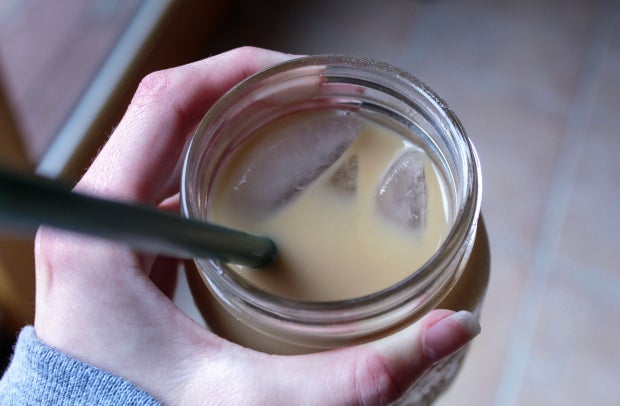 Brianne Petrone
10:30 a.m. - I'm sitting on the couch cuddling a blanket and my coffee. My dad's beside me watching a basketball documentary.
10:40 a.m. - I do some light computer work (I said light...okay, maybe I have a problem…). My mom's in the kitchen cooking her Sunday breakfast. The smell calms and comforts me.
11:35 a.m. - I'm having breakfast in bed, well, my parent's bed. I eat my avocado toast and watch HGTV with my mom in her room. The men of the house claimed the downstairs TV.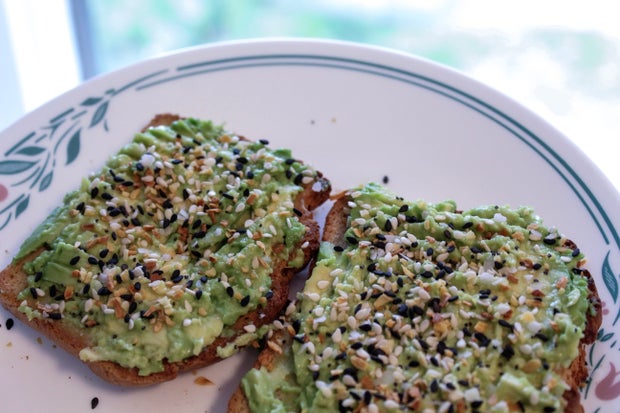 Brianne Petrone
12:04 p.m. - I get an unexpected FaceTime call from my best friend Amanda. She's cleaning out her childhood bedroom. We chat for a while. I wish we could see each other.
12:44 p.m. - I want to actually get ready for the day, a rarity lately. But, I do it for me — to feel productive and, well, because I just feel like it.
*Disclaimer: When I say "get ready" I mean throw on some makeup and change into a different sweatshirt. Just wanted to clarify. Okay, now back to our regularly scheduled diary...
1:03 p.m. - I FaceTime my friend Gracie from school. This call was planned but is refreshing nonetheless. We catch up.
2:43 p.m. - I submit an article for my school-credit internship with our news publication, The Breeze. I take the last sips of my (morning) coffee (can we still call it that at almost 3pm?).
3:58 p.m. - I paint. I've been wanting to paint all of quarantine and just haven't had the time. Well, today I did it. I make myself a cup of tea, pull up my "Canvas" board on Pinterest, put on some jazz music and tune out the world.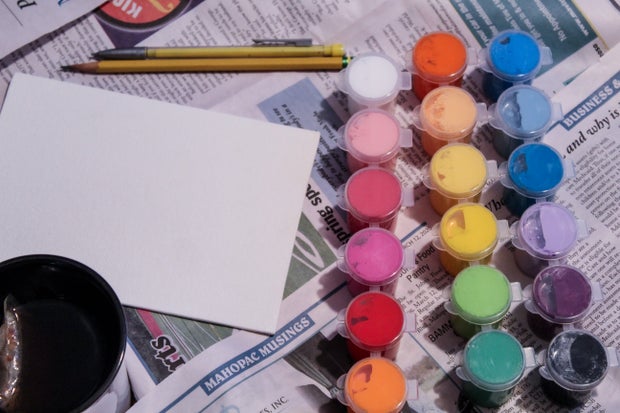 Brianne Petrone
5:24 p.m. - My painting is finished. Here is my creation. I named her Darla.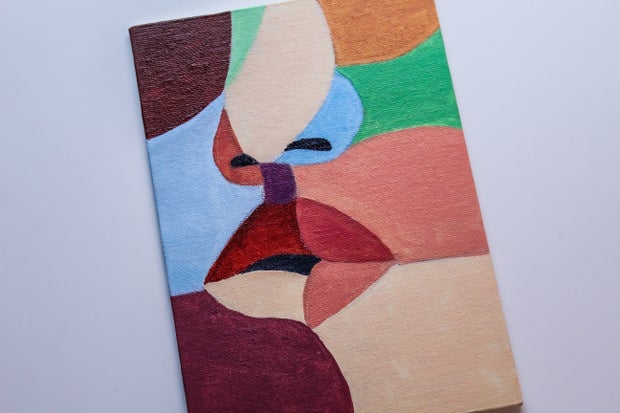 Brianne Petrone
7:13 p.m. - Dinner time. I sit and eat with my family.
9 p.m - (Other) Internship meeting on Google Hangouts.
10 p.m. - Shower.
10:22 p.m. - Nighttime skincare, same as the morning. I keep it simple around here.
10:45 p.m. - I get in bed and wind down on my phone until I'm tired. This time varies every night, anywhere from thirty minutes to two hours. And that's just the reality of life in quarantine.
Until next time…
Xx,
Brianne