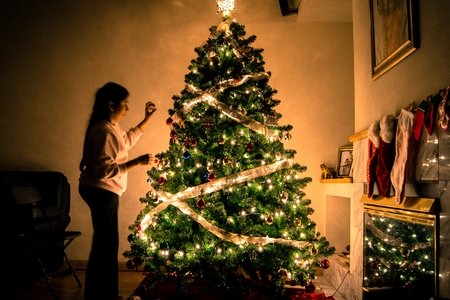 Nostalgic Holiday Traditions
There's a reason why it's called "the most wonderful time of the year." There's a certain spirit and excitement in the air that genuinely improves your mood. Being away from home for the first time during the holiday season, a time all about being around family and your home, is a big change. Every family has their traditions. My family has several surrounding Christmas time and they bring back such nostalgic feelings. Here are some of my favorites…
Christmas Tree Farm
The annual trip to pick out our Christmas Tree has been a tradition in my family for a few years now, ever since we switched over to real trees. We go together as a family and pick out our perfect tree. The place we go even gives each one a name! Although this year my family will be picking one without me, (they know my standards…so I trust them) the decorating will go down once I get home. That's something my mom and I always do together.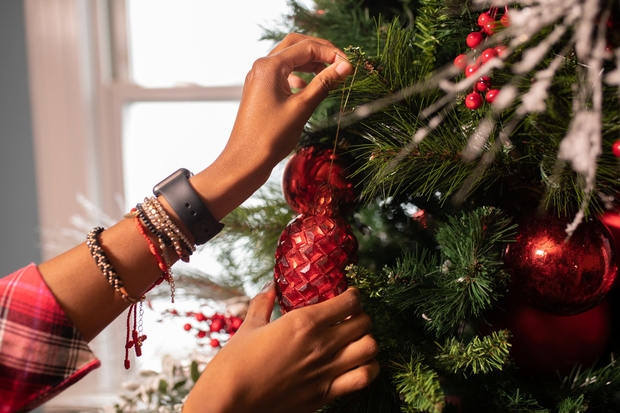 Wrapping presents with a Christmas movie playing in the background
I'm one of those people who actually enjoys wrapping presents! It's even become tradition that I wrap my brother's gifts for him. Every year I look forward to gathering all my supplies, putting on a classic Christmas movie and wrapping away!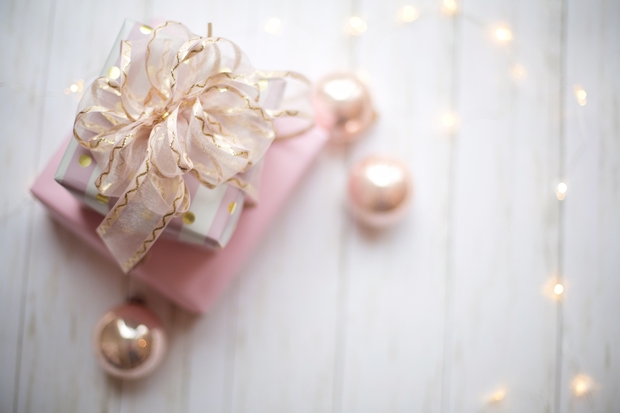 Lighting holiday candles around the house
Of course, a must…have to stock up on the classic favorite Bath & Body Works holiday candles. For me personally, smells are very nostalgic and bring me back to certain time periods. So, I can't wait to begin lighting all my favorite holiday scents that bring about the warm vibes of being home for the holidays.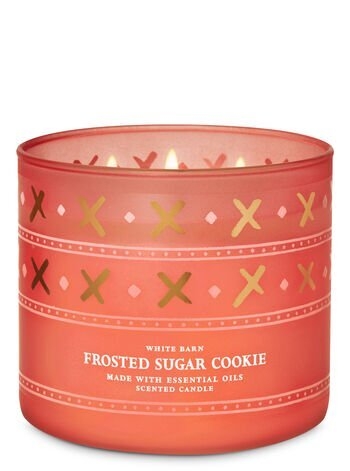 Watching a Christmas movie on Christmas Eve
Probably my favorite Christmas tradition is one that I can't even remember when it started! But for as long as I can remember, on Christmas Eve, a sleepover goes down in my room with my two older brothers and we watch The Santa Clause. It's such a special time when we're all together, with the anticipation of the next morning…it's a tradition I will hold near and dear and will live out as long as I can.
Opening presents with a Christmas Yule log on the TV
I started this tradition just last year, but I honestly don't know why it took me this long to think of it. I pulled up a Christmas music yule log to play in the background as we opened presents. It added such a cozy and homey vibe. I definitely recommend it, and we will for sure be doing it again this year!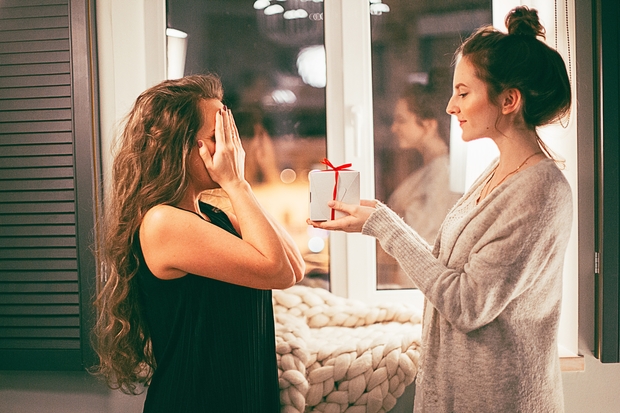 Lounging in your pajamas all day
This has just always been a given in my family. I lay around in my Christmas socks for as long as I can until we leave for dinner. I mean, why not?! You're just with the fam all day, might as well be comfy!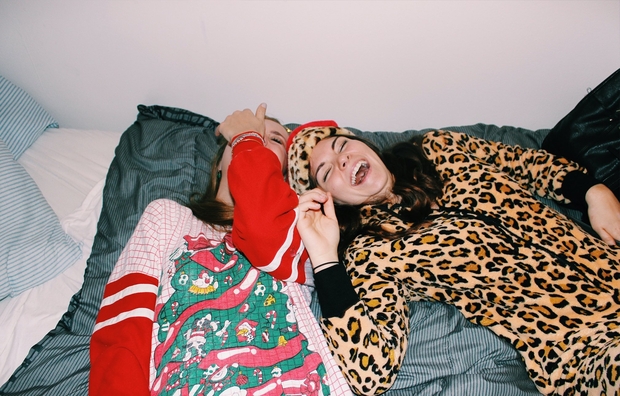 Family dinner
Lastly, another tradition that has been around for as long as I can remember is that my family and I go to a Japanese restaurant for Christmas Day dinner. I don't know when or how it started… the restaurant is usually pretty empty, it's a little strange, but that's why I love it!
I cannot wait to finally be home to carry out all my favorite traditions with the people I love. I hope everyone enjoys the holiday season with their loved ones, and that you all get to live out your favorite nostalgic traditions as well!