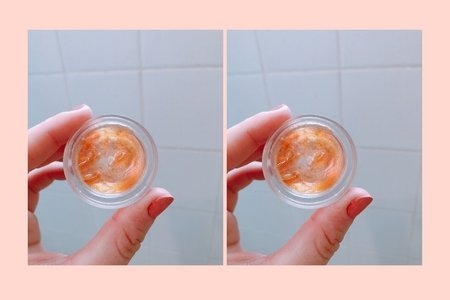 Original Photo by Gina Escandon
Current Skincare & Beauty Favorites
For me, the Summer is a time of minimalism when it comes to my beauty routine. The simpler, the better. Lately, I've especially been into the more natural, glowy look. In the heat of Summer, the last thing you want is to feel like you've got a cake-face of products on. All I want is to be dewier, tanner and more highlighted (don't we all). These are my favorite lightweight products to feel like a sun-kissed Summer goddess. 
1.

Fresh Rose Hydrating Gel Cream

I'm obsessed with this product. Not only does it smell like fresh roses, but the consistency and feel on the skin is everything you'd ever want. It's hydrating, but not in an oily way. Since it's a gel, it's water-based, meaning it's going to leave you feeling hydrated without that greasy residue on the skin. Also, since it's a gel, it has a cooling effect to it, perfect during the Summer heat!

2.

Sephora Collection Nourishing Moisturizer

This is a newer purchase of mine, but I've been loving it! First off, it's very inexpensive coming in at less than $20! It's infused with three oils: avocado oil, marula oil and rose hip seed oil. Therefore, it feels very nourishing on the skin (hence the name) and has very natural ingredients that are healthy for the skin. I love the way it feels. It's the perfect everyday moisturizer.    

3.

Fresh Sugar Coconut Hydrating Lip Balm

I have had this product for over a year now. Just getting it out there right now…it smells like heaven. I'm a sucker for scents, and if you like coconut, you'll love. Next, it feels AMAZING. Super hydrating, nourishing and it genuinely feels like butter on the lips. Fresh is one of my favorite brands for skincare and lip products. They just know what's up. I highly recommend, but warning…it's addicting.

4.

Sun Bum Hair Lightener

This product I just picked up this Summer. I've heard a lot about it, and from someone who's tried the whole lemon juice hack, with no success, I was skeptical. However, I took this with me when I went away to Virginia Beach and let me tell you...it works! Besides smelling amazing (like coconut mixed with vanilla), it genuinely lightens your hair while basking in the sun. I've been leaning towards the caramel brown-blondish hair lately, and this has definitely helped with that. If that's your vibe this Summer I recommend giving it a try (I hear blondes have more fun ;) ).

5.

Catrice Light Correcting Serum Primer

Another fairly new product in my collection. As I mentioned earlier, I haven't been into cakin' on the makeup recently. Letting my skin breath this Summer has been amazing. However, when I'm feeling like putting something on my face, just to enhance the glowy, tan skin I've got going on, I've been mixing a drop or so of the Catrice Serum Primer Drops in the shade Sunlight with my moisturizer (it works perfectly with the Fresh Rose Hydrating Gel Cream) and applying that onto my face, calling it a day. Definitely recommend that little hack. You'll walk outa the house looking like a bronzed goddess.