It's so important to have go-to hobbies that give you a break from the stress of life. Have outlets that allow you to get lost in something and just create. Get in touch with your artistic side and do something mindless. It will not only recharge you but, in a way, can be a form of therapy.
I've recently discovered a new passion: canvas painting. It's creative and extremely relaxing. Grab your friends, jam to some Billie Eilish (her new album…genius) and just paint. Here are some reasons why I highly recommend, and what this personally has done for me.
Creativity
It has taken me this past year of college to realize how truly creative I am, and how much I enjoy it. I would even go as far to say I need creativity in my life to function. I've even changed my studies because of this realization. Practicing a new skill (painting) that I never do very much was refreshing, satisfying and super fun. Even if you aren't that big into painting, just blending colors and creating cool gradients is really relaxing, it doesn't have to be a Picasso. Do it for you, and I guarantee you'll feel great afterwards.
A clear mind
Life in general can get extremely overwhelming. Especially college during this time of year, as the semester is winding to a close. Focusing your attention, time and energy into something mindless, effortless, with some chill, vibey background music does wonders for the mind. Trust me!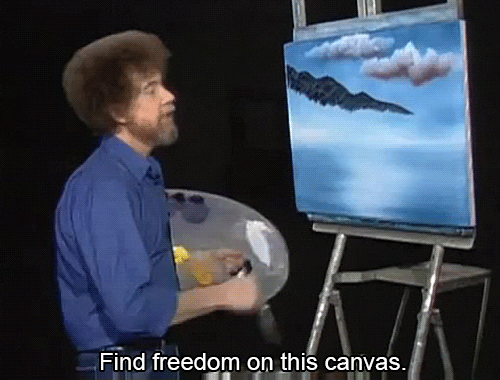 Bonding with friends
Having the company of great friends around you who are down to just paint and chat made this even more enjoyable. Be creative, smile, laugh and jam out. My soul was very content, and I made a great new memory with my friends!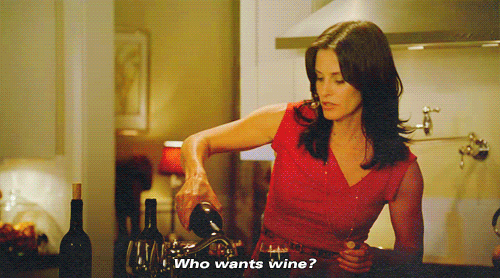 De-stress
As I mentioned before, Spring semester is winding to a close, so ya'll know what that means…exams, projects, and papers galore! Again, it can all get pretty stressful. But taking a few hour breaks from any form of work, having a night off with your friends and doing something just for fun is okay! We all need to recharge to push through and approach tasks with a motivated, clear mind. If we kill ourselves and are constantly running with no breaks, the quality of our work will falter. This is a fun and different way to take a break and I highly recommend!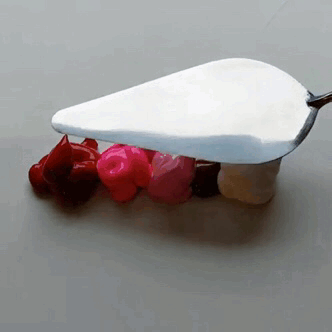 Happiness
Don't forget to do things for yourself every once in a while. As I said before, this made me extremely happy, content and relaxed. It was stimulating and I felt accomplished afterwards. Something that watching a ton of Netflix doesn't always do for me. Although there's nothing wrong with that, I do it too! But this is something fresh and different. Do something that boosts your mood, your creativity and fills your heart with happiness! Because that's genuinely so important. It's good for the soul.
Happy painting! ☺