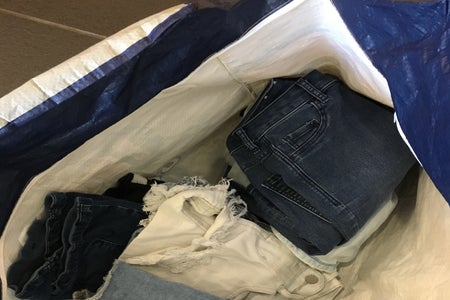 Original photo by Ali friedberg
As a chapter of Her Campus, we are dedicated to amplifying efforts at Jefferson University that not only lend a voice to college women, but encourage sustainability and building equitable communities.
From the week of March 8-15, we have done just that. Our chapter organized a denim drive with Blue Jeans Go Green™, a program by The Cotton Company that has been recycling denim made from cotton since 2006. The gently used denim that our chapter has collected will be transformed into cotton insulation. This transformed cotton will be used to aid in countless building projects across the country.
For 8 days, students in and outside of our Her Campus chapter have generously donated their jeans. Our drop-off box at Kanbar made for an accessible collection site on campus.
Through collecting several pairs of jeans and assorted denim fabric, we are contributing to the reduction of approximately 16 million tons of textile waste that is thrown out in landfills every year (America Recycles Day, 2017).
We are so excited to ship our donations to The Cotton Company, and our chapter foresees more undertakings dedicated to sustainability in the future.
References: