My Favorite Coffee Shops in the Midwest
I didn't start to like coffee until my senior year of high school out of necessity to stay awake and I still can't drink a black coffee at all or even a cappuccino without at least 2 raw sugars. But I have definitely developed an addiction over the years. While in the US it definitely makes a dent in my bank account, I really miss my semester in Italy when I paid 2 Euros max for a cappuccino every day. In America, I pay between $4 and $6 for a small latte (usually with non-dairy milk).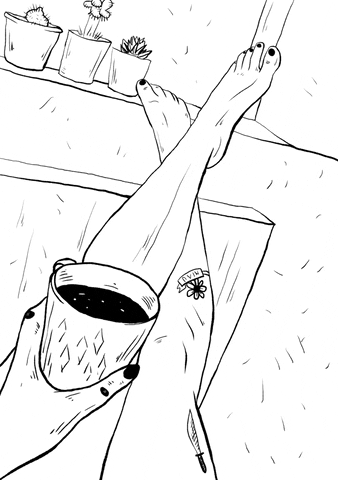 @andreeailisai on Giphy
I've never been a huge Starbucks fan, but I'm not stingy; I have no problem going to Starbucks, but I've had much better and continue to go out of my way for a better latte. When I need a cheap iced coffee I'll stop by Dunkin', but again, it's nothing to rave about.
This year I found 3 coffee shops (2 in Cleveland and 1 in Chicago) that I've really enjoyed. I'm originally from the NW suburbs of Chicago but go to school in NE Ohio.
Philz
Image from Business Insider
I got to stop by Philz for the first and only time so far over thanksgiving break. I'm still really not sure how to order there. All I know is I got a medium iced mocha and it slapped. Philz recently made its first appearance in the city this summer and currently has 3 locations. 
Unlucky for everyone outside of Northeast Ohio, the next two coffee shops can only be found there.
Erie Island
Image from New Center Events
I'm extremely bummed that there isn't an Erie Island near me, I'd be going there every day. If you ever find yourself on the West side of Cleveland, I would highly recommend stopping inside or going through their drive-thru. My go-to drink at Erie Island is a hot soy latte.
Rising Star Coffee Roasters
Image from Star Chefs
Lucky for Clevelanders, it's much easier to find a Rising Star than an Erie Island. They recently opened up a location at 1975 Lee Rd in an old diner that I think is extremely cool. My go-to drink at Rising Star is a hot oat milk latte. 
If you are looking for new places to study during finals week, I highly recommend Rising Star and Erie Island.