Tips to Make Your Next Thrifting Trip a Success
Being on a college budget has opened me up to the world of thrifting. Now, it has become a fun hobby and a great way for me to find affordable clothes to spruce up my wardrobe. Thrifting is perfect for finding unique, trendy pieces without having to break the bank, so here are some of my favorite tips you can use on your next thrifting trip!
1. Be Willing to Alter/DIY Items
You may have found a piece that has potential to make for a cute outfit, if only there were something different about it. This is where you can get creative and crop or embroider the clothing to better suit the look you're going for.
2. Check for Rips, Tears & Stains
Even if an item is cheap, it's not worth buying if it's in bad condition to begin with. Most thrift stores don't accept returns, so be sure to take the time to inspect everything before you buy so that there are no regrets later on.
3. Check The Men's Section
Don't be afraid to check out sections beyond ones you might normally shop in - the men's section almost always has some hidden gems! Graphic tees, hoodies, sweaters… the options are endless.
4. Look Through Every Rack
Thrifting takes time and dedication, so make sure you're ready to spend a while browsing every rack. It helps if you listen to music or a podcast while you do this to make the process a little less daunting. If you're looking for something specific, you can narrow down your search and save time by keeping an eye out for certain colors or fabrics.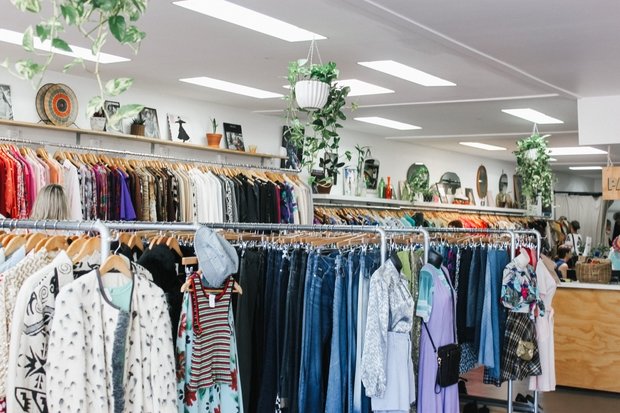 Prudence Earl
5. Plan an Outfit Around Each Piece You Find
By taking the time to plan an outfit in your head with the piece you're debating on buying, you'll find it less likely to have that piece lying around in the back of your closet with the rest of the clothes you never wear. So make sure you're only buying things you truly love and will wear!
6. Don't Rule Out Online Thrifting
For those who prefer shopping from the comfort of their own home (especially during COVID-19), don't forget that you can still thrift online. Some of my favorites to buy secondhand from are Depop, Poshmark, and Thredup.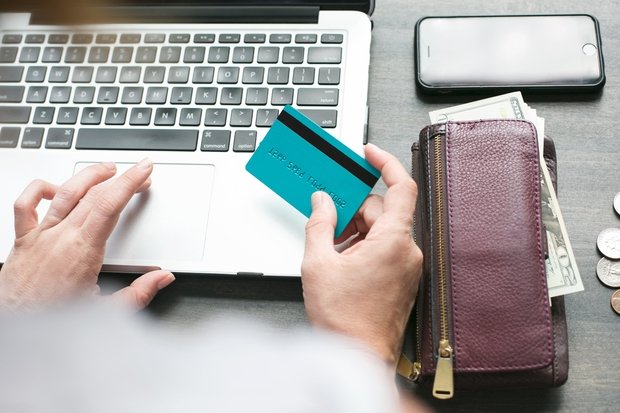 Shopify Partners
7. Estate Sales
If you've exhausted your local thrift stores, try finding a nearby estate sale. These are perfect if you're interested in finding more vintage or designer pieces, while taking something off of someone's hands!
8. Wear Clothes That Are Easy to Change Out Of
When you go to the fitting room to try on everything you've found, you'll be thanking yourself for wearing something that you can easily change out of or layer things over.  
9. Leaving Empty-Handed is Okay
Don't put pressure on yourself to buy an item you're not sure you'll wear - it's okay if you leave the store with nothing in hand! Not every thrifting trip is a success, but don't let that discourage you from going again in the future. You never know what you'll find the next time you go!
Hopefully these tips help make your thrifting adventure a little less intimidating and before you know it, you'll be a pro yourself!