Free Photo Op Locations in Chicago
Do you get bored of your surroundings when you're in one place for too long? Quarantine life has become quite mundane and I know there are people out there who are sick of being home. If you like taking pictures and are up for taking a road trip, I have the perfect spots for you. The closest big city to Chambana is Chicago, so if you ever find yourself in one of the most beautiful cities ever, make sure to check out some of the best free photo op locations from a true Chicagoan. 
    1. London House
This restaurant is located on top of the London House Hotel. It has amazing views of the city and dining in is not a requirement for photo taking. Head over to London House for perfect views of the river.
    2. Mariano's parking garage
The Mariano's parking garage at 40 S. Halsted is big and shares stunning angles of Chicago's beautiful buildings. 
    3. The Riverwalk 
Walking alongside the Chicago River and getting to see the city engulf you from the ground is magical. I recommend taking an architecture boat tour to get the full river experience!
    4. North Avenue Beach
This beautiful beach spot is a perfect place to see the complete skyline.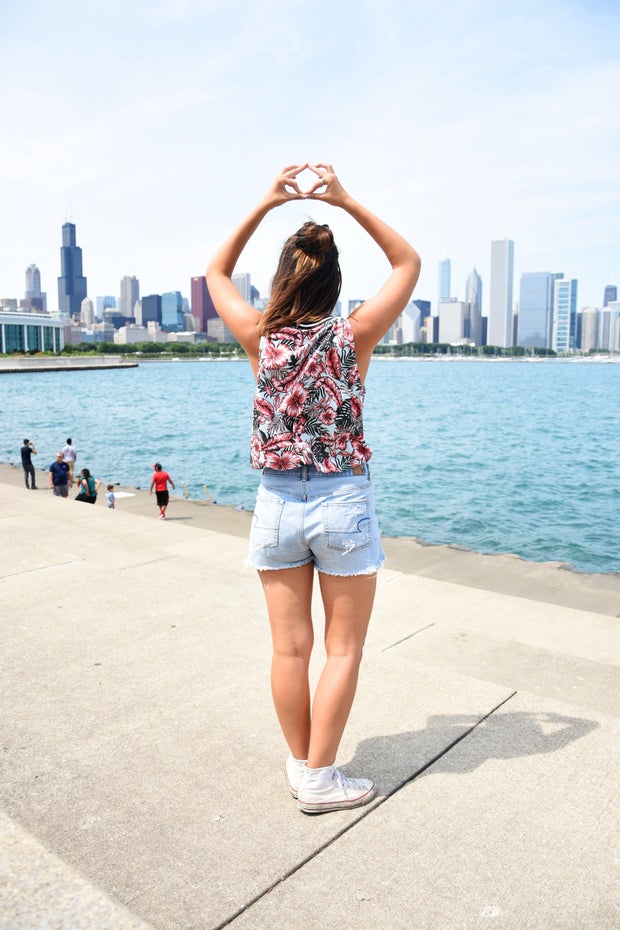 Anna Thetard / Her Campus
    5. CorePower Yoga parking garage 
This parking garage located on 555 W Roosevelt Rd is the perfect spot for sunset photos. 
    6. Pilsen/Wicker Park Murals
If you're more on the artsy side, there are tons of bright, colorful, fabulous murals in both the Pilsen and Wicker Park neighborhoods.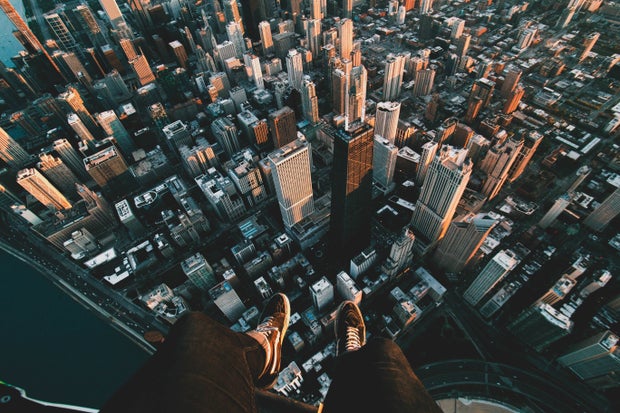 Photo by Edwin Jose Vega Ramos from Pexels
    7. Starbucks Reserve on Michigan Avenue
The fairly new Starbucks Reserve is very photogenic with glass windows and creative Starbucks beverages you have never seen before. 
    8. The Adler Planetarium 
One of my favorite spots to watch fireworks during the summer - an incredible view right on the edge of the lake!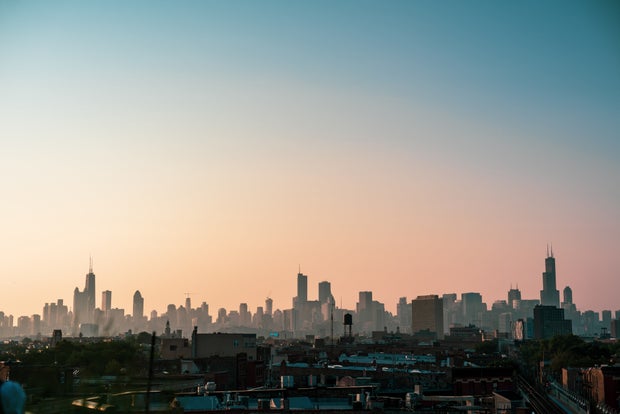 Photo by Brad Knight from Unsplash