Essentials for Spring Break 2020
With spring break 2020 just around the corner, there are a few essentials every girl needs for the perfect beach vacation. No one wants to spend more time than they have to when it comes to packing for a trip. Whether the trip is with family or friends, all of these essentials will make the trip even more amazing. Here's a list of the perfect staples and fun essential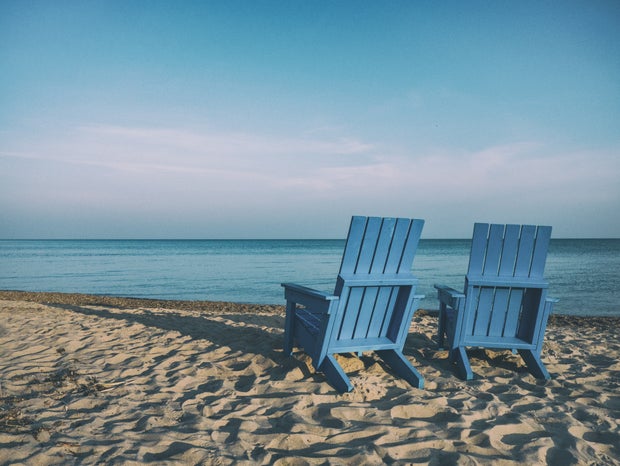 Aaron Burden / Unsplash
1. Trendy Bathing Suits
The first thing everyone needs for vacation is a trendy bathing suit. Right now, I'm in love with bright colors because it makes everything super fun. Bathing suit trends change every year and in 2020, the big trend is bold colors. This affordable Pacsun bikini top is the perfect orange sherbet color.
2. Versatile Sunglasses
The next thing everyone needs is a pair of sunglasses that can be worn with almost any style. Quay Austrialian sunglasses is a newer brand that has very affordable glasses for any face shape. My personal favorite is the High Key Mini Black Fade. Trends with sunglasses change every year, but these are the perfect staple.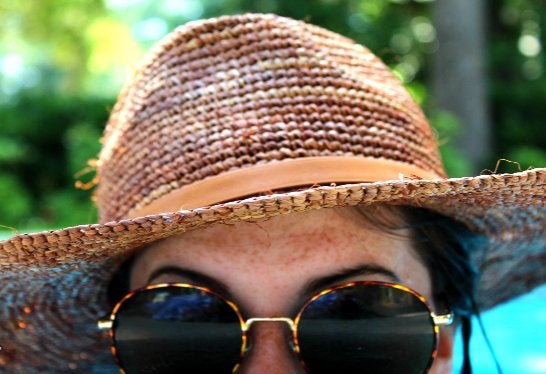 Kellyn Simpkin / Her Campus
3. Music Speakers
When going on vacation, spending time on the beach or by the pool and relaxing is extremely important. Having a JBL speaker to listen to today's top hits or your favorite playlist makes it that much more enjoyable. 
4. Water
Of course, when laying in the hot sun for hours it's important to stay hydrated. Drinking plenty of water is a must and using a Hydroflask is the perfect way to do this. It keeps drinks cold for 24 hours. To make it even better, they come in a wide variety of beautiful colors and sizes great for anyone.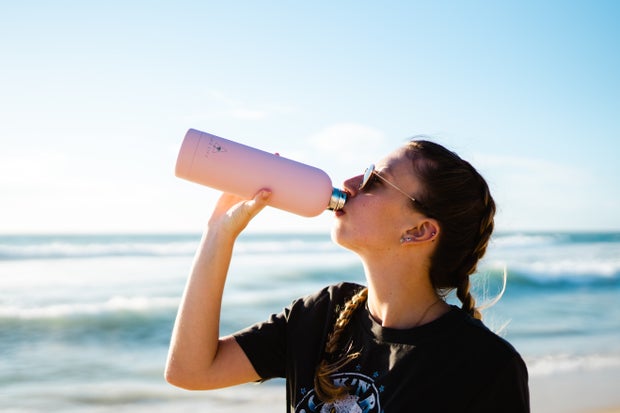 Photo by Dylan Alcock on Unsplash
5. Floaties
Who does not love to float in the ocean or pool? Floaties are not only for kids but also for adults who want to relax in the water. This colorful lounge chair makes relaxing even easier.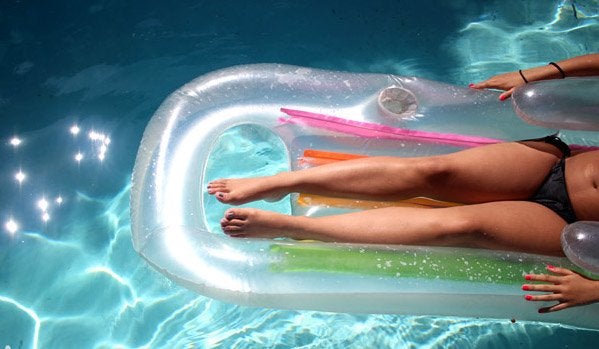 Meredith Kress / Her Campus
6. Rompers
When going out to dinner on vacation, everyone wants to look fashionable without putting in tons of effort planning an outfit. Rompers are a simple way to do this with the ability to dress them up with heels or dress them down with a pair of sandals. 
7. Cute Sandals
Of course, now I will share the perfect sandal that's not only cute, but very comfortable. The Steve Madden Brandi Platform Wedge comes in a range of colors and patterns that can be the finishing touch any outfit needs. 
8. Disposable Camera
Vacations are filled with memories and experiences to last someone a lifetime. A disposable camera is a great way to capture any moment throughout a vacation. These cheap and easy to use cameras are great for capturing any beach sunset or family photo. 
Beach vacations are supposed to be a time to relax and make memories, having these essentials will make doing so even easier. With spring break 2020 plans changing very quickly for many people, hopefully these items can add some cheer for planning everyone's next vacation.