Best Valentine's Day Food Deals
We've all grown up with the Valentine's day fantasies of a candle-lit dinner at a fancy restaurant, a doorstep full of hand-delivered bouquets, a pile of expensive chocolate assortments—an everyday fantasy for me. However, I don't think all the romantic movies that put these expectations in our heads accounted for the constraints of a college students' budget. Luckily for you, I've put together a list of cost-saving meal ideas that will not only leave your significant other thanking you, but your wallet too. 
These options may not be that classy, white tablecloth meal we imagined, but get the food to go, head to a more intimate spot, maybe light a candle or two…and you've got romance!
1. Qdoba
Apply that chapstick in line because Qdoba is offering a free entrée with the purchase of one when you share a kiss at the register on February 14. Regardless of my feelings towards PDA, there's no shame in puckering up for a free burrito bowl. The best part is your kiss doesn't even have to be with your significant other. Kissing a friend, a stranger or ANYTHING scores the same deal. Remember: No. Shame. 
2. McDonald's
Too busy cozying up to your date in bed while watching "The Notebook" (and yes, it's now on Netflix) to venture out into the cold? The meal delivery service, DoorDash is offering you $5 off your $15 McDonald's purchase through February 17. Enter the code "LOVEMCD" in the app and you've got McFlurries and hot fudge sundaes in no time—if their ice cream machine isn't "broken" of course.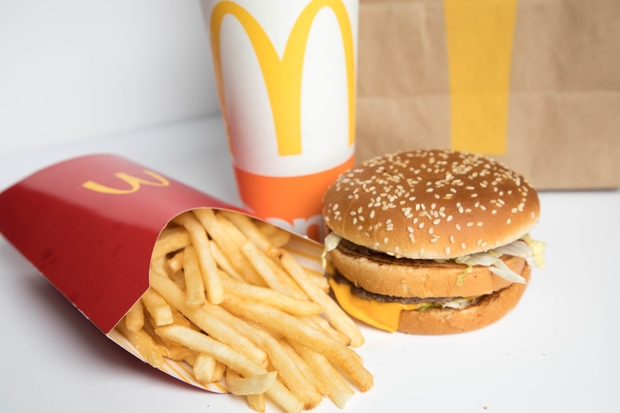 3. Chili's
What could be more romantic than sharing some crispy Texas cheese fries in a cozy booth at the back of Chilis? Enjoy a Valentine's Day dinner including a starter, two full size entrees and a dessert for only $25. 
4. Starbucks
Through February 20, get 14% off Starbucks orders when you spend over $14 using the Uber Eats app with the promo code "VDAYCOFFEE". 
5. Pizza Hut
Don't know what to buy your significant other? Well I know something that's cheap and everyone loves: Pizza. But not just any pizza, a romantic heart-shaped pizza. This chain is offering this loving gesture for only $11.99 through Sunday. 
6. Dunkin' Donuts
Dunkin' is partnering up with the food delivery company Grubhub through February 15 to bring you free donuts. Score a free half-dozen donuts with free delivery when you place a $10 order. I recommend putting those dollars towards the new Pink Velvet Lattes and Macchiatos which are just as sweet—if not sweeter—than any date. Plus, you can get a 10-count box of Munchkins for only $2 AND Dunkin' will let you use them to create your own DIY donut bouquet…SO much better than flowers.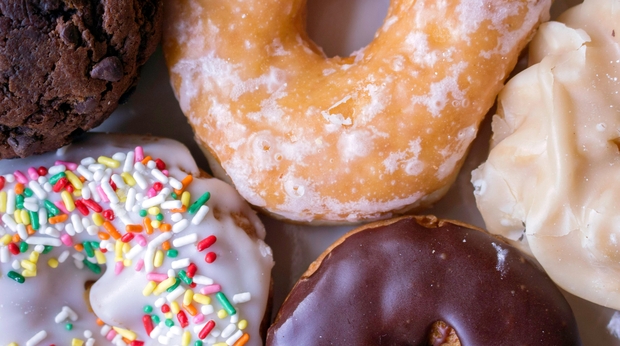 7. Auntie Anne's
TBH, I think these pretzels smell better than roses anyway. Download the app "My Pretzel Perks" and you'll receive a buy one, get one free heart-shaped pretzels. No date can be salty about that.