5 Pieces to Invest in This Spring Season
It might've been a quieter year for fashion than we've experienced in the past but that doesn't mean your wardrobe has to be quiet! This season has unveiled vibrant colors and bold designs that are spring-chic essentials. Below are five exciting and super-easy trends that you can incorporate into your closet for the sunny spring days ahead. Combine all these items into one outfit and you'll be the trendiest girl this season. 
1. Shoulder bags
There is no question in anyone's mind that we've hit peak '90s and '00s fashion nostalgia obsession and the iconic shoulder bag is no exception. This sleek and chic look comes in all versions from furry, minimalist, slouchy and chained. Choose a more structured shape for a retro feeling that combines the best of the decades. These hands-free purses definitely give off that boss-girl vibe that we should all embrace.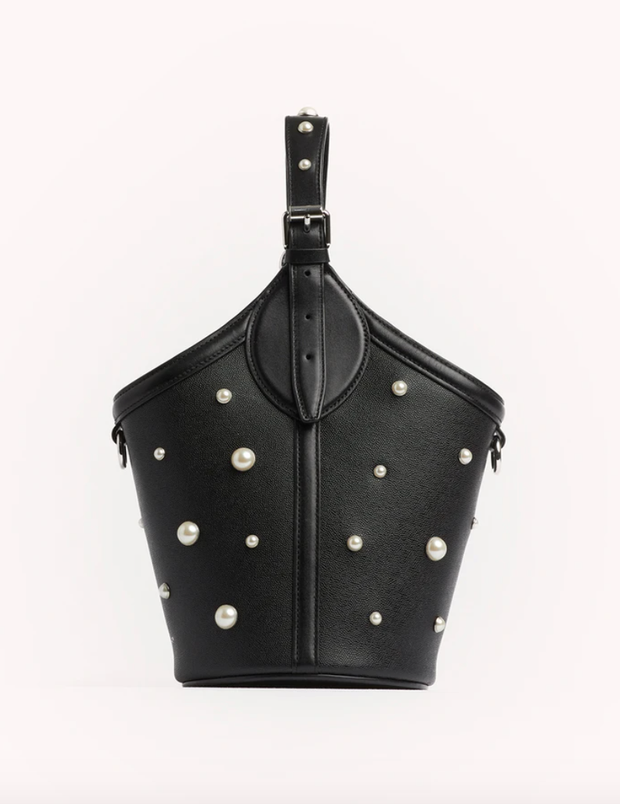 Courtesy of Rebecca Minkoff
2. Bright vibrant sneakers
Don't get me wrong, classic white sneakers will always have a place in my heart. But if you feel like switching it up from your Air Force 1's, you might want to swap them for a bright and colorful tennis shoes. Tap into your inner child and add these rainbow bright styles into your closet stat. If your need of inspiration, check out Hailey Biebers feed, and no, sadly Justin doesn't come with the shoes. 
3. Colorful rectangle sunglasses
Rectangular-shaped sunglasses have been having a moment this year and practically have been taking over our Instagram feeds. This spring, elevate your rectangle sunglasses with a bright-colored frame. From a hot fire red to school bus yellow, these colors are an instant uplift. You could even channel your inner Paris Hilton and try out a bright pink pair.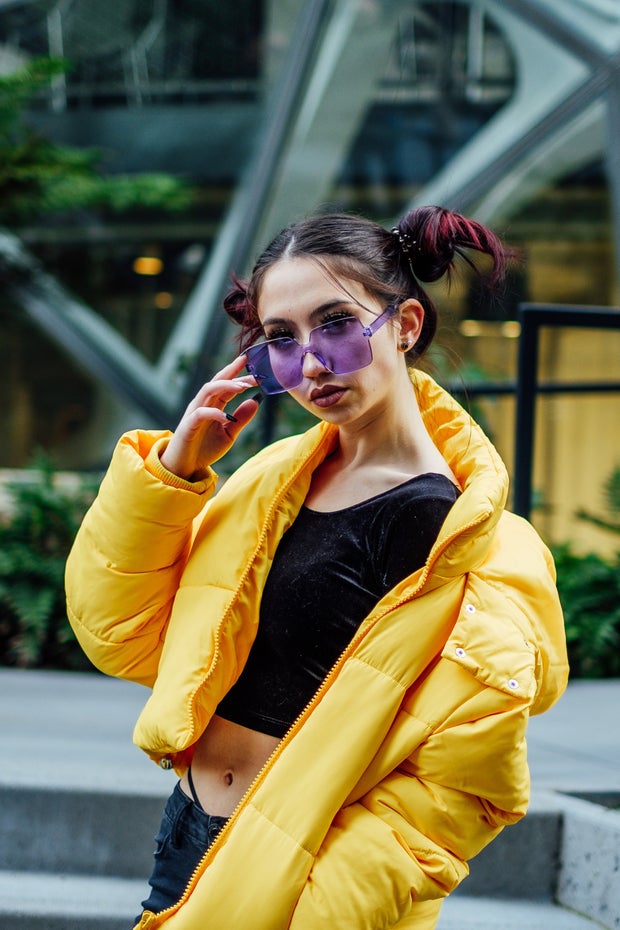 Photo by Thomas Le from Unsplash
4. Contrast stiching
Contrast stitching is upping the ante on the essentials this season. This subtle detailing makes every piece pop from your standard crop top to a comfy pair of high-waisted cargo pants. Easy to wear and pair, this trend is definitely giving a fun twist to basics. Nail down that edgy and cool "unfinished" look and rock this upcoming spring style.
5. Head bandanas and scarves
Once made famous by Beyoncé and Christina Aguilera, you may remember the sudden craze around these bandanas and scarves. Colorful and versatile, head scarf bandanas have risen in popularity again and they are perfect for warm weather. Wrap it around your hair, fold it into a shirt, tie it to your purse…the possibilities are endless. This inexpensive accessory comes in all different patterns from checkered to cheetah so you'll be able to pair it super easily!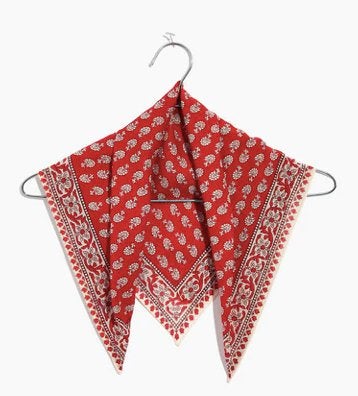 These eye-catching pieces are sure to revive your closet, so say goodbye to those bulky, bundled layers and boots and seamlessly transition into spring!