Will Halloween Be Saved in 'Hubie Halloween'?
Looking for a new light hearted and comical movie to watch for ~spooky season~ this year? Well, Netflix has released just the right movie called Hubie Halloween, featuring the famous Adam Sandler, and other popular cast members such as Noah Schnapp, Peyton List, Julie Bowen and many more! It was aired to the public on October 7th and had high expectations for everyone from knowing how Sandler's acting has been shown in all types of previous films. Since the release date, people of all ages have been talking not only about how funny this comedy horror film is but also that it pays tribute to the late Cameron Boyce, who has starred alongside Sandler in many movies. Hubie Halloween was produced just in time, as everyone can use another Halloween movie- one that isn't too scary- to add to their list!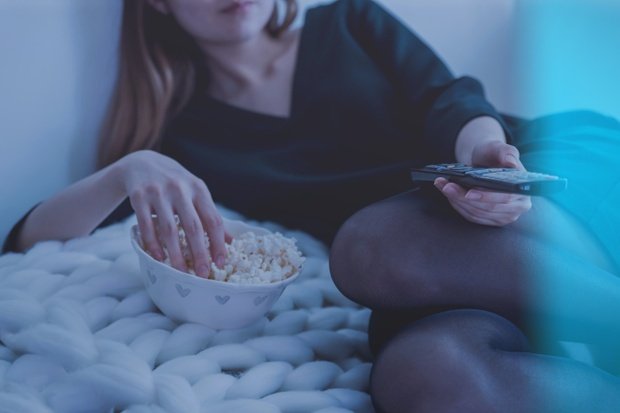 Photo by JESHOOTS.com from Pexels Although there are some spooky moments while watching, this movie is not meant to be one to cause nightmares as it is mainly dependent on jokes from the characters, especially the main character Hubie who is played by Sandler. When the Hubie's town of Salem is in trouble from a thread of "mean guys" that end up jeopardizing the entire town's safety, Hubie is committed to saving Halloween (and the people of his town) in the best way possible. Hubie's love for Halloween and his curious yet humurous way that he goes about figuring out what is suddenly very wrong with Salem is why this movie is one to follow along with. According to Forbes, Sandler's hit feature appeared on the Daily Top 10 charts for its ninth consecutive day and this huge highlight made Hubie Halloween the fifth movie to ever see a #1 streak last that long. It is worth the watch, especially since it has been achieving top ratings since it first came out this fall. 
At the end of the film, there is a message dedicated to Cameron Boyce that reads, "In loving memory of Cameron Boyce. Gone way too soon and one of the kindest, coolest, funniest, and most talented kids we knew. You live on forever in our hearts and are truly missed every day." Even though Boyce did not star in Hubie Halloween, he was supposed to be filmed in the movie but unfortunately passed away right before the movie shooting started. This short eulogy was so special as he was remembered by Sandler from the close bond that they had together and the past films featuring both of them in the past, and many others have been reminiscing on their memories with Boyce.
It's time to grab some fresh popcorn and your favorite kind of Halloween candy to stream Hubie Halloween on Netlfix before October is over!