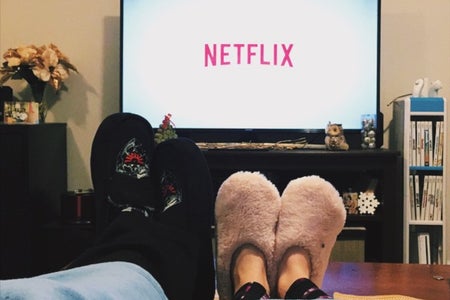 Review of Netflix's New Release: "Ginny and Georgia"
Netflix Originals are making their mark this month as many have hit the top ten in the U.S. One show in particular, "Ginny and Georgia," has already hit the number one spot. "Ginny and Georgia" made its debut on Netflix on February 26th, and landed the number one spot not even a week later.
"Ginny and Georgia" tells the story of a young mom, Georgia (Brianne Howey), and her teenage daughter, Ginny (Antonia Gentry). The two of them, alongside younger brother Austin (Diesel La Torraca), have just moved to a new town in Massachusetts. For some of them, the move was a great way to escape their past, but for others, the move was a start to new beginnings.
The series follows along their journey of new beginnings, hardships, heartbreak, and happiness all in one. Being that Ginny is in high school, there is bound to be drama in that department.
I sat down and watched the entire series in one sitting. It is only a ten-episode season, but very easy to get absorbed into nonetheless. Personally, I really enjoyed the show and all the plot twists it had to offer. While there were, inevitably, some cliche moments, there was always a cliffhanger that kept me interested in what was to come. The show wasn't over the top or too similar to anything I have seen before, which I really enjoyed. It was a breath of fresh air to get one side of the show taking place from Ginny's point of view, and the other from Georgia's. The switch between the two characters' experiences and hardships made it easy to stay connected to the show. All in all, this show is definitely a series I wouldn't mind watching again.
If you're looking for a new show to watch and enjoy series in the comedy, drama, and romance department then "Ginny and Georgia" is the right choice for you.