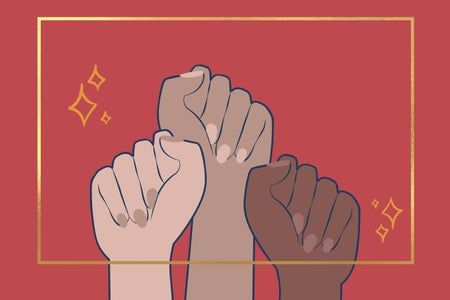 Female rappers are dominating the industry and I'm so here for it! When I was growing up, the industry always made it clear that there was only room for one female rapper. When another female dared to attract some spotlight, the industry would do everything in its power to start a war between the two. In 2020, female rappers are saying there's always room for more Queens! Here are just a few Women that are taking rap by storm!
Atlanta Rapper Mulatto has been waiting patiently for her time to shine and it has come! Gaining national attention from winning The Rap Game, which is a reality series for kid rappers, Mulatto has rebranded herself into an artist for mature audiences. She broke through the charts with her certified gold single 'B*tch from the South' featuring Saweetie and rap legend Trina. The thing I like about Mulatto is that she is not afraid to collaborate with other rappers. Her new album features songs with the City Girls, 21 Savage and Gucci Mane.

I couldn't mention 2020 Rap and not mention Megan Thee Stallion! Meg is another artist that is not intimidated by other female artists. Meg has already collabed with Nicki Minaj, Cardi B and Beyonce early in her career. Megan had two number one songs this summer! Between the Savage (Remix) and WAP, Megan has her name imprinted in the industry and is not moving anytime soon. The thing that I admire most about Meg is that despite the many challenges in her personal life, NOTHING or no one can stop her!

Alabama native Flo Milli has been buzzing across social media. Flo Milli caught my attention after watching a viral clip of her 'In The Party video' on twitter. The thing I like about Flo Milli is that her sound is very unique, light and fun! Her new album has already received praise from Cardi B and other music artists. I can't wait to see what the future holds for Flo Milli!

The city girls are finally reunited with the return of member JT from her 15 month prison term. After their new album leaked, the city girls were forced to release the album earlier than they had planned to. Despite this, the City on Lock album managed to have fan favorites including 'Jobs' and 'P*ssy Talk ft. Doja Cat'. City on Lock was my favorite rap album of the summer! I was so happy for the return of JT because she is a very talented individual. The album featured the traditional city girl party sound, but also had songs that discussed anxiety, haters and fake friends. The thing that I like most about the City Girls is they keep going despite their flaws. They discussed their personal challenges and the recording of the album on a youtube documentary that was really informative. 
These are just a few of the female rappers that are making their mark in the industry. It took a long time for women to be acknowledged, supported, and welcomed in the Hip-Hop industry. I am so happy that we are here and can't wait to see women continue to change the game!