In this time of social distancing and staying home, we have lost the ability to participate in some of our favorite activities. One of those activities, for me at least, are concerts. The crowds of thousands and close spaces that are the staple at concerts became a definite no back in the spring when COVID was flaring up all around the world, and we've now seen concerts cancelled and postponed for the not-so-foreseeable future. From Harry Styles and Elton John to Taylor Swift and BTS, artists had to completely change their plans for the safety of everyone. However, despite the postponement of their concert, BTS did something a bit different. On October 10th and 11th, they gave their fans what they had been so desperately missing. They gave them a concert.
Now it was definitely not a concert as we know them to be and we should first note that BTS wasn't the first K-pop group to do this. With the cancellation of concerts, one of South Korea's major entertainment companies, SM Entertainment, announced Beyond LIVE, which would be a series of online concerts for their major groups, SumperM, WayV, NCT Dream, and NCT 127. The concerts were livestreamed and were put together with the same full-scale concert production. The tickets for these concerts were $30, which may seem a bit steep for just watching something on your screen, but the virtual effects are something to be in awe of, and with some of these concerts you also get a video on demand (VOD) to go back and rewatch the concert. One other unique feature within the concerts is the chance to be a part of the virtual audience. When buying tickets for the concerts, there is usually a raffle for buyers to enter into to get a chance to be a part of a virtual audience that appears on screen during parts of the concert for a Q&A, as well as cheering. Not only do you get the chance to "go" to a concert during quarantine, but you get the chance to interact with an artist you love.
Following the introduction of these concerts came more opportunities for fans to see their favorite artists in a virtual concert setting. KCON, which is both a convention and a concert held in different cities every year, followed the lead with KCON:TACT SUMMER 2020 which would be a way for fans to still have the opportunity to get involved with KCON by watching live streamed concerts, virtual meet and greets, behind the scenes, Q&As, and many other video extras. Like it would be in person, fans could buy tickets for multiple "days" of the event or just one if they preferred. Other K-pop groups began to have their own Beyond LIVEs as well, such as groups under JYP Entertainment. JYP Entertainment's TWICE held their concert August 9th, following the comeback they had in June and Stray Kids have theirs coming November 22nd, following the comebacks they had both in June and in September. As we see with all artists, when a new album is released the next step is for them to go on tour so they can share new performances with the fans, and with K-pop groups, performance is a major part of what they do. Their choreography is like no other and concerts are when they can really show their fans what they can do. Giving fans these online concerts allows K-pop groups to share the performances they have worked so hard on just as if they were touring as normal.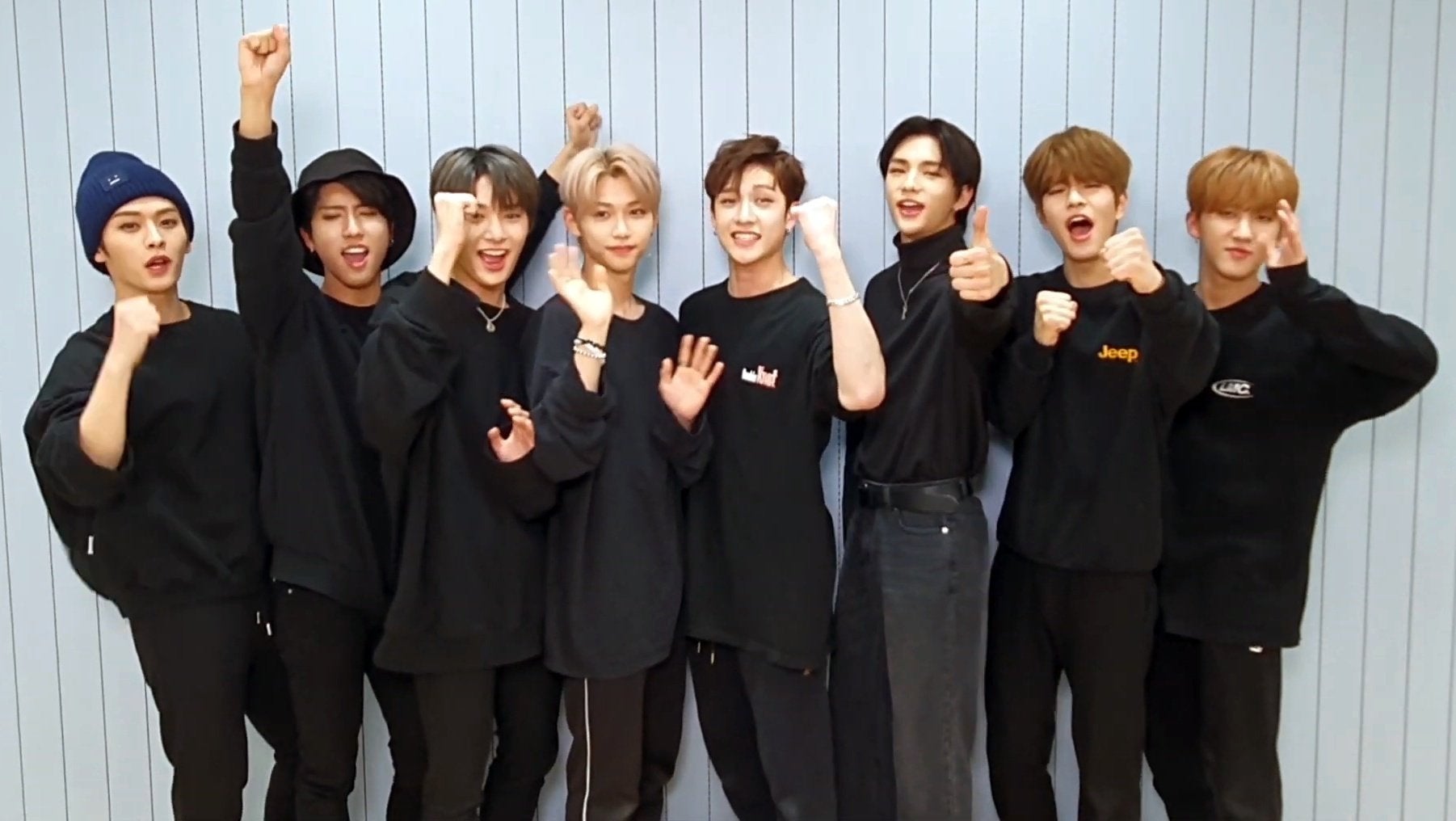 As I have mentioned, so many K-pop groups have jumped on the opportunity to give their fans performances they have been missing all year, but the biggest one of them all would be BTS's "Map of the Soul One" concert. Unable to share their new album Map of the Soul: 7 in-person, they put together their virtual concert to share songs from that album, as well as their past albums. From group performances of "Boy With Luv" and "Black Swan" and solo performances of "Moon" and "Filter" to unit performances of "UGH!" and "00:00 (Zero O'Clock)", BTS gave their fans everything they had. Using XR, a virtual mixed-reality environment, the crew made the concert look surreal, showing things that wouldn't be possible in an in-person setting. It was an emotional two nights for BTS and the audience, as the members shared heartfelt messages to their fans and explained the appreciation they have for them. It's clear to see how much energy groups like BTS gain from their fans, and having virtual concerts allows them to continue to that to the best of their ability in such distant times.
These online concerts are not only showing us the way music can be presented in its virtual form, but they're also showing us how they're able to reach an even wider global fanbase. As long as you have wi-fi and access to a device, you have the opportunity to see your favorite artist perform live. Normal concerts, as we know them, are not something everyone has access to. Not only are prices too high for many people, but in many cases, people don't live in an area close enough to where a concert is. There are many countries artists don't make it to, or where the concert is in a certain country or state is too far away for fans to reach. But with concerts in a virtual format, fans all around the world have access to experience a concert they might not get to otherwise.
I personally love seeing the immersion of these Beyond LIVE concerts because they're more than just a recording or livestream of an artist on stage; they're an experience. They're an experience that fans get to enjoy and feel a part of even if they're watching from a completely different country. These K-pop groups have begun to show everyone that the world of live music and concerts has a virtual future. No matter what the future has in store for us, COVID has opened a door to a more virtual world, and it's something that's going to stick around for a while. I can't wait to see how online concerts continue to develop, and I'm curious to see if artists in western music start to take inspiration from these amazing virtual concerts. As for now, I'll be preparing for my own virtual concert experience, with Stray Kids' Beyond LIVE on November 22nd. Despite the time difference, you'll be able to find me waking up at 5am, ready to sing and dance along to some incredible performances.