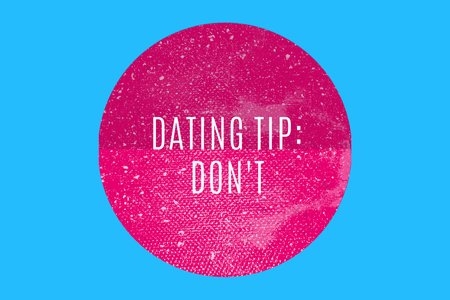 How to Survive being the Single Friend on Valentine's Day
It's that time of year again – for some people, it's the best, and for others…not so much. Valentine's Day is argued to be both a celebration of love, and a fake holiday created by greeting card companies to make a quick buck in Christmas's off-season. Regardless of what you believe, having another Valentine's Day come and go without having a valentine yet again can be rough. But just because you aren't in a romantic relationship doesn't mean you have to be miserable all day, sitting alone in your room eating ice cream while crying and cursing Valentine's Day for the rest of eternity.
Here are five ways to help you survive being the single friend on Valentine's Day:
Take a mini trip! It just so happens that Valentine's Day falls on a Friday this year, which provides the perfect opportunity for a little getaway. Whether it's driving to a neighboring city or going to visit an old friend you haven't seen in a while, take the weekend if you're able and explore someplace new. Traveling offers a healthy change of scenery that helps to take your mind off the daily grind, allow you to de-stress, and can even serve as a distraction from Valentine's Day festivities, too.
Treat yourself! A spa day, shopping spree, or trip to the nail salon is always an order, especially around Valentine's Day. When your friends are out splurging their money on gifts for their significant other or paying for fancy meals, you can splurge on yourself instead. I mean, why not?
Stop hiding how you feel! There's truly no better time to tell that special someone how you really feel than on Valentine's Day. If you've been holding on a little too tight to your feelings for a little too long, consider this the sign you've been waiting for and tell them how you feel. Facing a fear and embracing vulnerability can be both terrifying and empowering at the same time. Best case scenario you have a Valentine after all, and worst case you can try out some of these other ideas on the list. You'll never know until you take the risk!
Movie marathon! There's nothing better than hunkering down on the couch in a pair of sweatpants with a bowl of popcorn and a box of those famous Valentine's Day chocolates and watching movies. And it doesn't have to be romantic comedies either – feeling a sci-fi or action film? Go for it.
Rally the troops! No matter how isolated you feel on Valentine's Day, remember that couldn't be farther from the truth. Get together with some other single friends for Galentine's Day, plan a dinner-date with your mom, or surprise your grandma with a bouquet of flowers and a hand-written card. This holiday isn't only about romance and sappy, crappy excuses for poetry; it's about spreading love and reminding us how important it is to always show our loved ones how much we care – not just because it's Valentine's Day.