How to Own Being Single During Cuddle Season
Cold weather has hit and so has our feels. It is early November, the ground is covered with fallen leaves, and the remaining leaves are turning crisp brown and burgundy red. Tis the season for hot apple cider, rain boots, oversized sweaters, and most important…romance.
The season right in between fall and winter is usually known as the "cuffing season" among our generation. Somehow, the summer hottie you had your eye on now has a girlfriend and your closest girlfriends are now ditching you for a Netflix and chill date with their new boyfriends. Where do you come into play during this time of year? Well, that's easy. You fit right in. Before you wish for a boyfriend during this season, here are some tips that will assure you being single can be an empowering trait during times like these:
Keep your eyes on the prize.
At such a critical time in your life, finding yourself and reaching your goals is essential. Being single allows you to focus on those goals that you have set for yourself. Set even bigger goals for yourself this season. Ask yourself what you want to see in your future and make it happen. What is stopping you?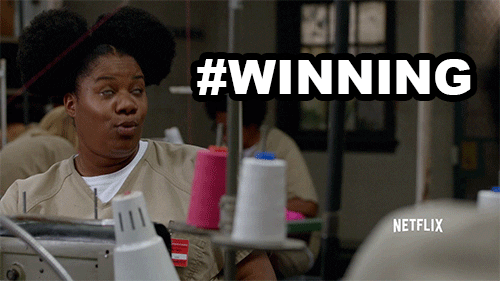 Appreciate YOU time.
Enjoy the time that you have to yourself. This is the time where you can sit and reflect on who you are at whatever point in your life. It doesn't need to be reflecting on every aspect of your life, but it gives you the chance to think about things that you might not be able to if your mind was preoccupied with someone.
Figure out what makes you feel confident.
We all have things in our life that make us feel confident, strong, and motivated. Figure out what those things are this season and empower yourself! Whether it is changing your wardrobe, your group of friends, your study habits, or even going to the gym. Keeping your lifestyle vibrant, exciting, and unique is something that will always motivate you to be confident. Find ways on how to live a lifestyle like that and own it!
Be adventurous.
Let's be honest here, the only time you're really wishing you had a special someone during cuddle season is when you are alone and/or bored. Don't let yourself get to that point! Be adventurous and keep yourself positively entertained! *Cue ION television slogan* Being adventurous is a great thing all year-round because you are able to explore new things, meet new people, and switch up your everyday routines.
Learn your likes and dislikes in a person.
Whether they are a potential significant someone or just a friend, take this everyday opportunity to figure out what you like/dislike in a person. This is important for any relationship. Figuring out the type of people you want in your life is a huge advantage and it is something you should continue to do even after college.
Take pride in being the 'go-to' friend.
Being a 'go-to' friend is NOT a bad thing. I repeat, being a 'go-to' friend is NOT a bad thing! Being that friend in your group of friends says a lot about you. It says everyone else is comfortable with going to you, because you are wise and you are powerful! Plus, you usually have all of the good snacks for when they come over to rant about their relationship struggles.
Ever heard patience is a virtue?
That's because it is! If these tips haven't made you excited and confident in being single during cuddle season, then have patience. Timing is everything, and if you are using your time to focus on you, then hopefully your potential someone is doing the same.
And in the words of Carrie Bradshaw, "Single and fabulous, exclamation point."