Fall is here and I, along with many others, are ready to bust out our knit sweaters and boots, even if the persistent warm days like to disagree. While some seasonal trends fade as quickly as they start, others tend to stick around for years, even when it's time to move on (yes I'm talking about the plaid infinity scarf you've had in your closet since 2015). Here are five trademark fashion trends that can be put to rest and elevated this season.
Layered Jewelry > Infinity Scarf
There is a valid reason why every "basic fall girl" meme includes a chunky plaid infinity scarf. This accessory must be stopped! It had its moment from 2013-2017, but it's time for the circular scarf to rest. For a cute and simple accessory, try layering gold necklaces that include different sizes, designs, and shapes. It's an easy way to make an outfit look more put together and can dress up any casual sweater look.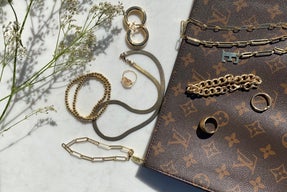 Chelsea Boots > Combat Boots
Boots are a staple for any fall wardrobe. In the early 2000s, Ugg boots held an absurd amount of power over every girl, and then from 2014-2018 came the black, lace-up combat boots to add edge to a fall outfit. However, the classic black, lace-up combat boot has been worn over and over again. Now, Chelsea boots are on the rise! Popular brands like Hunter Boot, Dr. Martins, and Steve Madden all carry this style, but if you're looking for something more bank account-friendly, DSW, Target, and Tilly's also have great options this season.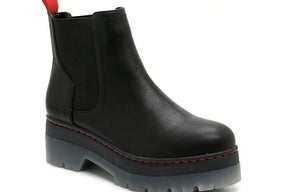 Chunky Layered Sweaters > Cropped Knit Sweaters
Summer is over and it's time to put the cropped clothing away! As the food gets yummier and the weather gets colder, we have come to the universal decision that it's time to hibernate in oversized sweaters. To spice up a regular sweater or oversized sweatshirt, try adding a turtle neck or collared shirt underneath to make it a tad more trendy, but still cozy. This look paired with leggings, a tennis skirt, biker shorts, or mom jeans is a great go-to look for this season.
Straight jeans > Skinny Jeans
This one is not easy for me to write. High-waisted skinny jeans are a personal favorite and I have yet to switch over to the mom/straight jean side. For more petite girls, it can end up looking like you're just drowning in your jeans, but if you have a little more curve or shape, this trend will be much more flattering. Acid wash jeans seem to be the go-to look for this season and can be found at American Eagle, Nasty Gal, Abercrombie, Pacsun, and Target.
Colorful Nails > Black Nails
Along with fall clothing, your nails are just as important when finishing off your seasonal look. While black and cream colors are always classic, changing up your style with a sage or emerald green, dark orange tones or even muted blues can elevate your style in a small way. Also, instead of mustard yellow color, try switching it out for a brown or gold tone instead.
This is our first fall outside since the pandemic. Styles have evolved and trends are constantly changing. Don't be afraid to try a new trend or switch up something old! These small changes to your fall wardrobe will keep you cozy and out of harm's way of becoming a "basic fall girl" meme all season long.