What's Your Experience with Makeup?
Perhaps you've tried makeup on Halloween or maybe for a photoshoot? Or maybe it's your daily routine.
If you haven't, it's a great time. Just check the photos of our beautiful models.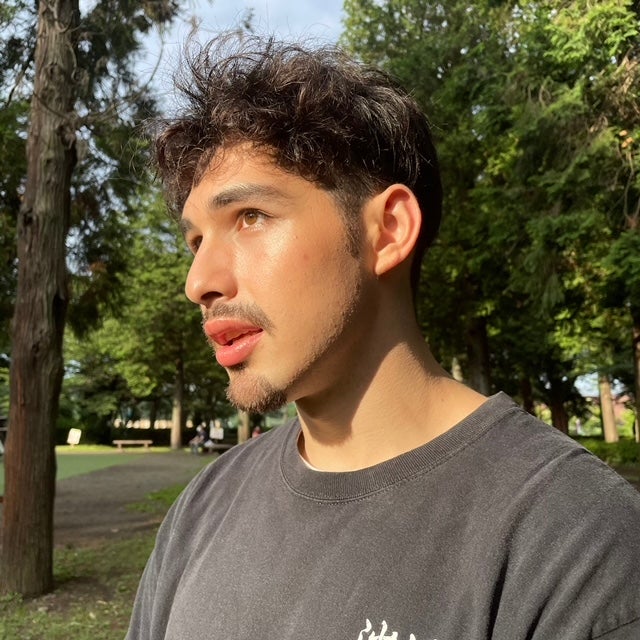 For one, I am not gonna pretend I know what men feel or think towards makeup. Maybe you don't care, and that's okay.
The purpose of this article is to share that makeup is for everyone. And can be enjoyed in any way you want.
Lately, we've seen prestigious brands like Chanel, Shiseido, and Japanese cosmetics brands such as FIVEISM launch cosmetics geared towards men.
This has been quite a recent trend, but we are seeing a lot more male representation in the beauty industry, whether that be as models, influencers, YouTubers, etc.
https://www.chanel.com/us/makeup/makeup-for-men/
All | FIVEISM × THREE公式サイト (fiveism-x-three.com)
The wonderful models for this article, Shion and Chris shared their experience of wearing makeup.
Interview with Shion & Chris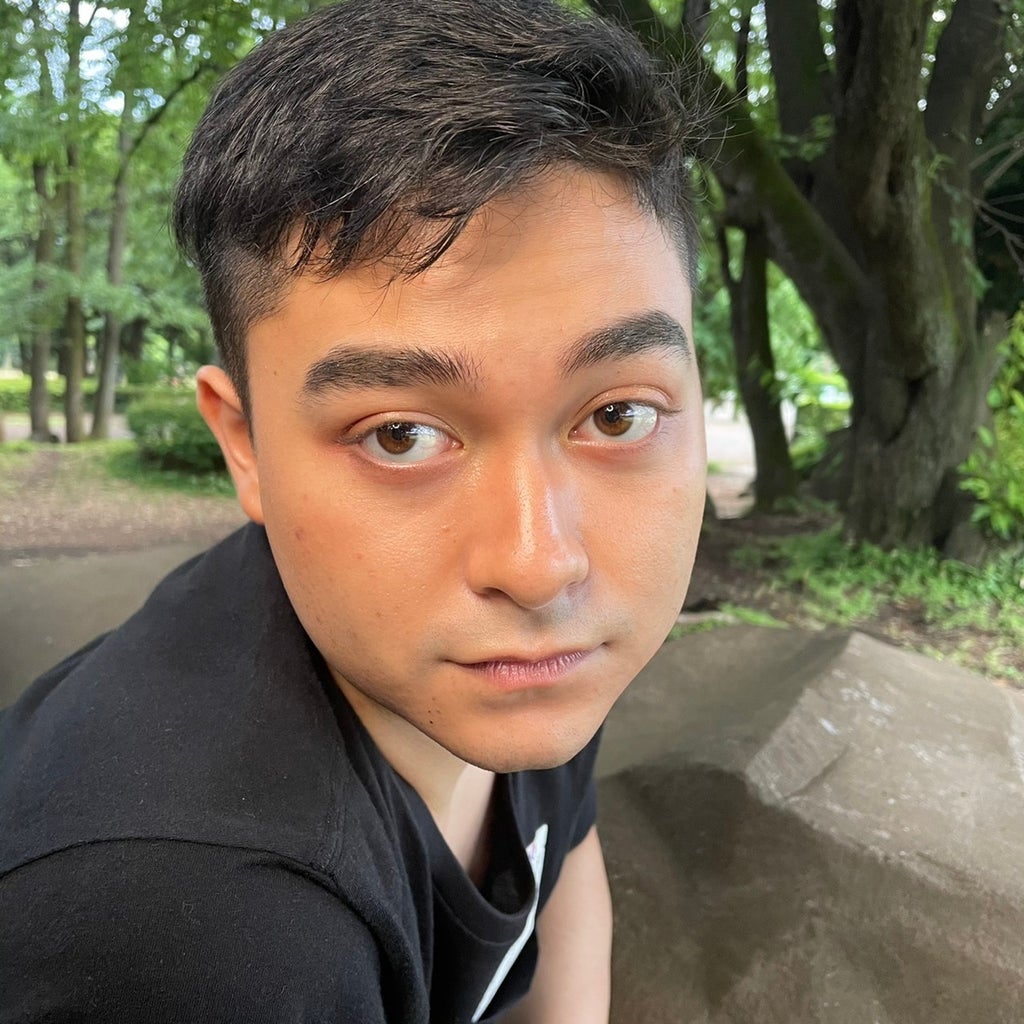 How was the process of having your makeup done? Have you had any previous experiences?
Shion: The process was super fun. I've never had makeup done on me before so I've never had someone so close to my eyes.
Chris: I've had my cousin do my makeup once, which was quite heavy makeup for me. This is the first time for me to be in public with makeup. It was really fun to see the process of the makeup.
What part of the makeup process do you think enhanced your features the best?
Shion: Preparing the skin (Skincare & foundation, concealer) because it's my biggest insecurity. I enjoyed putting on my own mascara as well.
Chris: I'm kind of insecure about my under-eyes so I liked how it helped the discoloration. I look very clean, very crisp!
If you were to do your own makeup, what would you be interested to try? How would you learn to do makeup?
Shion: Eyeliner! It makes a big difference and it's a feature I enjoy the most drawing on people.
Chris: Probably stuff around my eyes cuz of my insecurities for dark circles. I sweat a lot and workout daily so I don't think a full face would be practical for me. I would probably learn in one of two ways: YouTube or ask a friend that does makeup well.
Were there any parts of the process that you would want to try out for yourself or integrate into your own routine?
Shion: Skincare, concealer, foundation.. the base routine.
Chris: I don't think it's something I could implement in my routine just because it already takes time for me to get ready daily. Perhaps may once in a while.
What do you think about men wearing makeup?
Shion: I think it's Beautiful.
Chris: I think it's a good thing. I think it's really the skill and knowing what works for you. I saw a man with a full face of makeup once and he looked very nice with it. The hair, outfit, everything. Makeup looks best when it looks best with everything else.
What do you think is "natural makeup"?
Shion:  Bringing out what you already have. If you think you have any minuses on your face, it will bring it back to a zero.
Chris: In my sense, something that looks like it could be their natural features, something that is more subtle. Anything that looks like your face without makeup.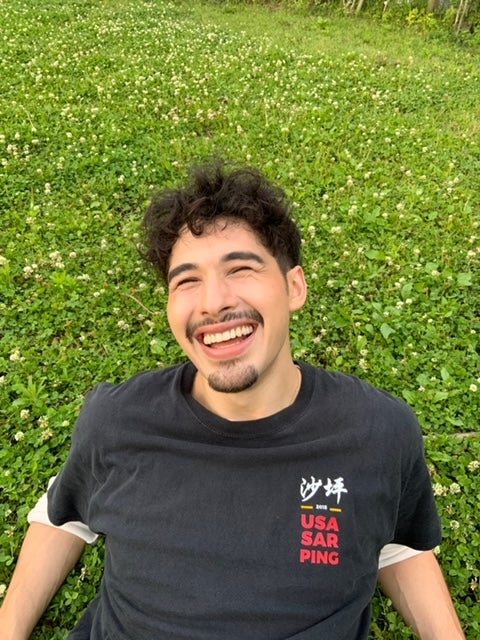 Should makeup be considered different for men? (Makeup for men, marketing, etc.)
Shion: Differentiating it may be easier for men to try it out but, in the long run, it would only justify one type of makeup for men but makeup should be inclusive.
Chris: I don't think it's necessary, to be honest. In the end, most products end up being similar. I think it's a good marketing strategy for people who are afraid to get into makeup.
What do you think makeup should be for men?
Shion: It should be about having fun! There was a tiny part of me that was scared about what the people around me would say. When we were gonna do the photoshoot, I was shy but thanks to you guys it was very fun.
Chris: It should be whatever they want it to be. Whether it's artistry, empowerment, or something they can feel happy doing. As long as it's something they can enjoy, that is what makeup should be for men.
I had the privilege to do these models' makeup as well as their photoshoots. Both models are very beautiful, to begin with, but through the process of makeup, I believe we can experience feeling more confident about ourselves. 
Makeup has a transformative quality that allows us to be whatever we want to be, however, we want to be.
Especially with natural makeup, we can appreciate our own unique features.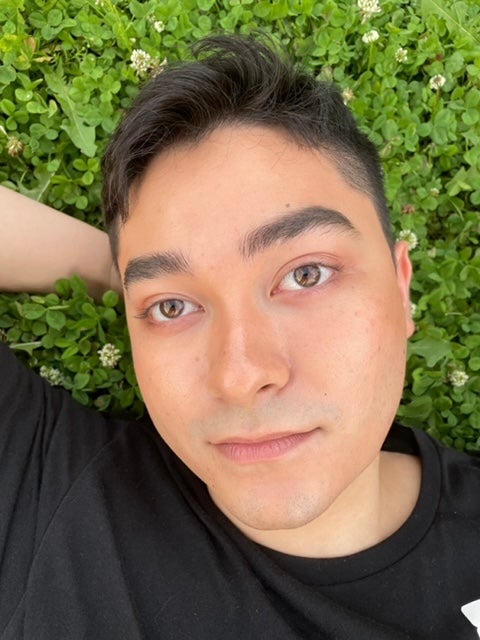 Finally, a big thank you to Shion and Chris for being my models, and a special thanks to Zulal Kara, a fellow HCICU Japan member for the wonderful support in the photoshoot!!
Click the link below to see more in-detail of our model's looks!
https://www.instagram.com/hc_icujapan/
https://www.instagram.com/amanna_co/
Makeup can be anything. You can be anything.