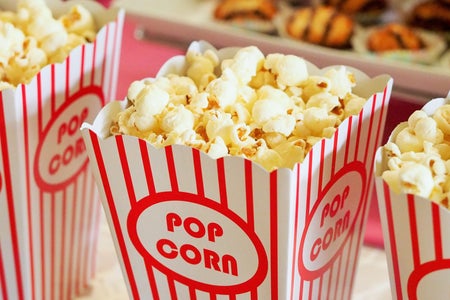 With spring break on the horizon, it is time to start planning out movies to watch over break. While you may include blockbuster films and your favorite comic book superheroes, it is easy to forget to include any documentaries. As someone who is always intrigued and loves to learn, documentaries are my favorite type of movie to watch since they provide just that. Most people think documentaries are just boring and bland, but that's the opposite of true. Here are some documentaries to add to your list that I promise will spark your interest!
Being Elmo follows Kevin Clash, the man who brought beloved Elmo to life. The documentary, narrated by a few famous favorites such as Whoopi Goldberg, takes an inside look at how the mechanics of Sesame Street come together to produce the show. It's surprising to see how much work goes into controlling the puppets, and you will have a newfound respect for the Muppet puppeteers after watching this film!
Winner of the 2018 Oscar for Best Documentary, Free Solo completely deserved that award. The documentary follows Alex Honnold, a professional rock climber who attempts to conquer El Capitan's 900 ft vertical rock by free soloing, a term that refers to climbing without ropes or safety harnesses and no other individuals. Watch this documentary for not just Honnold's incredible feat, but also his humorous, honest personality. Plus, the visuals and camerawork in this documentary are some of the best I've ever seen, especially considering they are filmed on the side of a mountain.
Bridegroom is the film that first made me addicted to watching documentaries. It follows the sad, but true, story of the unexpected loss of Tom Bridegroom. His partner, Shane Bitney Crone, begins the documentary by describing memories of their 6-year long relationship together and their shared love, even though they were prohibited from getting married because they were gay. After Tom's death, Shane is cut off from any legal, financial, or medical aspects of Tom's life. Shane describes the struggle of Tom's family denying him access to the hospital room or funeral services. This documentary was produced before marriage equality was legalized, and definitely gives a strong reason why it should be. Love is love, and Bridegroom does a great job at showing why marriage equality is so important.  
Another emotional documentary, Blackfish played an important role in exposing the lack of safety and security for animals within the sea-park industry. Specifically, it follows a captive killer whale named Tilikum at Sea World, undercovering the theme parks' abuse of animals and man's ignorant relationship with nature. It is an easily comprehensible opening documentary of what truly goes on with the maltreatment of these animals, and an important watch for everyone to understand why we should not support the sea-park industry.
Winner of the 2017 Oscar for Best Documentary, Icarus is truly an amazing story with a plot twist of its own. The documentary focuses on Byran Fogel, as he attempts to investigate illegal doping in sports by attempting to take part in performance-enhancing drugs before an international cyclist competition. He brings aboard Dr. Grigory Rodchenkov, the director of Russia's national anti-doping lab, to help uncover a regime of doping for the documentary. However, the documentary soon takes a turn when Rodchenkov reveals the state-sponsored Olympic doping program that Russia has been participating in for the 2010 and 2014 winter Olympics. The rest of the documentary shifts its focus on how the Russians were able to illegally dope during the Olympic games without being caught. It also follows Rodchenkov as he seeks refuge in the United States at Fogel's house, after leaking to the press what has been going on behind the scenes in Russia. This documentary is definitely a must-watch, especially considering it was only supposed to be about the effects of doping until Fogel was caught up in an international scheme of the Russia Olympic Doping Scandal.
Both Netflix and Hulu have recently released documentaries about Fyre Festival, a high-end festival experience that failed by neglecting to support the venue, artists, or guests. Hulu's documentary is entitled Fyre Fraud, and after a few days, Netflix released their documentary, entitled Fyre: The Greatest Party That Never Happened. After being released a few days apart and following the same music festival, these documentaries sparked great public interest as to which was better. So, if you're bored this break, go watch both and decide for yourself!